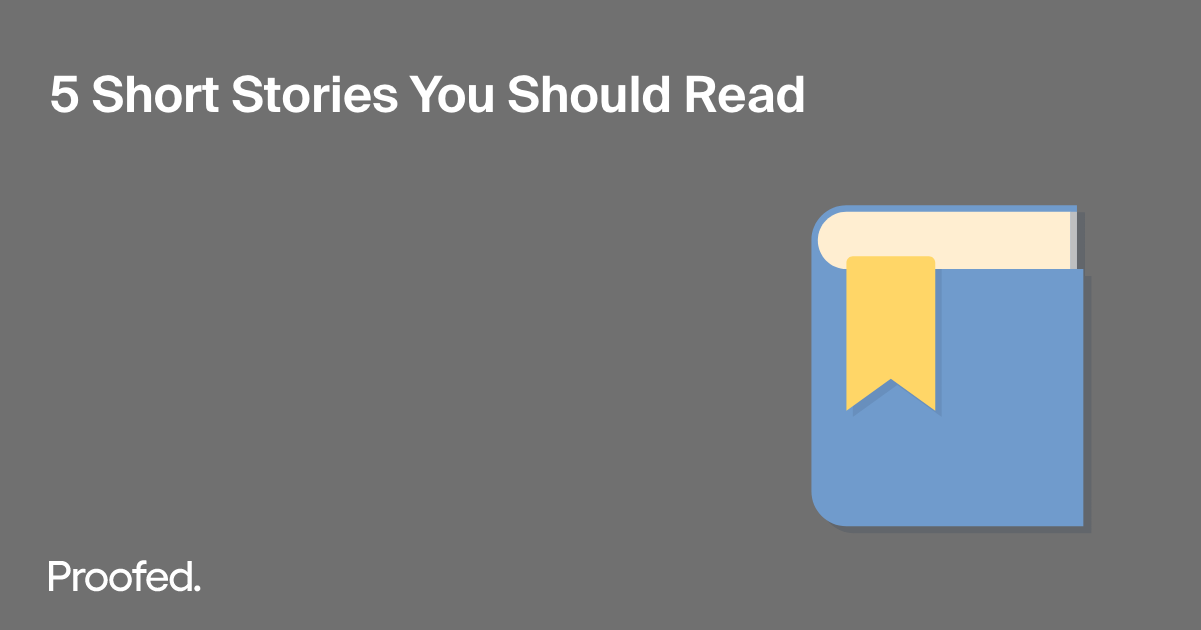 National Short Story Day: 5 Short Stories You Should Read
Today, December 21, is the shortest day of the year. And what better day for it to be National Short Story Day as well? To celebrate, then, we're going to recommend some brilliant short stories that more people should know about!
1. Rita Hayworth and Shawshank Redemption
Many films are inspired by short stories, so let's start with one that might sound familiar: Stephen King's "Rita Hayworth and Shawshank Redemption" was the basis for the Academy Award-winning film The Shawshank Redemption.
Even if you have seen Shawshank Redemption before, it is worth reading the story that it grew from! This will give you a new angle on the characters and their motivations, as well as letting you see where the director made changes.
And while King is most associated with horror writing, here he provides an uplifting tale about the power of hope to keep us going in even the worst situations.
You can find "Rita Hayworth and Shawshank Redemption" in the collection Different Seasons, but it is also available as a standalone novella.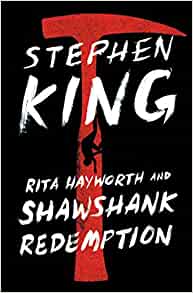 2. The Knowers
In Helen Phillips's "The Knowers," anyone can find out the day on which they will die – though not the manner of their death. The story focuses on how this knowledge affects Ellie, the protagonist, and her relationship with her husband, Tem.
Death is, of course, a reality that we all have to face eventually. But would you find out the date of your death if you could? And would that knowledge make life more precious? Or would it haunt you? This bite-sized tale gives us a lot to think about.
You can read the full story, plus an introduction by Benjamin Samuel, here.
3. The Machine Stops
People live in isolation. Physical contact is discouraged, so people connect via messages and video calls from their rooms. Sounds like the pandemic world of 2020, right? In fact, this world was imagined by E.M. Forster in 1909!
In Forster's futuristic vision, humanity relies on an all-powerful "Machine" to run their society for them. Gradually, people even begin to think of the Machine as a god. And Forster then asks what happens if this "machine god" breaks down.
While not about a pandemic directly, then, this story asks us to think about a society in which people are only connected via technology, and where direct experience is considered less important than second-hand information.
Find this useful?
Subscribe to our newsletter and get writing tips from our editors straight to your inbox.
This makes "The Machine Stops" a timely tale for today's world of Instagram, YouTube, and TikTok, and a good reminder to value what's really important in life. You can read Forster's full 36-page story online here.
4. A Private Experience
A good story can bring different worlds together, challenging our beliefs about difference and showing us something about our own lives. And this story by Chimamanda Ngozi Adichie explores exactly this kind of meeting of worlds.
It opens with Chika, a well-to-do medical student, fleeing a riot in a Nigerian town. She takes shelter in an abandoned shop with a woman from a different social, ethnic, and religious background. But during their few hours hidden together, they learn that they might have more in common than it first appears.
This difference – between the assumptions we make of others based on their ethnicity or class and the reality of meeting a person face-to-face – is at the heart of Chimamanda Ngozi Adichie's affecting story. And you can read it here.
5. Flying Lessons and Other Stories
We all know how important it is to get children enjoying books. And short stories are a great way to get reluctant young readers hooked on literature.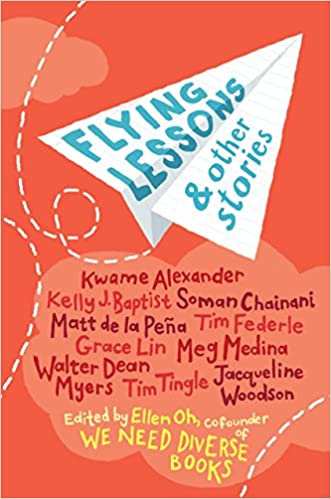 With this in mind, let's end our list with Flying Lessons and Other Stories. This collection contains ten stories about children in different times and places overcoming the problems they face, whether that's playing basketball in a wheelchair or getting a good education when you're just a servant girl. And the diversity of the characters here means that all children can find someone like themselves in the pages. What better way to get kids reading?
Perfectly suited for children around 8 to 12 years old, you can buy Flying Lessons here or from your local independent bookseller.
Short Story Proofreading
Hopefully, you'll enjoy reading some of the short stories we've recommended here. They might even inspire you to have a go at writing some of your own! And if so, why not ensure your writing is clear and error free with the help of our expert editors?
Give our free proofreading trial a go today to find out more about our services!
More Writing Tips?
Among and between are both prepositions used to describe how objects, people, or things relate...
Trusted by thousands of leading
institutions and businesses