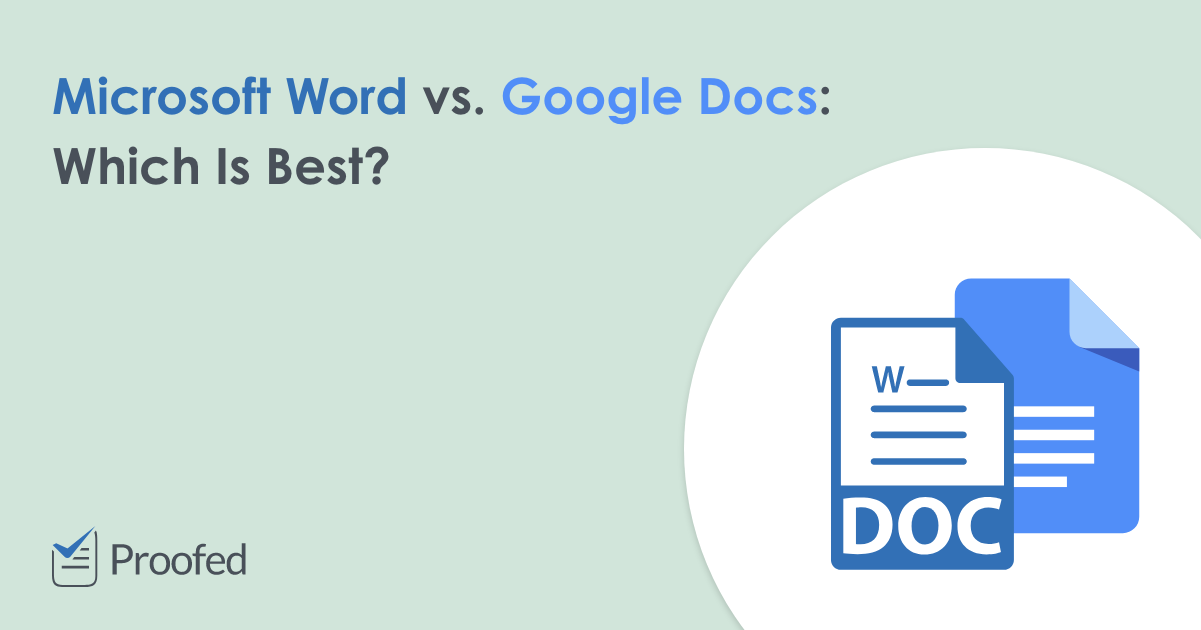 Microsoft Word vs. Google Docs: Which Is Best?
For a long time, Microsoft Word was the undisputed champion of the word processing world. But a young buck called Google Docs is now on the scene, challenging for the title. So which of these heavyweight word processors will reign supreme? Let's drop the boxing analogy and find out.
How Expensive Are They?
To get Microsoft Word, you will either need to buy the Microsoft Office package as a one-off purchase or sign up to an Office 365 subscription (prices vary depending on the package). There is a free online version called Office Online, but this only offers limited functionality.
Google Docs, meanwhile, is free. There is a subscription-only business version, but the basic package will cost you nothing.
Verdict: Google Docs wins this one, as you get all the main tools for free!
Which Offers the Most Functionality?
Microsoft Word currently has far more tools than Google Docs, offering more control over text styles, more templates, and a vast array of formatting options. The ribbon menu in MS Word also makes it easy to access these tools (and you can customize the ribbon to suit your needs).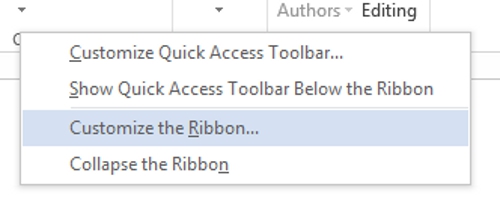 However, Google Docs offers all the basic tools you could want from a word processor. So unless you're planning some advanced formatting, the extra functionality of MS Word may not matter.
Verdict: Microsoft Word wins this one, especially with its extra formatting options. However, Google Docs is fine for basic word processing.
Do They Allow Collaboration?
MS Word and Google docs offer a range of collaboration options, including:
The ability to sync files with the cloud and share with other users.
Tools for suggesting edits and tracking changes made to a document.
Live collaboration, where two people can work on the same document.
Nevertheless, Google Docs was built with collaboration in mind, so it offers the smoother user experience. And since all you need to use Google Docs is a browser, you can have multiple people on different platforms working together, whereas collaborating in Microsoft Word requires every user to have their own copy of Microsoft Office, making it less accessible.
Find this useful?
Subscribe to our newsletter and get writing tips from our editors straight to your inbox.
Verdict: It's a close one, but Google Docs is best for collaborative working.
Accessibility and Offline Access
With Google Docs, you can access and share your work via any device that has a browser and an internet connection. And as a bonus, Google Docs saves every change you make to a document, so you never have to worry about losing work in the event of a computer crash or power outage.
Office 365 offers similar options, allowing you to access your work via multiple devices. But you'll need to set up OneDrive to backup your files with the standalone Office package, which is a little less convenient.
One definite advantage Microsoft Word has is the ability to work offline. As such, your work won't be interrupted by server problems at Google or if you lose your internet connection. You can also store sensitive documents locally, offering better security than saving them in the cloud.
Verdict: Google Docs is easy to use on any device and automatically saves all your documents to the cloud, giving it the edge over Microsoft Word in terms of accessibility. But Microsoft Word is by far the best option for working offline, so overall we'll call this one a draw.
Summary: Microsoft Word vs. Google Docs
Ultimately, the Microsoft Word vs. Google Docs showdown depends on your priorities. Each word processor has its own strengths:
Microsoft Word offers more functionality, especially in formatting. It also offers offline access, making it the more secure choice for sensitive files. The main downside of MS Word is its cost, as the free version is limited.
Google Docs is free, easy to access from various devices, and perfect for collaborative working. However, it has fewer tools than Microsoft Word.
If all you need is a simple, free word processor – especially for collaborative working – Google Docs is an excellent choice. But if you want full control over your documents, you might want to invest in Microsoft Word. Either way, make sure to get your work proofread by the experts.
More Writing Tips?
Is Superman doing good? Or is he doing well? The answer: it depends on what...
Trusted by thousands of leading
institutions and businesses