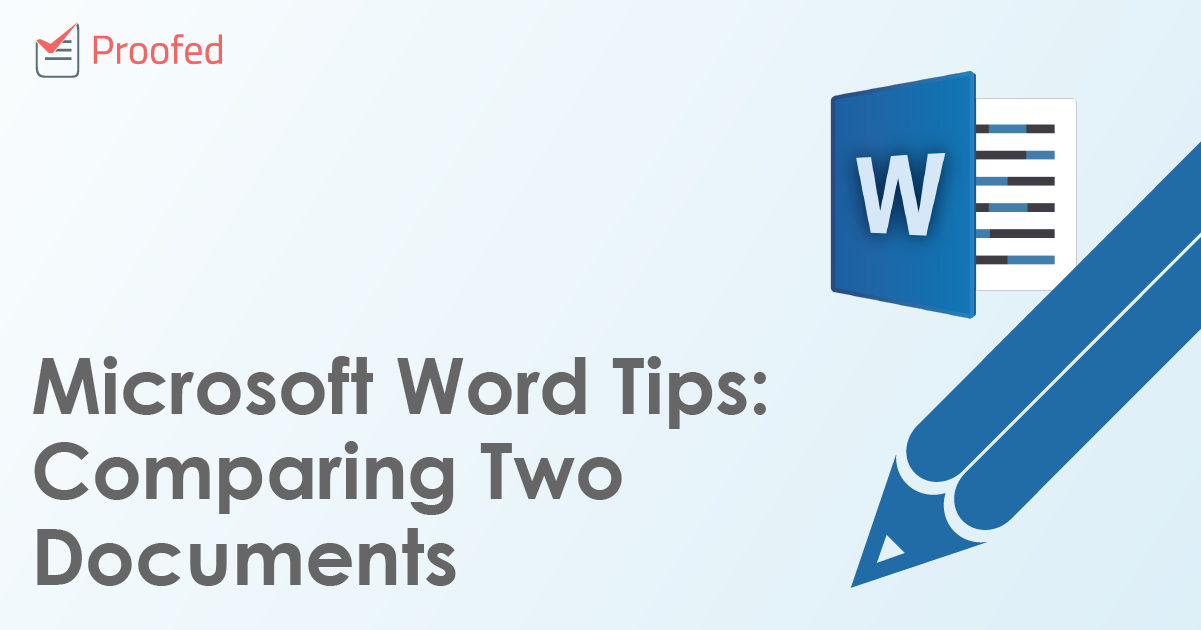 Microsoft Word Tips: Comparing Two Documents
When editing a document, it is easy to lose track of what you've changed between drafts. Wouldn't it be useful, then, if you had a quick and easy way of comparing two documents?
Good news! There is one! Say "hello" to the Compare function in Microsoft Word and read on below to find out how this works.
What Is the "Compare" Function?
Comparing two documents produces a document with all of the differences between the original and revised version shown as tracked changes.

As well as edits to the text itself, you can use this function to look for differences in formatting or comments that have been added between drafts. This is especially useful when a document has been edited by a third party (e.g., a colleague or friend).
Comparing Two Documents
To compare two documents in Microsoft Word, all you need to do is:
Find this useful?
Subscribe to our newsletter and get writing tips from our editors straight to your inbox.
Go to Review > Compare on the main ribbon
Select Compare from the dropdown menu

The Compare function.

Choose the original version of the document in the Original document section of the menu (click the file symbol or pick Browse from the dropdown if you cannot see the required document in the list)
Select the edited version from the Revised document menu
Select which changes you want to highlight and how you want them to be shown (we recommend displaying changes in a new document)
Click OK to compare the documents and see the differences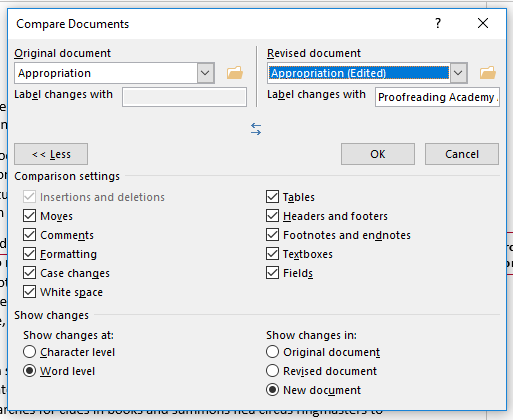 You can then use the options under Review > Changes on the ribbon to review each edit. If you then make further changes to the revised version, you may want to save it as a fresh draft.
The "Combine" Function
Microsoft Word also offers the option to Combine documents. This is very similar to Compare, but it is designed for use with documents that already contain tracked changes.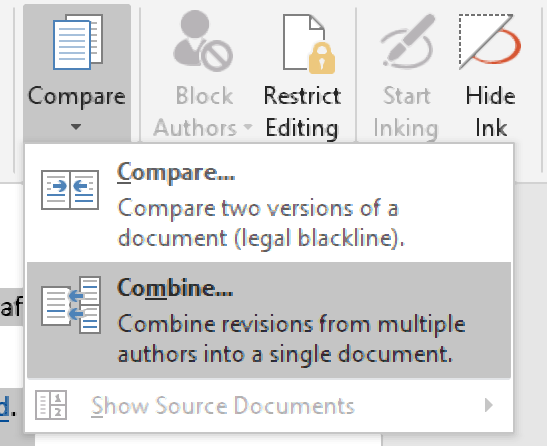 For example, imagine you have a press release draft that has been redrafted by two colleagues in your office using the Track Changes option in Microsoft Word. You could then use Combine to merge the different drafts of the document into one, while still being able to see who made each edit.
This option is therefore useful if you have a document that has been edited by several reviewers. However, for situations involving only two versions of a document, Compare is fine.
More Writing Tips?
For many students and their families, autumn officially starts once school is back in session....
Trusted by thousands of leading
institutions and businesses