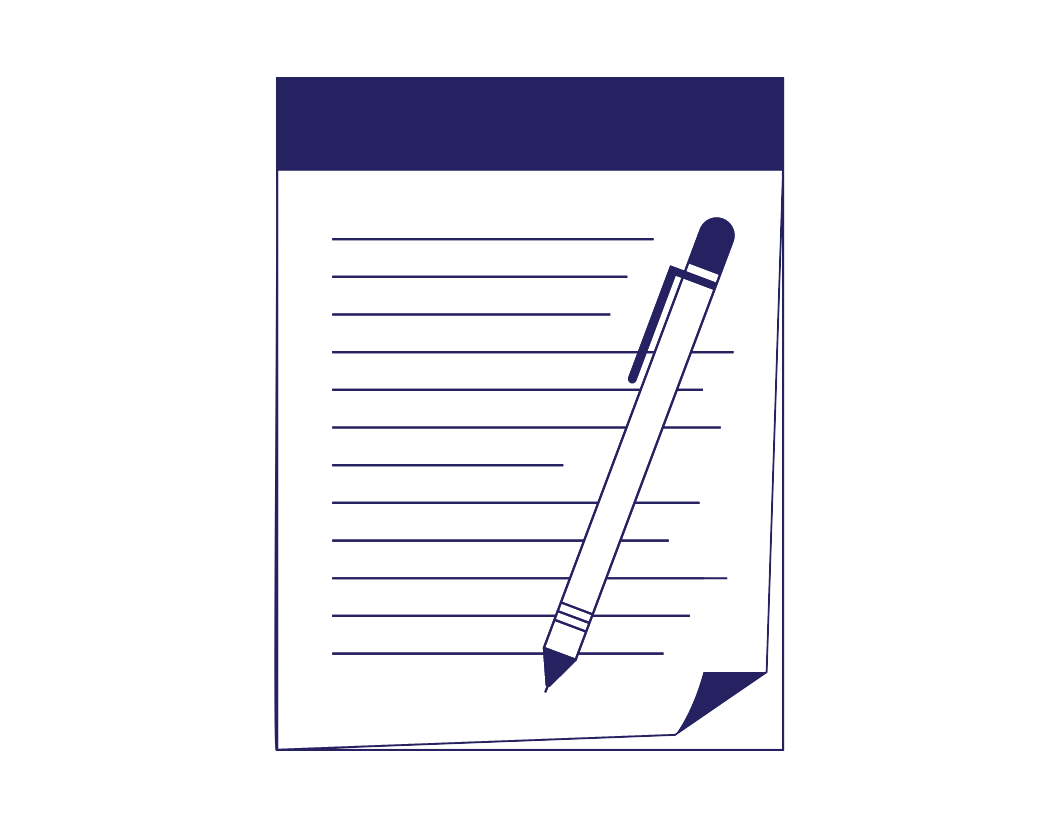 How to Write Top-Graded Essays in English
Writing English papers and essays can be challenging at first, but with the right tools, knowledge, and resources, you can improve your writing skills. In this article, you'll get some tips and tricks on how to write a top-graded essay in English.
Practice
Have you heard the saying "practice makes perfect"? Well, it's wrong. Practice does make improvement, though. Whether you're taking an English composition class, studying for the IELTS or TOEFL, or preparing to study abroad, you can always find new ways to practice writing in English.
If you practice on a daily basis, you'll be exercising the skills you know while challenging yourself to learn even more. There are many ways you can practice writing in English daily:
Keep a daily journal.
Write practice essays.
Read in English
The best way to improve your writing is to read English books, news articles, essays, and other media. By reading the writing of other authors (whether they're native or non-native speakers), you're exposing yourself to different writing styles and learning new vocabulary. Be sure to take notes when you're reading so you can write down things you don't know (e.g., new words or phrases) or sentences or phrases you like.
For example, maybe you need to write a paper related to climate change. By reading news articles or research papers on this topic, you can learn relevant vocabulary and knowledge you can use in your essay.
FluentU has a great article with a list of 20 classic books you can read in English for free.
Immerse Yourself in English
If you don't live in an English-speaking country, you may be thinking, "How can I immerse myself in English?" There are many ways to overcome this challenge. The following strategies are especially useful if you plan to study or travel abroad:
Follow YouTube channels that focus on learning English or that have English speakers.
Use social media to follow English-speaking accounts you are interested in.
Watch movies and TV shows in English or use English subtitles when watching your favorite shows.
Participate in your English club or salon at school to get more practice.
Become an English tutor at a local school (teaching others is the best way to learn).
By constantly exposing yourself to English, you will improve your writing and speaking skills.
Visit Your Writing Center
If you're enrolled at a university, you most likely have a free writing center you can use if you need help with your assignments. If you don't have a writing center, ask your teacher for help and for information on local resources.
Use Your Feedback
After you submit an English writing assignment, you should receive feedback from your teacher on how you did. Use this feedback to your advantage. If you haven't been getting feedback on your writing, ask your teacher to explain what issues they are seeing in your writing and what you could do to improve.
Find this useful?
Subscribe to our newsletter and get writing tips from our editors straight to your inbox.
Be Aware of Your Common Writing Mistakes
If you review your feedback on writing assignments, you might notice some recurring mistakes you are making. Make a list of common mistakes you tend to make when writing, and use it when doing future assignments. Some common mistakes include the following:
Grammar errors (e.g., not using articles).
Incorrect vocabulary (e.g., confusing however and therefore).
Spelling mistakes (e.g., writing form when you mean from).
Missing essay components (e.g., not using a thesis statement in your introduction).
Not using examples in your body paragraphs.
This is just a general list of writing mistakes, some of which you may make. But be sure to go through your writing feedback or talk with your teacher to make a list of your most common mistakes.
Use a Prewriting Strategy
So many students sit down to write an essay without a plan. They just start writing whatever comes to their mind. However, to write a top-graded essay in English, you must plan and brainstorm before you begin to write. Here are some strategies you can use during the prewriting stage:
Freewriting
Looping
Concept Mapping
Outlining
For more detailed information on each of these processes, read "5 Useful Prewriting Strategies."
Follow the Writing Process
All writers should follow a writing process. However, the writing process can vary depending on what you're writing. For example, the process for a Ph.D. thesis is going to look different to that of a news article. Regardless, there are some basic steps that all writers should follow:
Understanding the assignment, essay question, or writing topic.
Planning, outlining, and prewriting.
Writing a thesis statement.
Writing your essay.
Revising and editing.
For more information on how to write an essay in English, read "How To Construct an Excellent Essay in 5 Steps."
Takeaway
Writing essays, theses, news articles, or papers in English can be challenging. They take a lot of work, practice, and persistence. However, with these tips, you will be on your way to writing top-graded English essays.
If you need more help with your English writing, the experts at Proofed will proofread your first 500 words for free!
More Writing Tips?
Putting together a reference list is an important and necessary part of writing a paper,...
Trusted by thousands of leading
institutions and businesses