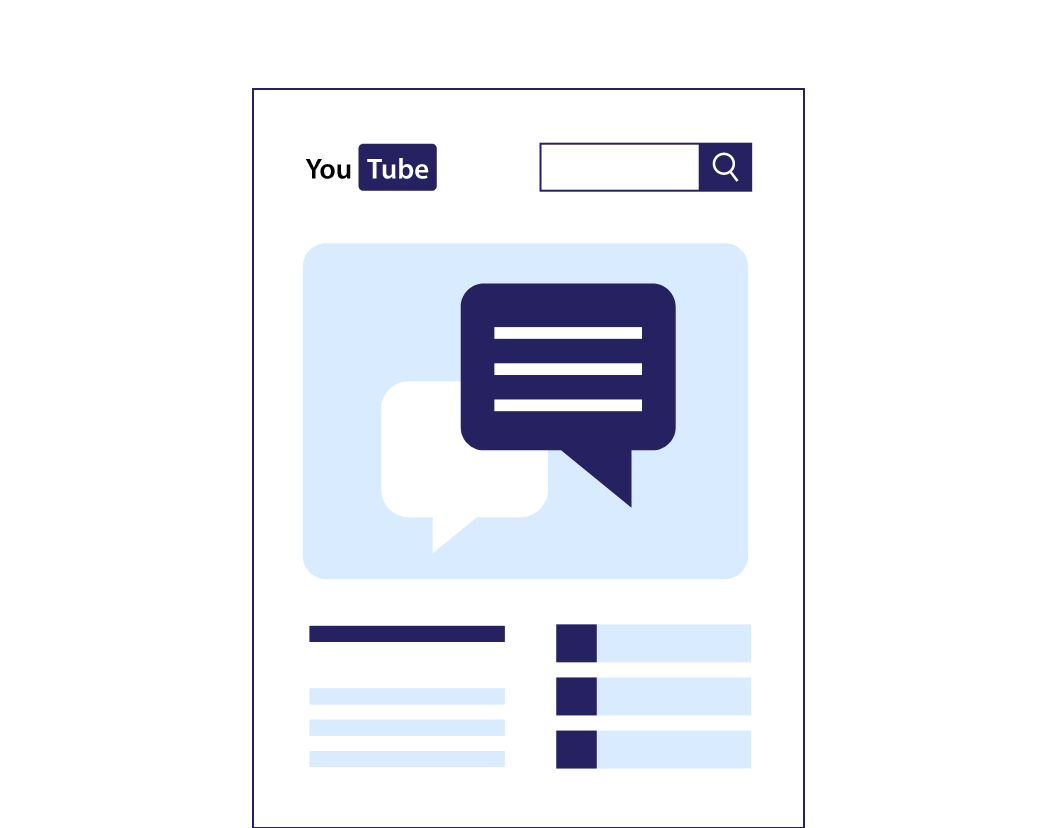 5 Brilliant YouTube Channels for English Learners
Video lessons can be helpful if you're learning English as a second language. But with so many YouTube channels available, which ones should you try? Here, we've picked five of our favorite YouTube channels for English learners of all levels.
1. VOA Learning English
Voice of America offers lessons for English learners at all levels. But it is also a news organization. And it's this combination that makes VOA unique.
Alongside standard lessons, for instance, the channel features news reports that use slowed-down speech and subtitling to help learners follow the stories. There's even a section that explains some of the words you'll hear in the news stories. This makes it a great way to learn English if you're interested in current affairs.
2. Speak English With Mr. Duncan
Duncan James spent four years in China teaching English as a second language. Now, though, he brings his enthusiasm for teaching to YouTube: as well as an archive of recorded lessons, he broadcasts live from his home three times a week.
Mr. Duncan's videos focus on British English and how people talk in real life (not hardcore grammar lessons). They also stand out for their sense of humor and quirky presentation. With Mr. Duncan, then, you'll be entertained while you learn.
3. Anglo-link
Minoo of Anglo-Link has over 40 years' experience of teaching English as a foreign language. With lessons divided into "pre-intermediate," "intermediate," and "advanced" levels, the channel covers everything from grammar, vocabulary and pronunciation to common phrases and mistakes to watch out for.
This makes it a great guide if you're studying for the IELTS or TOEFL tests.
Find this useful?
Subscribe to our newsletter and get writing tips from our editors straight to your inbox.
4. Aussie English
If you're an intermediate or advanced-level English learner who wants to learn to speak like a native Aussie, Pete of Aussie English will teach you how.
As well as Australian pronunciation and phrases, his lively lessons cover Aussie history and culture. He'll even tell you about "culture shock" and things people find strange when they move there, giving you a sense of what Australian life is like.
5. Rachel's English
Know the basics of English but want to advance your skills? Rachel's English might be the answer. Her videos focus on "real life" American English conversations. And to help you pronounce words correctly, she draws on her training as a classical singer and shows how to shape your mouth and tongue.
If you want to improve your American accent, then, give Rachel's English a try.
Expert Proofreading
These YouTube channels offer a fantastic way to practice your spoken English. But if you'd like to make sure your writing is clear and correct, our expert proofreaders can help. Upload a free trial 500-word document today to see what we can do!
More Writing Tips?
Understanding the role of words in language is fundamental to effective communication. Pronouns are a...
Trusted by thousands of leading
institutions and businesses