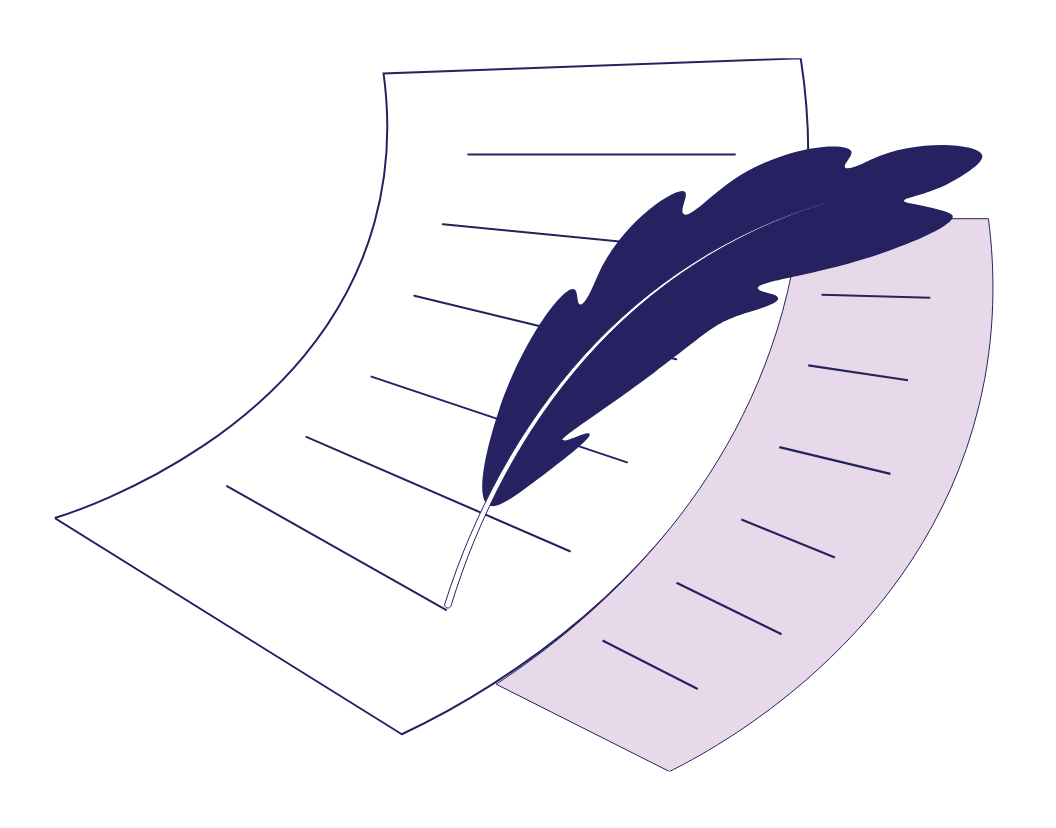 How to Write an Acrostic Poem
Whether you're a professional poet, someone who's learning to write poetry, or a poetry teacher, getting to grips with acrostic poetry is a really useful tool, and it can be a lot of fun, too!
This article will tell you everything you need to know about acrostic poems, including what they are and some top tips for writing them.
What is an acrostic poem?
Acrostic poems are poems in which a word or a number of words are spelled out vertically. This could be (and is usually) the first letter of each line, but the vertical line can be featured anywhere in the poem.
Edgar Allen Poe's poem titled "An Acrostic" is an example of an acrostic poem:
Elizabeth it is in vain you say

"Love not" — thou sayest it in so sweet a way:

In vain those words from thee or L.E.L.

Zantippe's talents had enforced so well:

Ah! if that language from thy heart arise,

Breath it less gently forth — and veil thine eyes.

Endymion, recollect, when Luna tried

To cure his love — was cured of all beside —

Find this useful?
Subscribe to our newsletter and get writing tips from our editors straight to your inbox.
His follie — pride — and passion — for he died.

The first letter of each line in this poem can be read vertically to spell out the name Elizabeth.
Acrostic poems have been around for thousands of years – there are even acrostic poems in the Bible that spell out the alphabet. (Psst! Acrostic poems that spell out the alphabet are known as abecedarius poems!)
How to write acrostic poems
Writing an acrostic poem can be as simple or as complex as you'd like it to be. You can choose to plan it all out, or you can let your writing flow and see what you come up with as you go. Below are four tips that will help you create an acrostic poem with ease!
Get your creative juices flowing
Taking some time to do some poetry writing exercises before you start will get your creative juices flowing. These three poetry writing exercises are simple to do and very effective.
Start with ideas
Not sure what to write about? Start by mind mapping some ideas that you want to write about and which – if any – literary techniques you might want to use.
Using the mind mapping technique is a super effective way to come up with ideas and present them in an easy-to-understand way.
For example, if you want to write about cats, you might start with the word cats in the middle of the page. Then you can use branches to brainstorm about different breeds of cats, cat personality traits, what cats like to eat and drink, and different names for cats.
By the end, you'll have a ton of ideas ready to use in your acrostic poem.
Choose your word(s)
It's best practice to choose the word or words that you'd like to spell out before you start writing your acrostic poem.
This could be the name of someone or something you love, such as a friend, family member, or pet. Or it could be the name of a place you like to visit or an object that holds sentimental value to you.
Regardless of what you choose to write about or what you choose to spell out in your acrostic poem, having your word(s) already planned out will make the process much easier.
Don't overthink it
One of the hardest parts about writing any kind of poem is overthinking. So, when you're writing, don't worry too much about what you have on the page in the beginning. You can always make edits afterward.
Proofed will take your poetry to the next level.
Proofed gives writers, including authors and poets, an external team of editorial experts to give feedback on style, tone, grammar, spelling, formatting, and more, increasing your chances of getting published.
Want to try Proofed? You can try us out for free! Get a 500 word sample of your writing proofread at no cost at all.
More Writing Tips?
In today's digital age, engaging and interactive presentations are a great way to capture your...
Trusted by thousands of leading
institutions and businesses