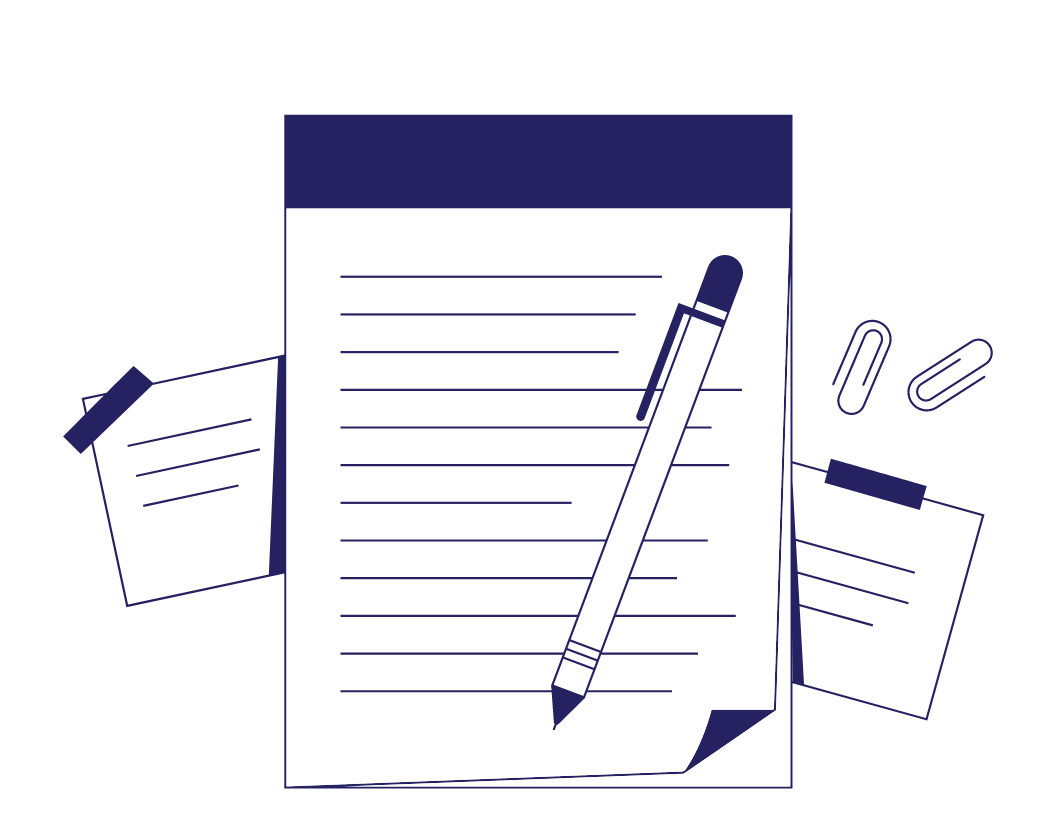 How to Write a Statement of Purpose
While your academic transcripts, test scores, references, and extracurricular and work experiences are important factors in your graduate school application, the statement of purpose holds its own significance.
It's a chance to showcase who you are—as both a student and person—and highlight the characteristics that can't necessarily be quantified through the rest of your application: your personal and professional strengths, passion for the field of study, and future goals.
Check out our guide below to find out how to write your best statement of purpose.
1. Understand Your Deadlines
It is important that you understand your application deadlines so that you can allow yourself sufficient time to complete your statement of purpose. You've spent your entire academic and professional career developing the qualifications and skills necessary to pursue a higher degree, so make sure you also give your statement time to make it great. Don't forget to account for time to plan, write, and revise.
2. Read the Instructions
The statement of purpose guidelines will likely vary for each school that you're applying to, so it's important to carefully read the instructions and compose a statement that fulfills all of the requirements.
Find this useful?
Subscribe to our newsletter and get writing tips from our editors straight to your inbox.
Although the requirements can vary, there are a few basic questions that you should plan to answer with your statement:
Who are you as a student and person?
What do you want to study and why?
What relevant experience have you gained so far?
What do you plan to do with your degree?
Why are you a good fit for the institution and the program specifically?
3. Have a Plan
Once you understand what you'll need to write about, compose a plan or outline for the statement. Don't forget the crucial components:
Hook — Start your statement with a compelling hook that demonstrates your passion for the field of study. Remember that the admissions panel may read thousands of essays each year, so it's important to grab their attention immediately and keep them engaged.
Background — Discuss relevant aspects of your background, both academic and professional. Talk about specific courses you've taken, professors you've worked with, relevant extracurricular activities you've participated in, and publications or awards. You want to demonstrate your interest and preparation for the program.
Goals — While your background is important to how you've become the person you are, it's crucial to clearly outline your future goals and show the admissions panel that studying for the degree is part of a long-term plan. Discuss your short- and long-term academic and professional goals, and how being a part of the program can help you achieve those.
Problem areas — It's important to be honest in your statement. If you've experienced challenges or inconsistencies academically or professionally (e.g., low grades or a significant break in education), don't shy away from discussing them and how they've made you a stronger candidate.
Motivations — Discuss why you're interested in this institution and program of study. Show that you've done your research by using specific examples that highlight why you would be a good fit in that environment. It's important that you clearly outline how you will be an asset to the institution and your peers.
Conclusion — End with a brief conclusion that reiterates what you're applying for, but be careful not to just summarize the rest of your essay. This is the last thing the admissions panel will read, so it's important to make it impactful.
4. Proofreading and Editing
Proofreading and editing your statement will be one of the most important steps. Graduate school can be rigorous, making admissions more competitive. The admissions panel will be looking for students who are not only qualified academically but also committed to being successful at their institution.
If your statement of purpose is filled with grammar and spelling mistakes, it won't indicate that you're serious or passionate about pursuing a higher degree. You'll also likely be faced with word count limitations, so it's important that you convey your message concisely. Thankfully, we have expert editors available 24/7 to help! And don't forget that Proofed can work with students throughout their entire academic careers. Upload a free trial document today to learn more.
More Writing Tips?
Adjectives are a fundamental part of speech that can make your writing more vivid and...
Trusted by thousands of leading
institutions and businesses