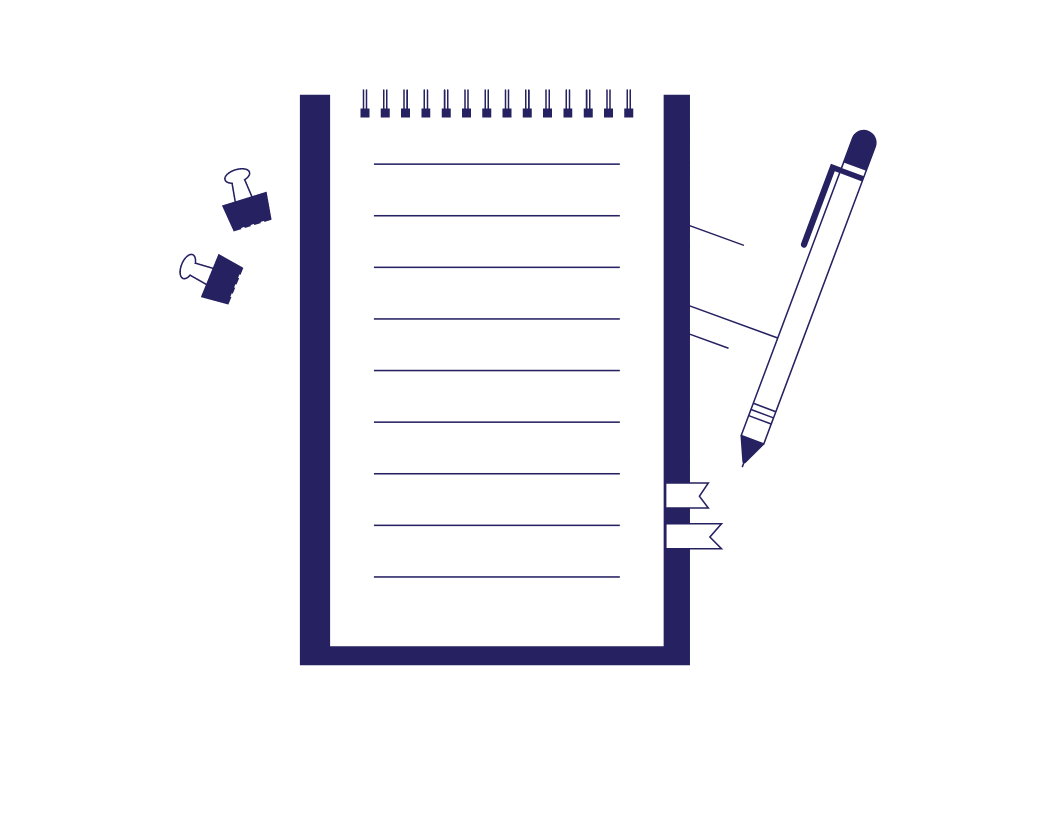 ​How to Write a Scholarship Essay (With Examples)
Writing a scholarship essay can seem like a daunting task. For many students, higher education isn't possible without financial aid, and scholarships are especially valuable because the money awarded doesn't have to be paid back.
Even though the stakes are high, there are a few manageable steps you can take to ensure you write a great essay to submit with your scholarship applications. We have a few top tips to help you get started, along with writing examples to demonstrate some key points. Check out our guide below to learn more.
Plan Ahead
A scholarship essay is a great opportunity to present yourself and your accomplishments in an impactful way. It is, therefore, essential to be aware of each scholarship deadline so you can allow sufficient time for the writing process, which typically includes the following:
· Read the essay prompt and brainstorm ideas.
· Create an outline covering the key points you want to address.
· Write a draft and seek feedback from trusted teachers, family, or friends.
· Make any necessary revisions and proofread before submitting your final draft.
Scholarship review committees will be able to tell if you rushed through your essay, so give yourself the best chance of winning an award by staying organized and on schedule!
Who and What?
Researching the scholarship provider and diligently reviewing the essay prompts can help you write an essay that makes you stand out as a top candidate.
1. Who are you writing to?
Learn more about the organization offering the scholarship and why the scholarship fund was created.
For instance, a scholarship may honor its organization's founder, and the founder's qualities (e.g., integrity, good citizenship, and leadership) might be the same values guiding the scholarship program as a way to continue the founder's legacy.
If you identify with any of the same qualities, you can incorporate those keywords into your essay to demonstrate your shared values. Remember to remain authentic, though!
2. What are you writing about?
You must read the essay prompt carefully to identify precisely what you need to accomplish with your essay.
Some prompts ask about your career goals and how you plan to achieve them or your achievements and the challenges you overcame to reach them.
You'll write about common topics across multiple scholarship applications – some may even be similar to your college admission essay – so you can repurpose your essays as long as you're diligent about tailoring each one to its prompt.
Your application will likely require other items such as transcripts and test scores, but the essay is your chance to offer something entirely unique. Write about key experiences that highlight who you are and what you've accomplished, or you could mention something you're passionate about.
Remember to follow any specific instructions regarding length and formatting, and be sure to answer all questions listed in the prompt. It can hurt your chances if you're unable to show the committee that you're detail-oriented and can follow directions.
Structuring Your Essay
Your essay should follow a standard format that includes a clear beginning, middle, and end. Typically, you should:
· Establish your main idea in the introduction.
· Include a separate body paragraph for each key point that supports your main idea.
· Draw it all together and revisit your main idea in the conclusion.
Scholarship committees read thousands of essays each year. And often, there are hundreds of applicants for an award that can only go to a select few candidates. Writing a powerful introduction and conclusion gives you a chance to make a lasting impression.
1. Introduction
Write an introduction that hooks the reader and encourages them to stay engaged till the end of your essay. Don't be afraid to add personal, tangible details and an anecdote.
Find this useful?
Subscribe to our newsletter and get writing tips from our editors straight to your inbox.
For example, if you're writing about your career goals, demonstrate why you've chosen that career:
It was the biggest game of the season, and the stands were packed despite the bitter cold. My heart was beating louder than all of the cheers, and I was filled with the anticipation that one more run into the end zone would give us the championship. Everything went silent during that run when the tackle shattered both my leg and my dreams.

My world has always revolved around being an athlete – until one day it couldn't. I spent many frustrating months rehabilitating, but I got through it because of my dedicated physical therapist, who helped me recover both physically and mentally after a devastating loss. And it was that profound experience that led me to pursue a career in the exercise sciences.

2. Conclusion
The conclusion is the last thing your reader will see, so it's another opportunity for you to make your essay memorable.
Rather than summarizing with a general statement such as "this is why you should award me a scholarship," perhaps explain what the financial assistance will help you achieve:
My parents never had the opportunity to go to college, and neither did their parents. I watched them work hard every day just to make ends meet, and I often questioned whether I could achieve anything more. Nevertheless, I spent four years working as hard as I saw my parents work, and I beat the odds by getting accepted to college. A scholarship could be invaluable for me, as it would allow me to attend and be successful without having to worry about finances.

Persuasive Writing
While you don't want your scholarship essay to be overly informal, you're certainly allowed to add some creativity and personal details to help persuade your readers.
One of the best ways to do so is by writing with the modes of persuasion; that is, ethos, pathos, and logos.
1. Ethos
Demonstrate your credibility. Use your real-life experiences and interesting details to establish, for example, how you've contributed to your community:
I saw how much bullying was impacting so many students at my school, so I founded my high school's first anti-bullying club and organized campaigns to bring attention to the harm that people can cause one another.

2. Pathos
Evoke an emotional response. The "show, don't tell" writing technique, which involves using descriptive words when discussing actions and emotions, can be especially useful here:
During one of our first awareness assemblies, the theater was completely silent as I read aloud anonymous stories from students about the scars bullying had left on their lives. Tears were stinging in my eyes as I described the struggles my classmates were facing, but I persevered to give a voice to those who didn't have one.

3. Logos
Convey your point with reason and facts. Use statistics to demonstrate what you've accomplished:
In the first year alone, our club improved students' feelings of safety and acceptance at our school by 53%.

Proofreading and Editing
Don't forget the importance of proofreading your essay, as spelling and grammar mistakes can leave a bad impression on your reader. Our expert editors can help ensure your writing is clear, concise, and error-free. Give yourself a better chance at impressing scholarship committees by submitting a free trial document today!
More Writing Tips?
For many students and their families, autumn officially starts once school is back in session....
Trusted by thousands of leading
institutions and businesses