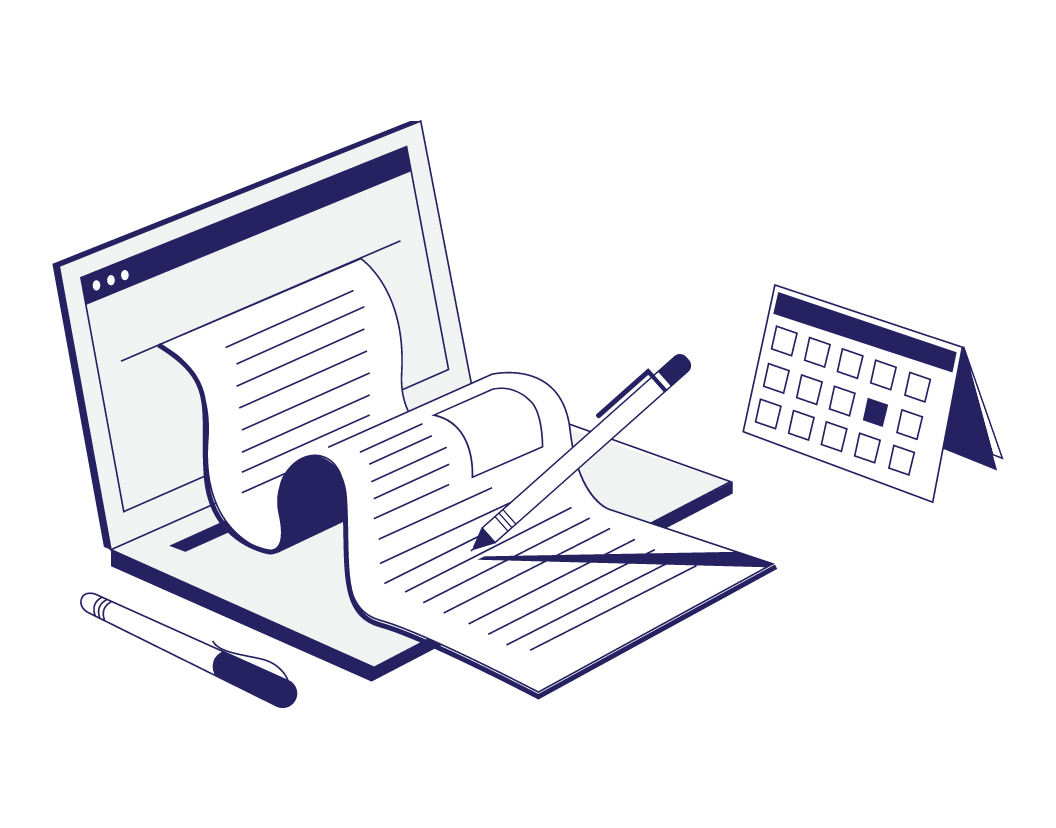 How to Write a Project Proposal
If you've got an idea for a project that'll boost your business, you might be wondering how to get it off the ground. A project proposal is a document that outlines everything that needs to be considered—by investors, clients, employers, etc.—before you get started. 
But what goes into a good project proposal? In this post, we'll set out:
How to structure a project proposal and what to include in it.
A few simple tips for writing a strong project proposal.
For more advice on how to write a strong project proposal, read on below.
What to Include in a Project Proposal
There is no universal format for a project proposal and they come in many types (e.g., solicited and unsolicited proposals). However, common components include:
Find this useful?
Subscribe to our newsletter and get writing tips from our editors straight to your inbox.
Executive summary – Most project proposals will include an executive summary. This is a standalone document that summarizes the key points of the proposal. Think of it as like an elevator pitch for the project as a whole.
Project background – An introductory section where you outline a problem that you have identified and why addressing it is important. If relevant, you can also discuss past attempted solutions and analyze where they have fallen short.
Solutions and approach – A section or sections that explain your solution to the problem and how you will execute it. Outline your objectives and provide a detailed project schedule with a list of tasks and how long they'll take to complete.
Risk management – A section that establishes how you'll monitor your project's success and provide a plan of action to anticipate and manage any potential issues that might come up so that any changes needed down the road are minimized.
Resources – A section outlining the resources needed to complete your project with a focus on their financial implications. Include an itemized budget (categorized by travel, salary, supplies, etc.) that you've carefully researched and calculated.
Authorization – A section explaining the key decision makers involved in the project.
Conclusion – A brief overview of the points you've covered. Focus on the most important elements and end on a positive note, as this is your last chance to persuade your recipient to approve your project.
References – A list of sources cited and/or used in researching the project.
Appendices – Any supporting materials or research not included in the main document.
However, this may also depend on who you're writing a proposal for! Different organizations may have different requirements for formatting proposals, so make sure to research this (e.g., if you are submitting a proposal to a funding organization, they will usually have a set format and style guide that you need to follow when writing up the details of your project).
Tips for Writing a Project Proposal
A well-written proposal will provide the information needed for the recipient to feel comfortable investing time and resources into your idea. Here are a few tips to consider:
Understand your audience – Know who you are pitching your project to so that you can tailor the language, tone, and content of your proposal accordingly. Consider whether you should use technical jargon and if statistical data or visuals would be helpful.
Do some research – Every good project proposal is fully researched. Look into the background of the problem you're looking to solve, find evidence in favor of your project, and anticipate questions or concerns so that you can confidently answer them. Make sure to cite sources when writing up your proposal, too.
Keep it simple – Focus on providing the key details needed to strengthen your proposal rather than fitting in as much information as you can. This will make it easy to read and understand, and your recipient will stay engaged and interested.
Have Your Project Proposal Proofread
Finally, to ensure professionalism and increase your chances of success, have your writing proofread to eliminate any spelling and grammar errors. It's easy to miss errors in your own work, so try out our proofreading services by uploading a free trial document today!
More Writing Tips?
If you're a writer, then you know the hard work and research it takes to...
Trusted by thousands of leading
institutions and businesses