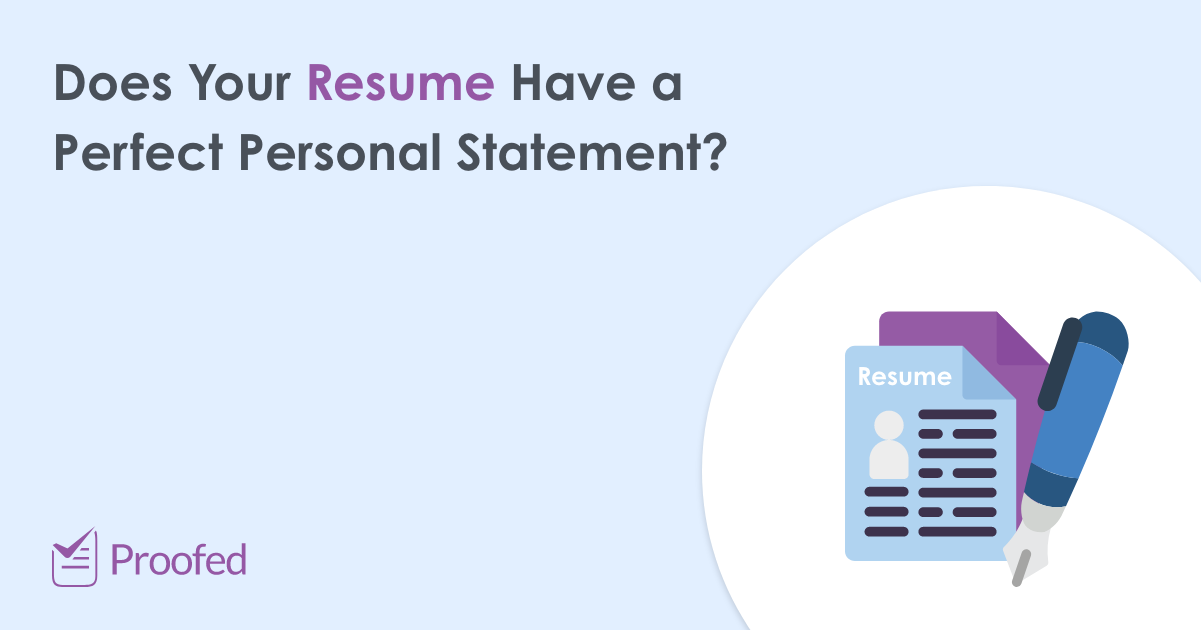 How to Write a Personal Statement for a Resume
If you're preparing a resume or CV, you may need to write a personal statement or profile. But what exactly is a personal statement in this context? How does it help you land a job? And what goes into a perfect personal profile? In this post, we answer all your questions.
What Is a Personal Statement?
A personal statement – sometimes known as a personal profile or career objective – is the part of a resume, CV, or application form where you set out who you are and what you want to achieve.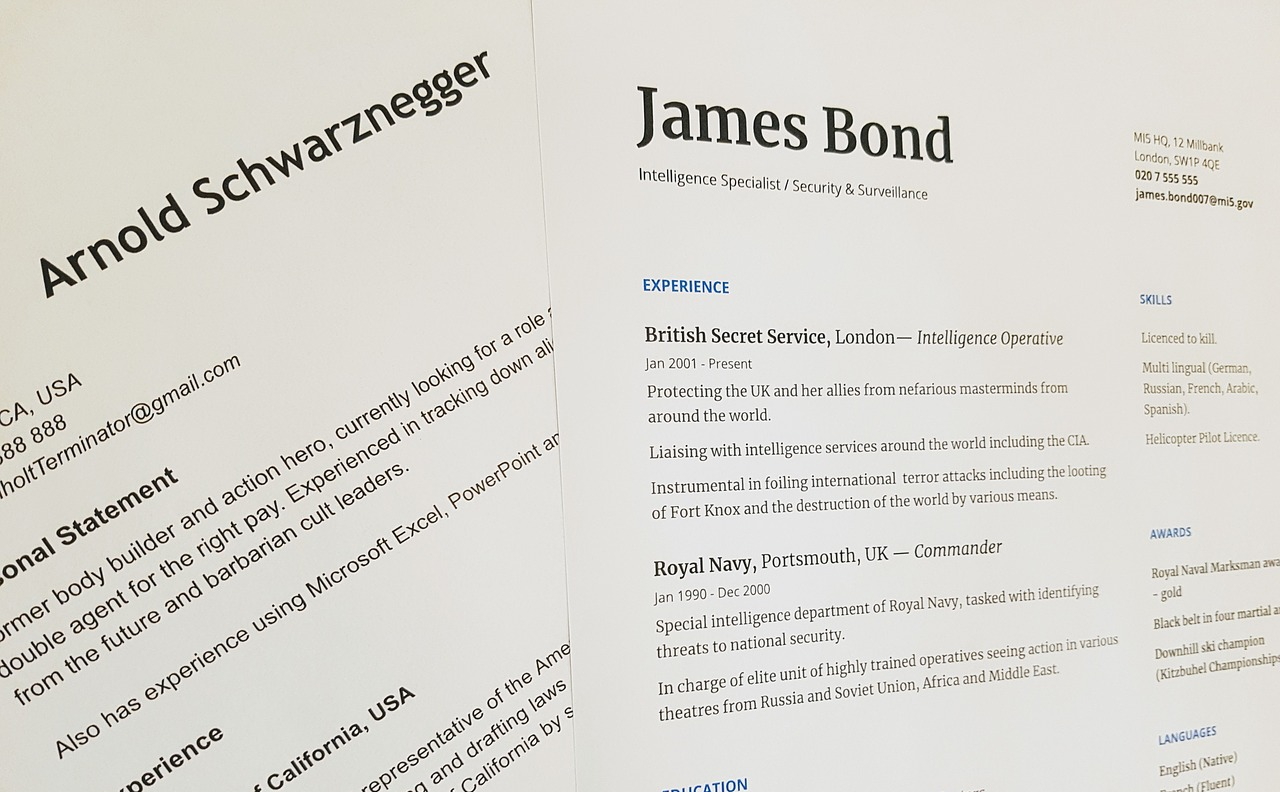 In a professional context, this is typically a short paragraph near the top of your resume (just after the contact information). The idea is to summarize your skills, experience, and ambitions, giving the reader an instant picture of why you're a great candidate.
And as it may be the first thing a recruiter reads, you need it to be perfect!
5 Tips on Writing a Perfect Personal Statement
But what goes into a good personal statement? Our top tips include:
1. Keep It Short
A personal statement on a resume should be around 50 to 200 words. The aim is to summarize your skills and experience, with the evidence for these covered by the rest of your resume and your cover letter. As such, you should stick to the key details that make you a good candidate for the role.
2. Answer "Who" and "What"
A good profile should answer "who" and "what" questions. In particular:
Who are you? – A brief summary of who you are and your past experience.
What can you offer the company? – A line or two about what makes you a strong candidate for the role to which you're applying.
What are your goals? – A line about your current aims and career goals.
Ideally, this will give recruiters an initial sense of why you're right for the role.
Find this useful?
Subscribe to our newsletter and get writing tips from our editors straight to your inbox.
3. Tailor Your Personal Statement to the Role
Most people will start with a "generic" statement based on their overall experience. But, like the rest of your resume, your profile should reflect the job specification for the role to which you're applying.
When you're preparing your resume, then, make sure to tweak your personal statement according to the job requirements.
4. Avoid Clichés and Buzzwords
To make it stand out, try to avoid clichéd buzzwords in your personal statement. This isn't to say that being an "excellent communicator" or a "strategic thinker" is a bad thing. But so many people have used these terms now, they can sound empty unless you also provide evidence.
So, for instance, if you wanted to emphasize your communication skills, rather than just saying "excellent communication skills," you would want to say something more like "A strong communicator who has helped to coordinate several successful team projects."
5. Get It Proofread!
As with any professional writing, it pays to get your personal statement proofread. An expert editor can help you eliminate errors and maximize the impact of your language. And this will help you make a great first impression on employers, boosting your chances of securing an interview.
An Example of a Personal Profile
To finish, we'll provide an example of what a personal statement or profile might look like. This one is clear and concise, and yet also detailed:
I am a recent graduate in Mechanical Engineering from the University of Houston with a GPA of 3.5, seeking to put my skills to work. During my studies, I developed in-depth technical knowledge from working on several civil and electrical engineering projects. I was also involved with the successful Formula SAE team at UH. My ultimate goal is to lead an engineering team in the automotive industry, so I am looking to progress my career in a role that offers relevant experience.
More Writing Tips?
Understanding the role of words in language is fundamental to effective communication. Pronouns are a...
Trusted by thousands of leading
institutions and businesses