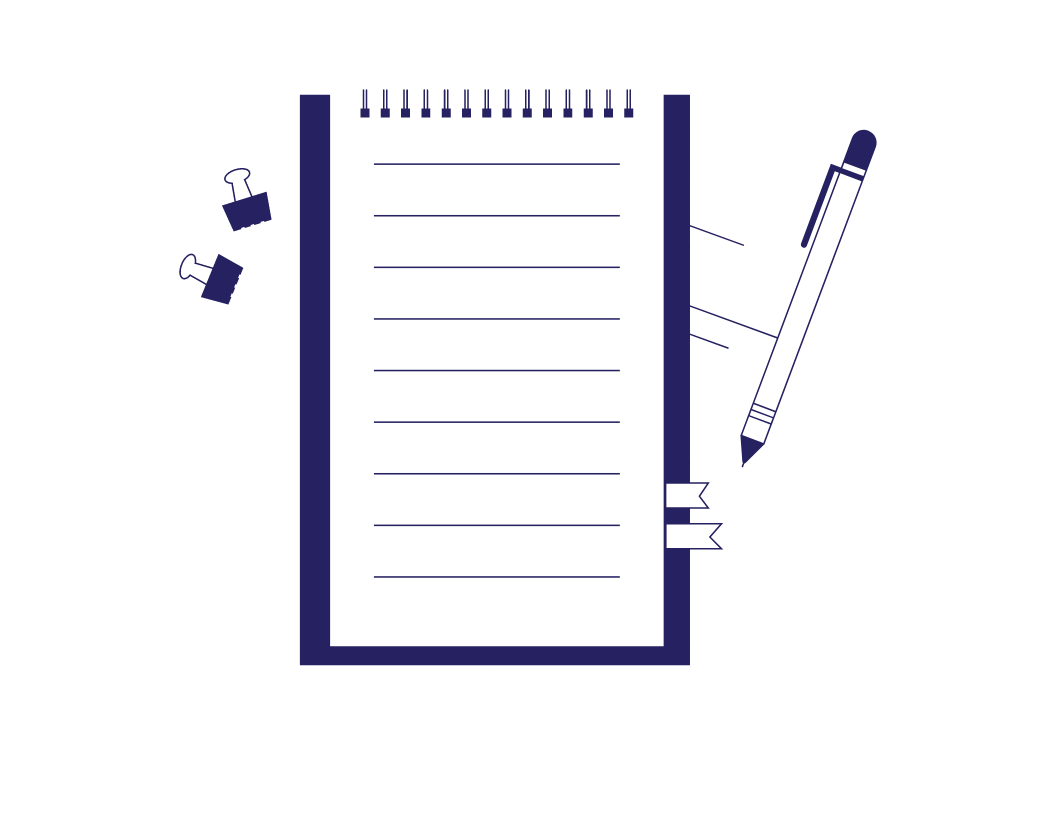 How to Write a Perfect Analytical Paragraph
If you are looking up how to write an analytical paragraph, you are most likely writing an argumentative or analytical essay. Analytical essays are similar to other essays, such as descriptive essays, in that you have a central idea, organize supporting ideas into body paragraphs, and make conclusions.
However, analytical essays differ from other essays because the writer must go further. They require the writer to interpret and analyze a given text or information using evidence to support their central idea or thesis statement. This analysis takes place in analytical paragraphs, or body paragraphs, if you are writing an analytical essay.
In this article, you'll learn the components of a perfect analytical paragraph: the topic sentence, evidence, analysis, and conclusion. Keep reading to learn more.
What Is an Analytical Paragraph?
An analytical paragraph is a paragraph that breaks down a piece of literature, an idea, or a concept into smaller parts and analyzes each part to understand the whole. Being able to write an effective and successful analytical paragraph reflects a writer's critical thinking and organizational writing skills. All in all, like any other type of writing, writing an analytical paragraph requires skill and practice.
Write the Topic Sentence
A topic sentence is usually the first, or sometimes second, sentence at the beginning of anybody paragraph. Your topic sentence should contain one main idea related to the thesis statement. If it is not related to your thesis statement, then you are likely off topic.
Pro Tip: If your topic sentence is the second sentence of your paragraph, then your first sentence should be a transitional sentence.
Let's look at a thesis statement and some topic sentences to get a better idea.
Topic: Examine and analyze the marriages in George Eliot's Middlemarch.
Thesis Statement: Eliot uses three different marriages to give depth to everyday people and show the reader the struggles of marriage within the nineteenth century's societal standards of submissive roles, class range, and financial status.
Topic Sentence 1: Lydgate and Rosamond had a terrible marriage in Middlemarch, like all other marriages during this time.
This topic sentence is not effective because it is not specific enough and does not directly relate to the thesis statement. It does not mention how their "terrible" marriage is related to submissive roles, class range, or financial status. Additionally, the overly generalized language of "all" marriages being terrible marriages during this time is a weak argument.
Topic Sentence 2: Financial matters play a huge role in the Lydgate and Rosamond marriage, as Lydgate has no money and Rosamond is a big spender.
This topic sentence is effective because it directly supports the thesis statement. It is focused on the financial status of this marriage.
Provide Evidence
The type of evidence you use to support your topic sentence will largely depend on the topic of your analytical essay. For example, if you are writing an essay related to a work of literature, you will need to provide direct quotes, paraphrasing, specific details, or a summary from the work to support your main idea. If your topic is related to analyzing data, then you may use figures, statistics, or charts and graph evidence to support your topic sentence.
Regardless of what type of evidence you provide, it must be appropriate and directly relate to and support your topic sentence.
For example, if we take the above thesis and topic sentence, we might select direct quotes, paraphrases, or summaries from the novel Middlemarch that depict the marriage's financial stress.
"…a life of privation and life with Rosamond were two images which had become more and more irreconcilable ever since the threat of privation had disclosed itself" (62).
Pro Tip: When using direct quotes, make sure you always provide an in-text citation and use correct punctuation to ensure your essay is neat and clean.
Find this useful?
Subscribe to our newsletter and get writing tips from our editors straight to your inbox.
Analysis
Once you have provided evidence, you should analyze it to illustrate its significance and how it relates to the topic sentence. In your analysis, you can discuss how an author uses certain literary devices to emphasize character traits, themes, patterns, and connections in a literary work.
Be sure that your analysis always connects to the topic sentence/main idea of the paragraph. Avoid introducing new ideas in this section. Save those for later paragraphs or consider creating a new one to explore and analyze the new point.
Conclude Your Paragraph
When closing an analytical paragraph, you can consider doing two things:
● Briefly emphasize the main point your reader should take away after having read the paragraph.
● Begin a transition if the analysis continues into the next paragraph. (This strategy may be more suitable for longer, more in-depth analytical essays).
Using the above example topic sentence, we might conclude the paragraph as follows:
From Eliot's foreshadowing of the ill-suited marriage, Rosamond's impractical lifestyle, and Lydgate's lack of financial status and gambling habits, the Rosamond and Lydgate marriage is a prime example of how marriages struggled in the 19th century.
Notice how this concluding statement not only emphasizes the main points from the paragraph but also ties back into the thesis statement.
Writing Tips For Analytical Paragraphs
Leave Out First Person Language
Avoid using language such as "in my opinion," "from my perspective," or "I think." While the analysis is your interpretation of a text or information, you should rely on and focus on using evidence to support your ideas. Overall, you should aim to maintain an objective tone.
Instead of saying "I think Rosamond is manipulative," you should use evidence from the text to show that she was manipulative. For example, "Rosamond shows a pattern of manipulation throughout Middlemarch, specifically toward her husband. For instance, she says, '…'"
Do Writing Exercises
When writing, especially in the early drafts of an essay, it is typical to find the main idea of a paragraph at the end. This is a natural course for our thinking process. However, the main idea should be presented as your topic sentence at the beginning of this paragraph. Additionally, most students leave this main idea at the end because they do not identify it as the main idea.
To overcome this dilemma, try a looping prewriting exercise. In this exercise, you write continuously for a designated time (maybe 10 minutes, your choice). At the end of that time, read over what you've written and circle the main idea of the text (this is usually at the end). In the next cycle, you start with this main idea at the beginning and further examine and analyze it.
This is a wonderful exercise to help you pick out main ideas and delve deeper into your analysis.
Get Feedback
If you are a student, there are several options to get feedback for free. Ask a friend to read your essay. Go to your writing center to get feedback and help with your writing. Go to your professor's office hours with your writing or questions to get detailed advice. More often than not, they are happy to see you take advantage of their expertise.
As a working professional, writer, or author, you can look to fellow authors or bookish friends to read your work. You can find free beta readers online from sites such as Goodreads to get feedback from your target audience. You can also find writing groups on social media platforms.
Proofread Your Work
It can be easy to finish writing an essay and think "Finally, I'm done!" Unfortunately, that is only half the process. Be sure to always read and reread your writing before hitting submit. Check for stray commas, spelling errors, or awkward sentences to make your main ideas and hard work shine. Learn about 6 Quick and Easy Tips for Proofreading you can do at home.
Conclusion
Writing an analytical paragraph doesn't have to be stressful. Be sure to include a topic sentence at the beginning of your paragraph that connects to the thesis statement. Provide a variety of evidence to support your main idea, analyze the text by highlighting literary devices used, themes, and patterns, and end with a brief concluding statement.
If you need more help with writing analysis, descriptive essays, or any other type of essay, then Proofed is here to help. Try our free trial today!
FAQS
What Is a Topic Sentence?
A topic sentence goes at the beginning of a body paragraph and clearly states the main idea of the paragraph.
How Do I Organize an Analytical Paragraph?
An analytical paragraph has four components: topic sentence, evidence, analysis, and conclusion. The topic sentence is the most important part of any body paragraph because it establishes the main idea of the paragraph and relates to the thesis statement.
What Makes a Good Analytical Paragraph?
A good analytical paragraph has a clear topic sentence, strong evidence, and a thorough analysis that reflects the writer's critical thinking and writing skills. It should conclude by emphasizing the main idea of the paragraph and how it supports the essay overall.
More Writing Tips?
In today's digital age, engaging and interactive presentations are a great way to capture your...
Trusted by thousands of leading
institutions and businesses