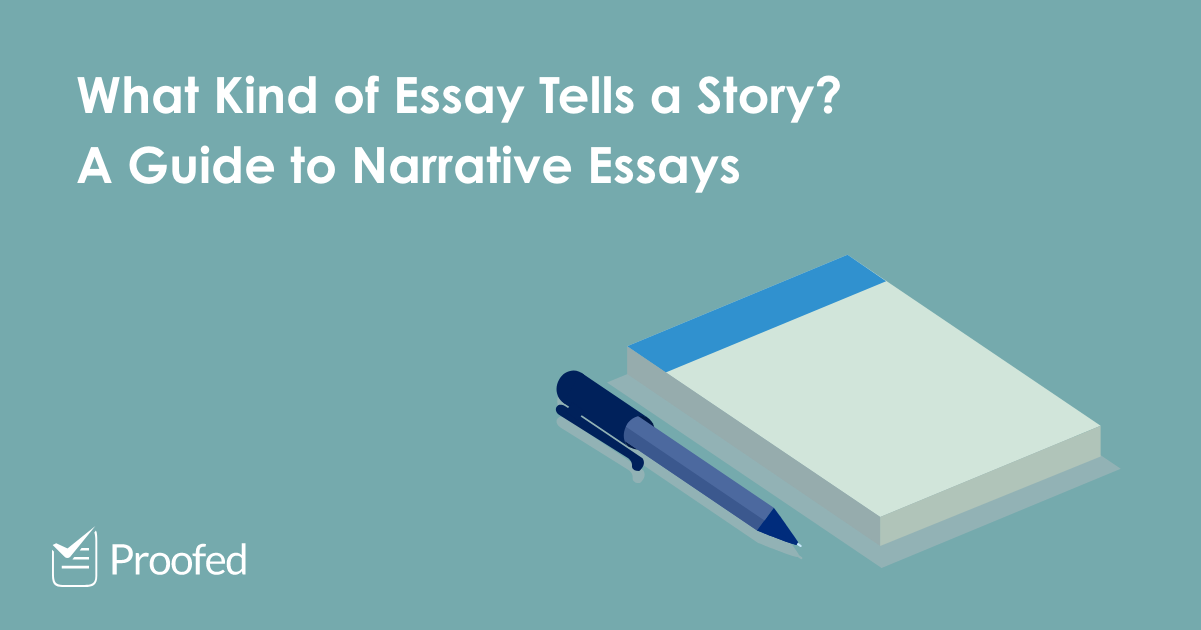 How to Write a Narrative Essay
A narrative essay is quite different to other essays you might write at school or college. Unlike most standard essays, narrative essays:
Tell a story rather than presenting a standard argument
Are often personal and written in the first person
Have a conflict, characters, and dialogue
But they aren't just stories, either. They need to make a point or illustrate an idea. Check out our tips on how to write a narrative essay to find out more.
1. Pick a Topic
If you've been asked to write a narrative essay, you should have been given a prompt. This will set the overall theme or topic that your essay should be about. Examples of narrative essay prompts include:
Write about a time when you overcame adversity.
When have you been faced with an ethical dilemma?
How has technology affected your learning experiences?
You will then need to tell a story that fits the theme of the prompt, so always read it carefully! Another key factor is the scope of your story. You're not writing a novel, after all, so try to pick a single event that you can write about in a few paragraphs (or within the set word count for the essay).
2. Plan Your Essay
To plan your narrative essay, you should think about how to structure it. Depending on the length, this will often involve three main sections:
Introduction – A sentence or two about what the story will be about.
Main Body – An account of the event you're writing about. Outline the plot of your story, noting what happens, where it happened, who was involved, how you felt, and why each thing you describe was significant.
Conclusion – A final section where you explain what you learned in relation to the events you've described and the theme of the essay prompt.
Once you're happy with your essay outline, you'll be ready to start writing.
3. Write Descriptively
A narrative essay has more scope for style than most academic writing. As such, you should try to fill your story with vivid, descriptive details that bring it to life. Think about the following details:
Find this useful?
Subscribe to our newsletter and get writing tips from our editors straight to your inbox.
The Setting – Where does your story take place? Does it affect what happens? How can you capture the feeling of the place in your writing?
Characters – Who else was around during the events you're describing? How were they involved? What did they say? Did they affect the outcome?
Voice and Point of View – Are you telling the story from your own point of view? Does your writing style reflect this? Is it in your own voice?
You don't have to go into detail about everything. But descriptive writing can make an essay more compelling. And if you can communicate themes and feeling through description rather than just stating them outright (a technique known as show, don't tell), your essay will be stronger for it.
4. Use the Drafting Process
As with any essay, your first draft is just a starting point! After that, you'll want to take a short break before going back over what you've written to look for ways you could improve it. This is known as the drafting process.
For a narrative essay, this process may include:
Making sure everything you include is relevant to the story
Revising sentences and paragraphs for clarity and concision
Checking that the point of view and narrative voice are consistent
Ensuring the essay has a clear structure and theme
How many drafts you do is a matter of choice, though longer essays usually benefit from more drafts than shorter ones. The key is to polish your essay until it is perfect. On which note, let's move on to our final point…
5. Have Your Narrative Essay Proofread
Finally, when you've finished redrafting, it's time to proofread! This is where you give your essay one last read-through to look for any typos or inconsistencies you have missed. However, proofreading your own work is difficult, so you may want to ask a friend to help you with this stage.
Alternatively, we have expert editors on hand 24/7 to proofread your work. And as well as correcting errors, we can refine your writing for readability and leave helpful feedback on style. Why not submit a 500-word sample document today and find out what our service involves for free?
More Writing Tips?
In today's digital age, engaging and interactive presentations are a great way to capture your...
Trusted by thousands of leading
institutions and businesses