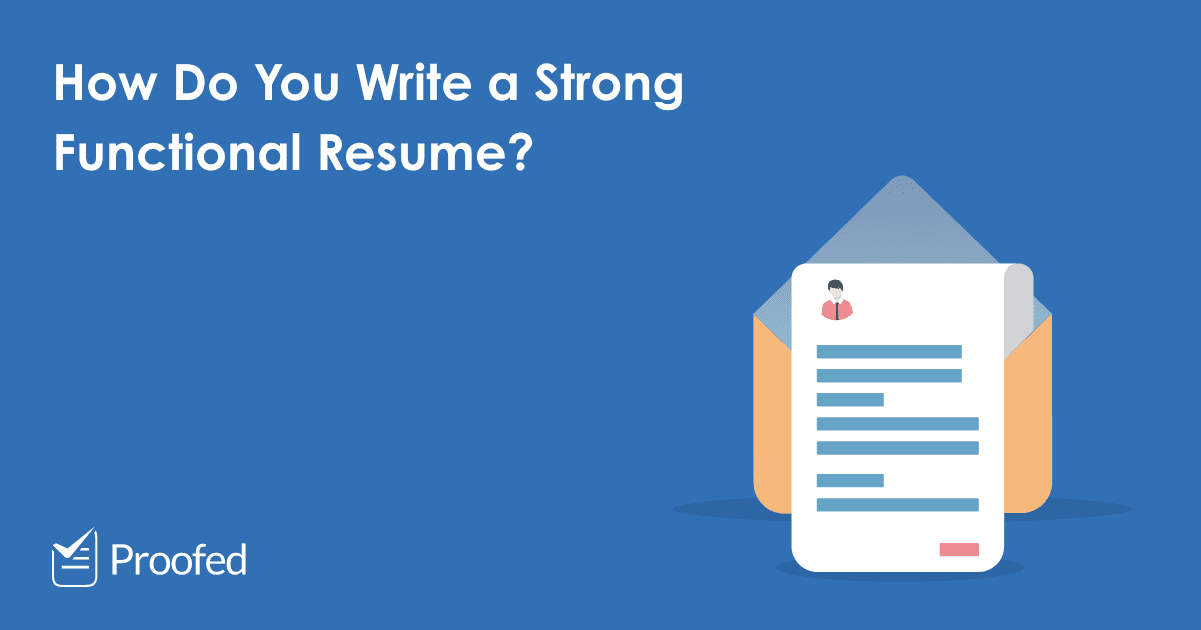 How to Write a Functional Resume or CV
An up-to-date resume or CV is vital when applying for a new job. In a functional resume, you focus on skills and expertise (it's also known as a skills-based resume). But what information do you need to include in this type of resume? And how should you present it? Let's take a look!
What Information Should a Functional Resume Include?
A functional resume is designed to highlight skills that are relevant to the position you're applying for, so you should tailor it for each role. However, you should always include the following sections:
Personal Information – Your name and contact details, including your address, email and telephone number.
Profile/Personal Statement – A brief statement of relevant skills, experience, and career goals (no more than two or three sentences).
Key Skills – A list of key skills in order of how relevant they are to the role, starting with the most important. Include examples of how you've used each skill in your career and try to highlight key achievements.
Previous Jobs – A basic list of your previous roles. Include employers' names, job titles and dates of employment, but there is usually no need to go into detail about your duties.
Education and Qualifications – A short summary of educational and professional qualifications, focusing on those most relevant to your work.
Additional Skills and Interests – Any additional skills, interests or hobbies you have that are relevant to the role.
References – Names, job titles and contact details for one or two people who are happy to provide a reference for you.
Is a Functional Resume the Right Choice?
Functional resumes are perfect for showcasing your transferable skills and expertise. If you have a gap in your career history, or you're applying to work in a new field, focusing on your skills is likely the best way to go.
If you have plenty of consistent experience in the field you're applying for, a chronological resume might be a better choice. This will let you highlight the progress you have made throughout your career.
Find this useful?
Subscribe to our newsletter and get writing tips from our editors straight to your inbox.
How to Present Your Resume
There are many ways to format a functional resume, but it should always be professionally presented and easy to read. We suggest the following tips:
Use clear and concise language throughout.
Make sure everything you include in your resume is relevant to the role.
Use headings and bold or italic fonts to highlight key words or phrases.
Use bullet points to make your resume easier to skim read. 
Keep it to around two pages (busy hiring managers appreciate brevity).
Finally, remember that most employers value attention to detail highly. As such, mistakes in your resume could lower your chances of getting an interview. If you want help checking the writing and formatting of your resume or any other documents, our expert proofreaders are available 24/7.
More Writing Tips?
In today's digital age, engaging and interactive presentations are a great way to capture your...
Trusted by thousands of leading
institutions and businesses