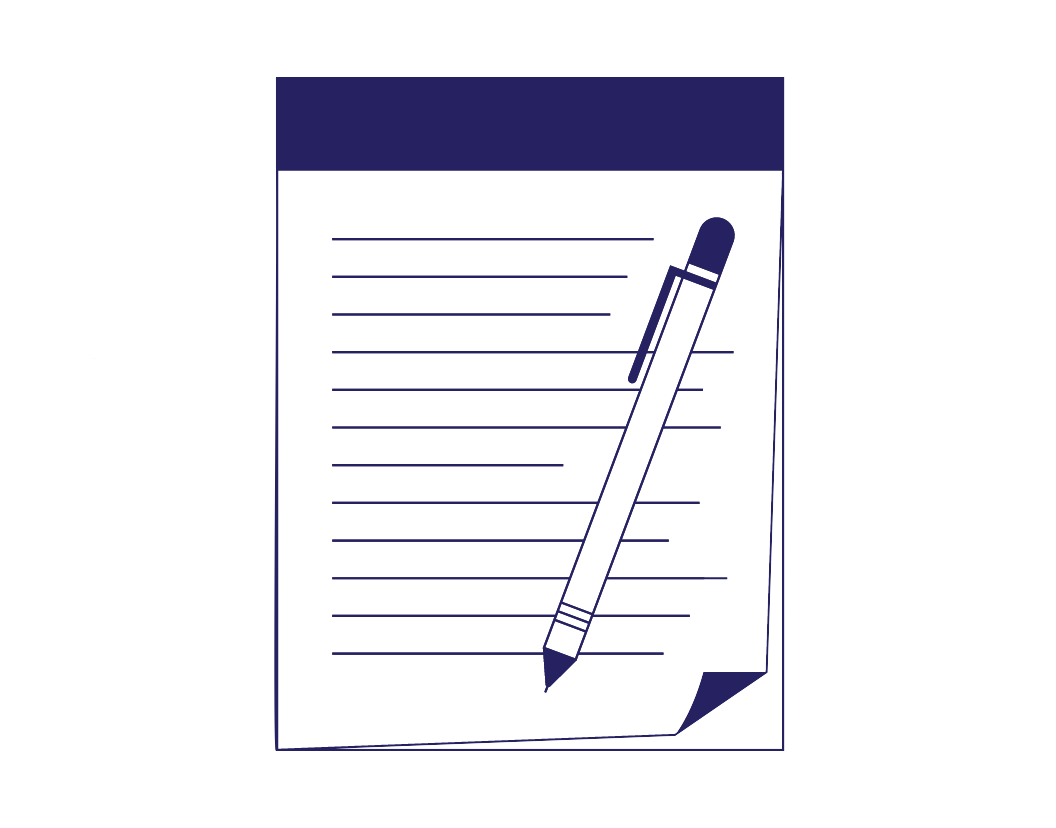 How to Respond to a Complaint (When the Customer Is Wrong!)
Every business professional will agree that dealing with difficult customers isn't fun. No matter how good your customer service skills are, eventually, you'll get an unhappy customer. It's all part of the wonderful world of customer service. Maybe you've received a complaint letter or email from an unhappy customer who is wrong. How do you deal with it? Why should you even deal with it if the customer is wrong?
In this post, we'll show you steps to take, professionally and objectively, to respond to a customer complaint. By the end of the post, you'll understand why customers complain. You'll also be more confident in responding to a customer complaint while maintaining your dignity and integrity.
Why Do Customers Complain?
Before we tackle how to respond to customer complaints, we need to understand why they complain in the first place. It's important to remember that customers are complaining to you, not about you. Customers typically complain for the following reasons:
● The product or service didn't meet their expectations (they didn't get full value for their money).
● The customer had an unpleasant experience with a company representative.
● The customer feels that you've deceived them.
When customers complain, they are seeking compensation from the company. Sometimes you can meet their demands, but other times you will need to go to someone with more authority to resolve the issue.
Should You Respond?
We want to emphasize that you must respond to a customer complaint, even if they are wrong. You need to retain your customers for your business to thrive.
Failing to respond implies they are in the right and gives them an excuse to blacklist your company by spreading the word to friends, family, and colleagues. And let's not forget about the power of social media! This can cause irreparable damage to your company's reputation.
How to Respond to a Complaint
As you'll be responding to the customer in writing, achieving an objective tone is the most important point to remember. You'll want to avoid getting personal or berating the customer, as this will only enrage them further and worsen the situation.
Step 1: Read the Complaint
Before responding, make sure you've read the entire complaint. This way, you'll know why the customer is angry and what they're demanding. We suggest reading it over several times and highlighting essential information. Doing this will allow you to determine the best course of action. If there's any vital information missing, be sure to point this out in your response.
Step 2: Begin With an Apology
An apology to the customer ‒ even when they're wrong ‒ should be the first thing you write. An apology shows that you've read the complaint and understand their point of view. It also demonstrates that you value their complaint and don't want to lose their business (because you don't).
You should always apologize before offering a solution. A customer can't be reasoned with if you haven't shown that you've heard them. Finally, you should avoid using the first person in your response (i.e., "I"). Instead, use the "we" pronoun, as you are representing the entire company.
Example: We are sorry that our services did not meet your expectations.
Notice that the example doesn't use contractions; we recommend that you follow this model. After all, you're writing to a client, not your best friend or partner. But, above all, refrain from telling the customer they're wrong. As we previously mentioned, negative language will only enrage the client further. Dealing with an unhappy customer is like dealing with a ticking time bomb. An apology is the first step to calming the client.
Step 3: Ask Questions and Provide Examples
Now that you've apologized, you should ask questions to dig deeper into the issue. When customers make a written complaint, they often "get things off their chest." However, they may not express the root of the problem in their letter, so you need to gather more information from them. Here are a few suggestions when asking follow-up questions:
● Did our representative guarantee you anything at the time of the sale? If so, what did they guarantee?
● Did you have any questions that our representative did not answer?
● Did any questions arise after the sale?
● When did the issue start after the sale?
● What can we do to make things better? (If the customer has not asked for compensation or made other demands.)
Find this useful?
Subscribe to our newsletter and get writing tips from our editors straight to your inbox.
● Have you had similar issues with our products or services?
It helps to tell the customer a story, with specific examples, in which you resolved a similar situation with another customer. If this is your first customer complaint, try to provide an example of when someone resolved a problem for you when you were the customer.
You can even make up a story if needed; however, provide factual evidence that can be verified. The point is to demonstrate your ability to solve problems. Customers want companies that can solve problems rather than give them.
Step 4: Offer a Solution
If the customer has demanded compensation, and your company is able to fulfill it, then you should provide the compensation. However, if this isn't doable, you must offer a solution. An angry customer won't go away empty-handed.
If your company can't, for whatever reason, meet their demands, you must explain why in detail. Failing to do so will further undermine their confidence and trust in your company. Once you've justified rejecting their demands, you should offer an alternative. We suggest the following formula:
Rejection + Detailed Reason
Here's an example for context:
Unfortunately, we cannot offer you compensation, as this contradicts our company policy. However, we can offer to exchange the product for a similar one at no extra cost. We can also offer you credit for the amount you originally paid, which can be used at any of our stores for future purchases.
Checking that your company can fulfill an alternative solution is always a good idea, but only present a solution that you have been authorized to.
Step 5: Cordial Ending
Now that you've offered a solution, you must end the response positively. First, thank the customer for bringing the issue to your attention. Second, apologize again for the issue as well as any inconvenience caused.
You should also emphasize how you value their business. The customer will feel valued and may recognize that they were wrong. However, don't expect them to admit it. Your overall aim is to ensure customer satisfaction. 
Step 6: Make a Record of the Complaint
It's wise to document both the complaint and response letter. Documented letters can help your company improve on weak areas so that you can avoid future issues. Someone in a higher position in the company, such as a CEO or president, may require the documented letters at a later date.
Step 7: Follow-Up
We recommend following up with the customer to see if the solution satisfies their needs, especially if they don't respond immediately. This extra step can further strengthen the relationship between you and the customer.
Hopefully, the client will accept your offer, but we can't guarantee this. They will appreciate you taking the time to read and respond to their complaint.
While waiting for a response from the client, we suggest making your supervisor aware of the situation. This way, you can collaborate on a course of action if the customer isn't satisfied with your offer.
Conclusion
Responding to a customer complaint won't necessarily solve the problem. It will, however, stop a small problem from escalating. Not responding at all will only spell trouble for the company.
We understand how difficult it is when dealing with customers that are wrong. However, if we can emphasize just one thing, it's that you should never tell a customer they're wrong. Remember to be objective, formal, and empathetic in your response. Finally, remember that the customer is complaining to you, not about you.
We suggest this video on how to respond to an unhappy customer email for visual reference.
How Can I Get Feedback on My Response to a Customer Complaint?
If you are dealing with a complaint that could have a serious impact on your business, we recommend getting help from a professional. Our editing experts at Proofed can check your writing for grammar and punctuation errors and ensure it delivers your message with the perfect tone. Consider submitting a 500-word document for free today!
More Writing Tips?
In today's digital age, engaging and interactive presentations are a great way to capture your...
Trusted by thousands of leading
institutions and businesses