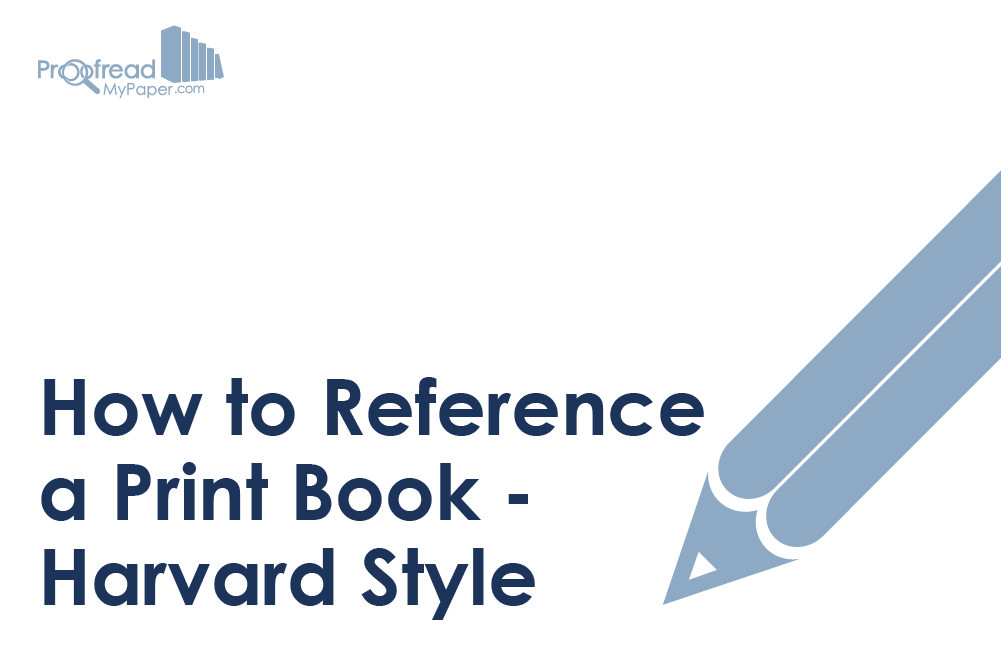 How to Reference a Print Book – Harvard Style
We live in a high-speed digital world, but most colleges still have big buildings full of papery things called "books." These "books" are full of useful information – like an offline version of the internet – that you can use in your work, so it's important to know how to reference them correctly.
Seriously though, as with most referencing systems, print books serve as the "default" for Harvard citations, with other source types (e-books, edited volumes, etc.) essentially variations of this format. Learning how to reference a print book correctly is therefore a great starting point when getting to grips with citations.
Citations: Author Not Named in Text
Harvard referencing uses author–date citations. When citing a source, you should include the author's surname and date of publication in parentheses:
The '80s were a great time for electronic music (Radcliffe, 2012).
With this information, you help your reader to identify your influences and demonstrate your understanding of existing work in the subject area.
Citations: Author Named in Text
When the author is named in the text, you only need to include the year of publication in the accompanying citation. This should come immediately after the author's name:
Radcliffe (2012) claims that electronic music became prominent in the 1980s.
Citations: Page Numbers
As well as the author name and year of publication, Harvard-style citations require page numbers for the relevant section when quoting a text:
According to Radcliffe (2012, p. 64), the 1980s were "a great time for electronic music."
When the author is not named in the text, the citation (including page numbers) comes after the quotation:
Find this useful?
Subscribe to our newsletter and get writing tips from our editors straight to your inbox.
Critics claim that "electronic music became particularly popular in the 1980s" (Radcliffe, 2012, p. 127).
Reference List
As well as in-text citations, the other essential component of Harvard referencing is the reference list. This is a section at the end of your paper where you provide full bibliographic detail for every source cited (listed alphabetically by author surname).
In the case of a print book, the details you need to include are:
Surname, Initial(s). (Year) Title, Place of publication, Publisher.
Note that the title is italicized. For the example citation above, the text would appear in your reference list as:
Radcliffe, M. (2012) Music in the 1980s, New York, PMP Publications.
Furthermore, if the book you've cited is not the first edition, this should be indicated after the title:
Radcliffe, M. (2012) Music in the 1980s, 3rd ed, New York, PMP Publications.
It's vital to include complete and accurate information for all sources cited in your paper, as otherwise your reader may not be able to work out precisely who you're referencing.
More Writing Tips?
When it comes to written content, perfection is the goal. Whether it's a crucial business...
Trusted by thousands of leading
institutions and businesses