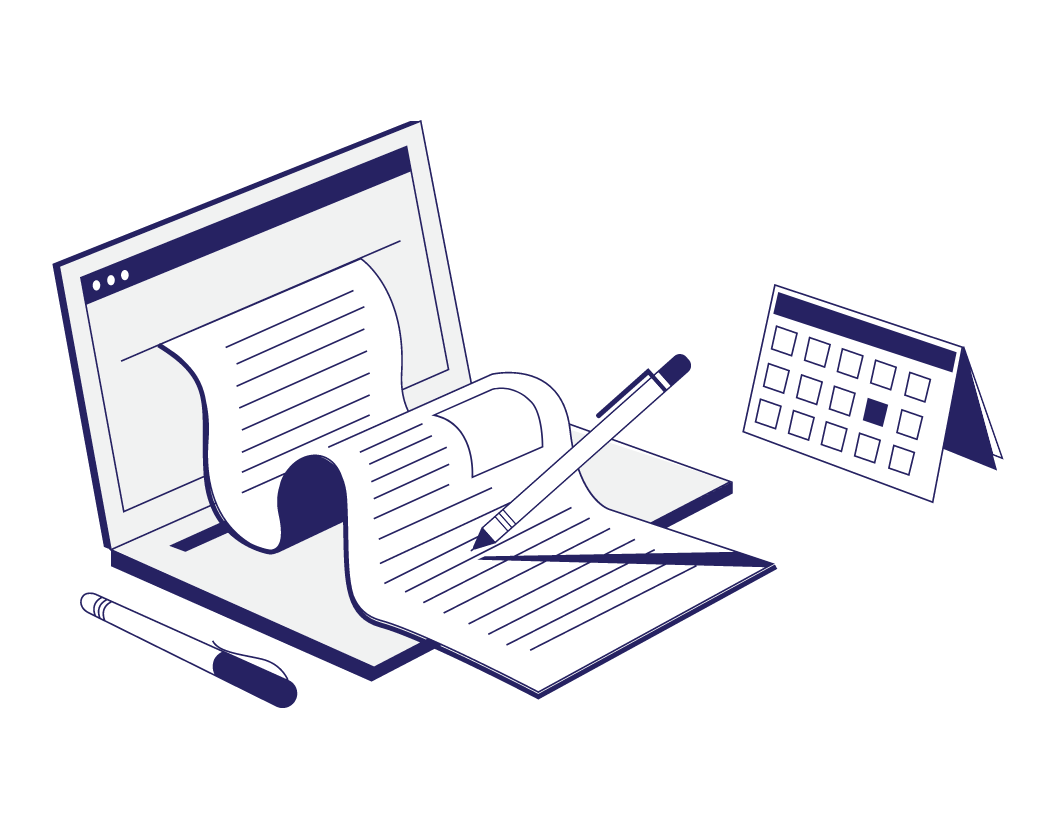 How to Get Quality Feedback on Your Writing
Whether you're a pro with a pen or a newcomer to the writing world, one of the most useful things you can do to improve your work is to get quality feedback. But who can you ask for feedback, and how can you make sure it's actually helpful?
We've got some tips and tricks to help you get the feedback you need to fine-tune your stories, articles, and essays.
When to Ask for Feedback
There's no right or wrong stage in the writing process to ask for feedback. It can be just as useful to hear someone's thoughts on your novel's plot outline as it is to get feedback on your first, third, or even tenth draft.
That being said, you should make sure the draft you send is ready to be read. This means proofreading to catch any obvious typos, grammatical errors, or confusing formatting that may distract from your actual writing.
And if you're looking for feedback on academic work, remember to check your institution's rules on plagiarism first.
Identify Your Feedback Goals
You'll get the most out of any critique you receive if you first identify what it is you want to improve in your writing.
For example, you could ask your critiques to focus on:
● Plot and pacing
● Characters and their relationships
● Structure or argument
● Genre
● General writing style and tone
You can even get more specific than this and ask detailed questions (for example, "Are the section titles short enough?" or "Is the antagonist's backstory too sad?").
Doing so will ensure the feedback you receive will help you achieve your goals.
Getting Feedback from Friends and Family
If you're just beginning your writing career, you might want to ask friends and family members for feedback on your writing, as they'll likely offer you their opinions for free.
However, there are a few drawbacks to getting feedback from friends and family:
Find this useful?
Subscribe to our newsletter and get writing tips from our editors straight to your inbox.
●  They're more likely to give positive feedback that isn't constructive (a simple "I really enjoyed this!" with no further comments, for example). While this can boost your confidence in your writing, it won't help you improve.
● They might lack writing expertise. This means that any feedback they provide is limited by their experience, and they may miss important issues or make poor suggestions.
So, if friends and family members aren't always the best critiques, who should you ask instead? Let's take a look.
Getting Feedback From Other Writers
If you want quality feedback that addresses the strengths and weaknesses of your writing, you should approach your fellow writers.
If you haven't yet networked with other writers, there are several ways to find writers willing to provide feedback:
●  Facebook groups: Some groups focus on a particular genre, like the Fantasy and Science-Fiction Writers group, while others are more general writing feedback communities, such as Writing Bad.
●  Other online writing communities: Many writing communities exist online in other forms, such as websites and forums. Try the Next Big Writer or the site aimed at female writers, She Writes.
●  Critique sites: There are even some sites dedicated to providing free or discounted feedback between writers. Scribophile and Critique Circle, for example, allow users to receive feedback in exchange for critiquing others' writing.
However, while writers will usually have a firm grasp on what makes a good piece of writing, there's a risk that they'll make suggestions based on their own style and preferences.
Getting Feedback From Professionals
There are, of course, professional services available that offer feedback to writers. While you'll have to pay for such services, you can expect any professionals you work with to provide feedback that is clear, constructive, and valuable.
These services can be grouped into various categories, so it's important to know what each one involves and whether it's right for you. The most common services include:
● Developmental editing: This service is usually provided during your first draft. A developmental editor will help you clarify and organize your ideas on the page.
● Manuscript critiquing: In a manuscript critique, an editor will provide feedback on the broad plot and structure of your complete manuscript, as well as identify any particular strengths and weaknesses.
● Copy editing: This is usually the final editing stage before proofreading. During a copy edit, an editor takes a close look at your manuscript with the aim of improving tone, wording, and readability.
Our team of editors and proofreaders offer professional editing services for authors and students. So, if you're a writer looking for quality feedback, submit a free trial document and see what you can achieve with us.
More Writing Tips?
Adjectives are a fundamental part of speech that can make your writing more vivid and...
Trusted by thousands of leading
institutions and businesses