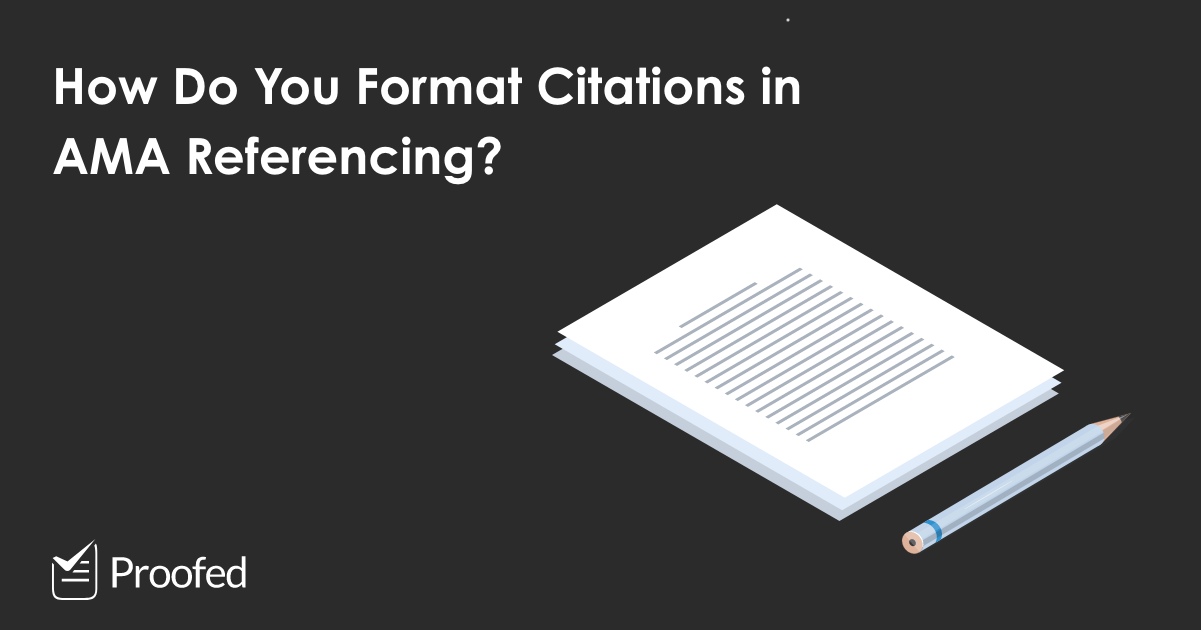 How to Format Citations in AMA Referencing
AMA referencing was designed by the American Medical Association, but it is used by medical schools and publishers all over the world. And if you're writing about medicine, there's a good chance you'll need this system to cite your sources. But how do you format citations in AMA referencing?
In this post, we look at citing and quoting sources using this system.
How to Format Citations in AMA Referencing
AMA is a number–endnote (or Vancouver style) system. This means you cite sources with numbers in the main text of your document, each of which points to an entry in a reference list.
The rules set out for this in the AMA Manual of Style are as follows:
Cite sources with a superscript number at the end of the relevant passage.
Number sources sequentially in the order you first cite them.
Use the same number each time you cite the same source.
For the first source you cite, then, you would write something like this:
Citations are very important in medical writing.1
As above, you should place superscript numbers outside periods and commas. But you would place them inside colons and semicolons:
One method is set out in the AMA Style Manual significantly2; however, this system is just one among many used.
In addition, if you are citing two or more sources in one place, use hyphens to indicate a range of consecutive sources (e.g., 1-3) or commas without spaces to separate non-consecutive numbers (e.g., 7,9,13):
Many people are unsure about how to format citations in AMA referencing.2-4 Nevertheless, it is a fairly simple system.1,3,7
Find this useful?
Subscribe to our newsletter and get writing tips from our editors straight to your inbox.
Each of the numbers would then point to a source in the reference list.
How to Quote Sources in AMA Referencing
If you quote a source in AMA referencing, or want to refer to a specific part of a text, you need to provide a pinpoint citation. You do this by adding the relevant page number(s) in brackets:
AMA referencing uses "superscript numbers in citations." 5(p201)
Here, for instance, the citation shows that we're citing page 201 of the fifth source in the reference list. For a range of pages in an AMA citation, use "pp" instead of "p" and a hyphen to join the first and last page:
Some people are inclined toward "quoting large amounts." 3(pp14-15)
And if you need to cite non-consecutive pages in a source, use a comma in place of the hyphen. For example:
Non-consecutive citations are rare but possible.1(pp14,22)
Hopefully, this has answered most of your questions about how to format citations in AMA referencing. If not, let us know in the comments and we'll do our best to help! And if you'd like an expert academic proofreader to check your writing, we have editors available 24/7.
More Writing Tips?
In today's digital age, engaging and interactive presentations are a great way to capture your...
Trusted by thousands of leading
institutions and businesses