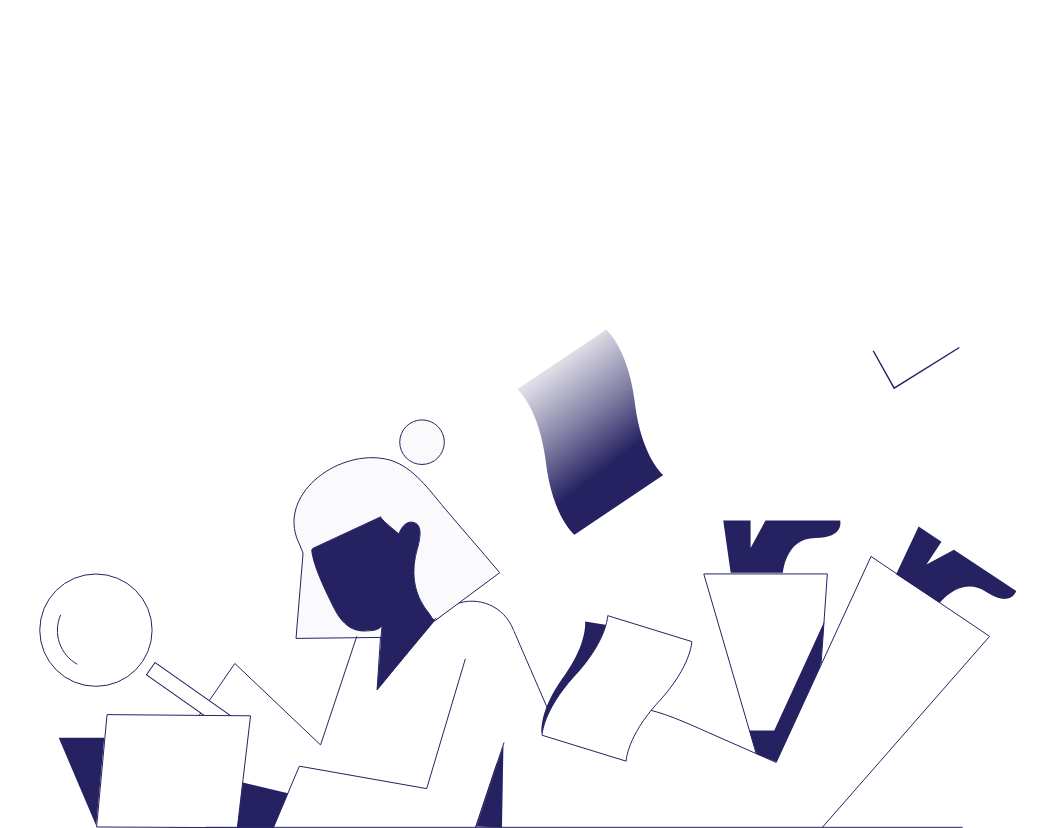 How to Create a Research Timeline for Your Thesis
Beginning a dissertation can feel both thrilling and overwhelming. One of the best things you can do to prepare for the exciting journey of doing a dissertation is to design a comprehensive timeline as your guide. Here we will take you step by step through creating your thesis timeline and provide some example templates, so you'll be well-prepared to begin your dissertation work.
Reasons for Creating a Timeline
There are many benefits to crafting a detailed dissertation timeline. In addition to helping with time management and meeting crucial deadlines, your timeline will also help you stay motivated by reviewing the tasks you have completed as you progress. A thorough timeline will be valuable during your dissertation proposal and useful if you are applying for grants or other additional funding.
Ste0ps for Creating a Timeline for Your Thesis:
Research and record all requirements and deadlines.
Before you write out your timeline, ensure you know all of your program's requirements and deadlines. Academic institutions often require you to complete your dissertation within a specified timeframe.
There are likely several recommended or mandatory deadlines for approval of certain items by your adviser (and possibly the rest of your committee members). Gather all these dates beforehand so you can allot an appropriate amount of time to meet your deadlines.
It will be beneficial to meet with your adviser to understand when you are expected to complete the major phases of your dissertation work and to confirm that there aren't any other requirements or deadlines that you may not be aware of.
List all of your tasks and bundle them into phases.
Now that you've assembled your dates, working backward from your deadlines is a good rule of thumb. List all of the required tasks that must be completed to meet each milestone, from coming up with your research questions to writing each chapter of your dissertation.
Even though your list will be unique to your research project, it can help to refer to a thesis checklist. It's also helpful to assemble tasks into different phases (e.g., dissertation proposal, research recruitment). Grouping tasks into phases gives anyone looking at your timeline a quick overview of your research plan.
Organize your tasks into a schedule and assign task deadlines.
Now it's time to build your timeline. There are many different free templates available online, from straightforward lists of deliverables to colorful options with room for notes and customization.
Find this useful?
Subscribe to our newsletter and get writing tips from our editors straight to your inbox.
A popular organizational approach for thesis timelines is a Gantt chart, which is a type of bar chart often used in project management in which the length of the bar corresponds to the time the task will take. The best choice for you will depend on the specifics of your research study and personal preferences. Whichever option you select, make sure you can easily edit and revise it as need be.
Sanity-Saving Tips:
● Pay attention to your work style. Some people are more productive when writing in short bursts, while others write better after taking time to get into the zone. Some people choose to start writing parts of their thesis while still conducting research, while others prefer to focus on one phase at a time. Set yourself up for success by reflecting on what type of schedule will help you create the best quality work.
● Schedule breaks. Almost everyone will work better after a well-deserved break. Make sure to schedule regular breaks into your timeline, as well as provide enough time to sleep, eat well, and do anything else you need to do to safeguard your well-being.
● Always have a plan B. Your dissertation is an extensive endeavor with many moving parts. It's impossible to anticipate and plan for every conceivable event, but it's helpful to expect something may occur that will cause a deviation from your original timeline. Perhaps study recruitment takes longer than you expected, or one of your committee members gets sick and you have to postpone your dissertation proposal. After you draft your timeline, check that it is not so strict that any disruption will cause a total derailment of your plan. Aim to strike a balance between goals that will inspire you to progress steadfastly and have some leeway in your timeline for the inevitable curveball that life will throw at you somewhere along the way.
Conclusion
Following these three steps will help you draft a timeline to steer the course of your dissertation work: research and record all requirements and deadlines; work backward from your dissertation deadline and assemble your task lists; and organize your tasks into a timeline.
Don't forget to include ample time for editing and proofreading your dissertation. And if you are interested in any help from us, you can try a sample of our services for free. Best of luck in writing your dissertation!
More Writing Tips?
Understanding the role of words in language is fundamental to effective communication. Pronouns are a...
Trusted by thousands of leading
institutions and businesses