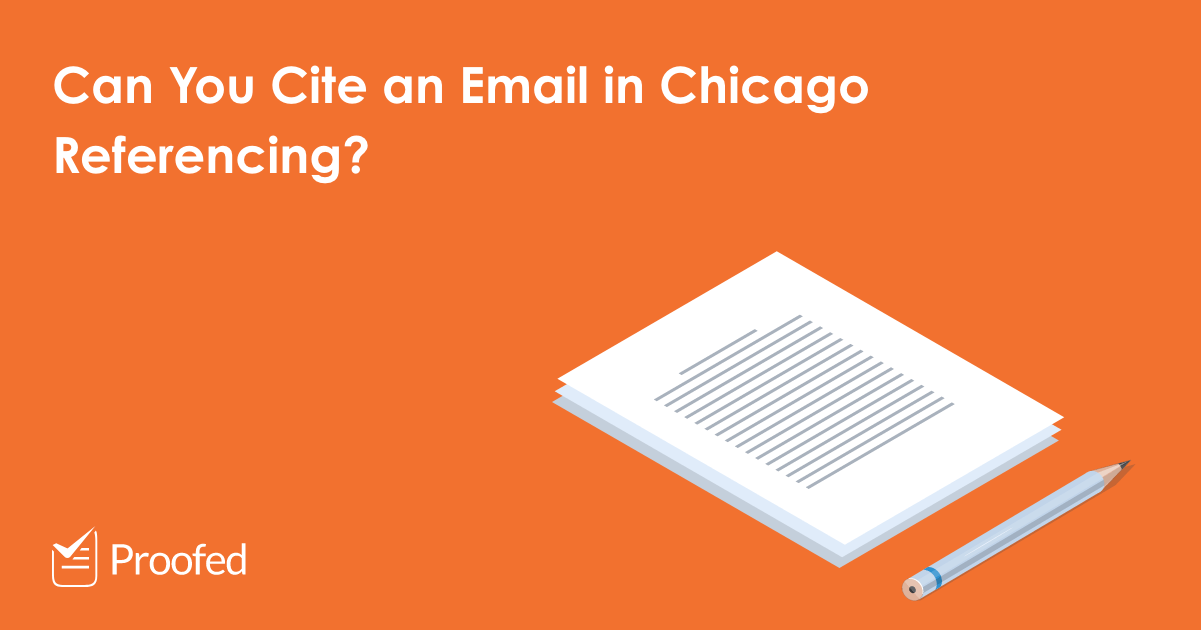 How to Cite Personal Communications in Chicago Referencing
Letters and emails can be valuable sources of information when writing an essay, but they're not published sources. So, how do you cite personal communications in an essay? And should they appear in the reference list? In this post, we look at how this works in Chicago referencing.
When to Cite Personal Communications
Personal communications include a range of things, such as:
Personal letters, emails, or text messages
Phone or face-to-face conversations
Memos and other internal communications
Private messages on social media
These are not common sources in academic writing, but you can cite them if required (e.g., if you contact an expert in your field with a question and want to cite their answer). However, the rules for citing personal communications are a little different than for published sources. The exact format will also depend on the version of Chicago referencing you're using.
Citing Personal Communications with Footnote Referencing
In Chicago note and bibliography referencing, the standard format for citing personal communications in a footnote is:
n. Name of Author, medium of message, date of communication.
For example, we could cite an email as follows:
1. John Smith, email to author, December 18, 2019.
Find this useful?
Subscribe to our newsletter and get writing tips from our editors straight to your inbox.
Here, we show that the source is a piece of personal correspondence with the phrase "email to author." The key is adapting this to match the medium of the message (e.g., a traditional letter would be noted as "letter to author," or a phone interview would be "telephone conversation with author").
Personal Communications in Author–Date Referencing
The format for citing personal communications in Chicago author–date referencing is similar to the one shown above for footnote citations. The only difference is that you place the citation in brackets within the main text rather than in a footnote at the bottom of the page. For example:
The head of the company has denied the allegations and any knowledge of wrongdoing (John Smith, Twitter direct message to author, January 15, 2020).
As with footnote citations, the medium should reflect the type of communication used (e.g., email, letter, phone call, social media).
Personal Correspondence in the Reference List
Since personal communications are – by definition – not publicly available, you do not usually need to include them in the reference list or bibliography at the end of your document. However, some universities prefer you to include all sources in your reference list, including personal correspondence, so you may want to check this with your lecturer or supervisor.
And if you'd like an expert to check the referencing in your work is clear and consistent, why not submit a document for proofreading today?
More Writing Tips?
For many students and their families, autumn officially starts once school is back in session....
Trusted by thousands of leading
institutions and businesses