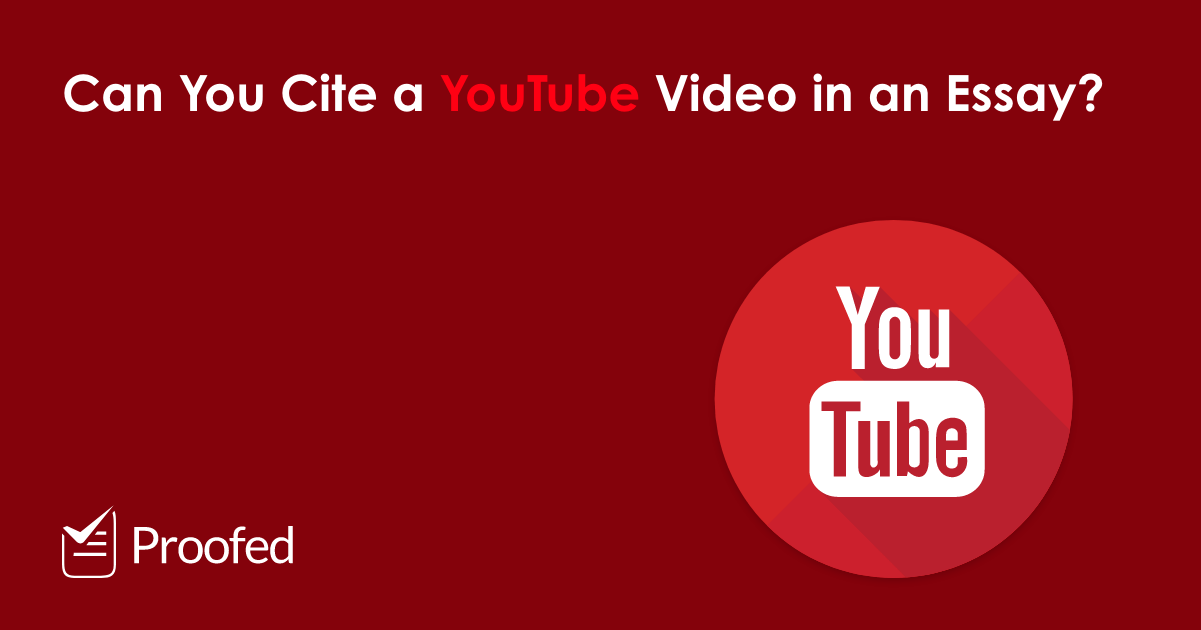 How to Cite a YouTube Video in Harvard Referencing
YouTube isn't just for makeup tutorials and travel vlogs. Sometimes, you may come across something you want to cite in an essay. In this post, then, we're looking at how to cite a YouTube video in Harvard referencing, including both in-text citations and the entry in the reference list.
Citing a YouTube Video in Harvard Referencing
Generally, YouTube videos are not the most academic sources, so you may be better off looking for a book or journal article that covers similar information. However, if you're confident that the video is suitably rigorous to use in your writing, you'll need to cite it like any other source.
The process for this is a little different for a YouTube video, since you do not need an author's surname in the citation. Instead, you should cite the title and the year it was uploaded. For example:
The presence of the word "male" in "female" is actually a coincidence (Words That Seem Related, But Aren't, 2016).
Here, for instance, the title of the video is Words That Seem Related, But Aren't. Between this and the year of publication, the reader will be able to find the full source information in the reference list.
Furthermore, if you need to quote a YouTube video directly, you won't be able to cite any page numbers. But you can provide a timestamp for the part of the video you're quoting, such as in the following:
According to Arika Okrent in Words That Seem Related, But Aren't (2016, 00:00:20), "The eventual overlap in pronunciation was accidental."
This shows that the quote is taken from twenty seconds into the video. The reader would then be able to look up the video and skip to the cited section.
Find this useful?
Subscribe to our newsletter and get writing tips from our editors straight to your inbox.
Online Videos in a Harvard Reference List
Any YouTube video cited in your work should be added to the reference list at the end of the document. The format for a YouTube video here is:
Title of Video (date uploaded) YouTube video, added by Username of uploader [Online]. Available at URL [Accessed date].
For the video cited above, then, the full reference would be:
Words That Seem Related, But Aren't (2016) YouTube video, added by Arika Okrent [Online]. Available at https://www.youtube.com/watch?v=_f_3PNlkaKs [Accessed 8 November 2016].
The key is providing enough information for readers to find the video.
A Quick Note on Harvard Referencing
"Harvard referencing" is actually a generic term for parenthetical author–date referencing. As such, different universities often have in-house versions of Harvard referencing. And while different versions of this referencing style have much in common, they can also vary in some respects.
As a result, you should always check your style guide for advice if you've been asked to use Harvard referencing in a document. And if you need any help checking that your referencing is clear and consistent, don't forget to submit your documents to our academic proofreading service.
More Writing Tips?
Whether you've heard of superlatives or not, you probably use them all the time without...
Trusted by thousands of leading
institutions and businesses