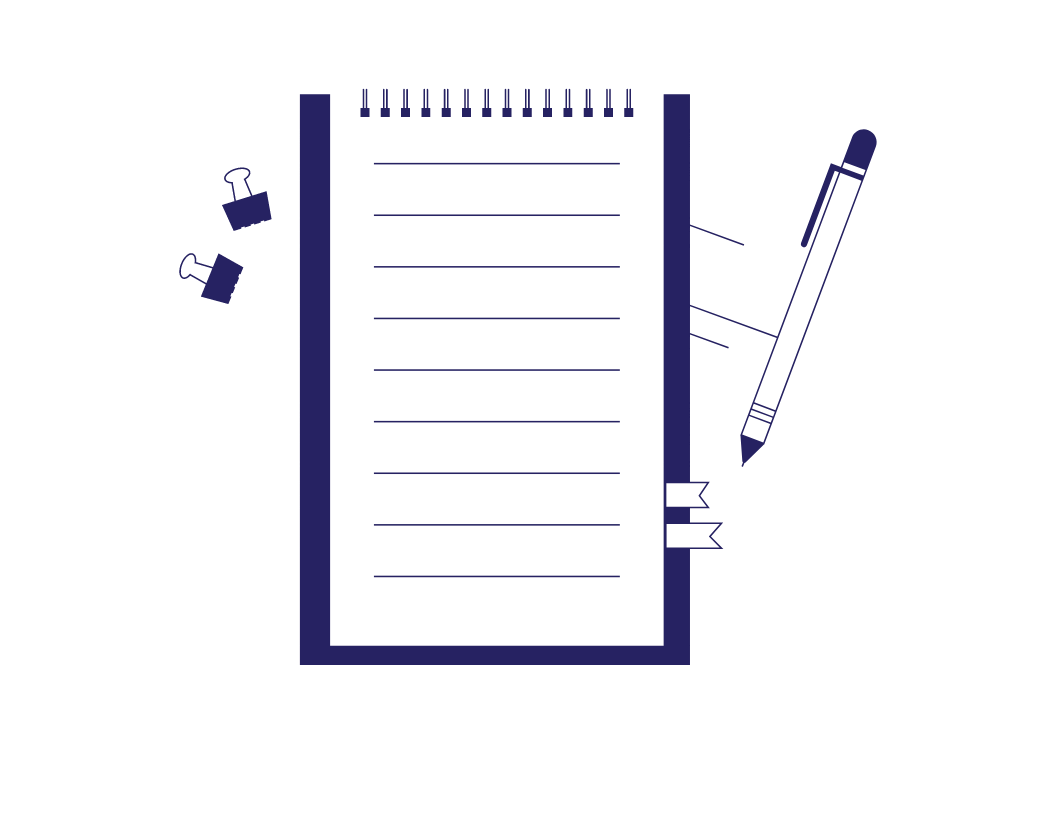 How to Cite a Radio Broadcast in Chicago Author–Date Referencing
When writing an academic paper, you may want to cite something you heard on the radio. But how does this compare to citing a book? In this post, we explain how to cite a radio broadcast in Chicago author–date referencing.
Citing a Radio Broadcast in Chicago Referencing
In Chicago author–date referencing, you usually give an author's last name and a year of publication in in-text citations. However, a radio program doesn't have an author as such. Instead, the name you use to cite a radio broadcast will refer to the creator or contributor involved in the program who is most relevant to your writing.
Usually, it will be the last name of the presenter, writer, or producer. It all depends on which creator or contributor is most pertinent to your work or argument. For example, if we were to cite a radio documentary presented by Ian Hislop, we might choose to cite his last name and the year of broadcast:
Much of the story told is based on records from the Venerable Bede (Hislop, 2021).
But you can cite other contributors if relevant. For an interview, for example, you would usually cite the interviewee's last name, not the interviewer's last name. And if you were quoting the interview directly, you may need to include a timestamp to indicate where the quote occurs in the broadcast. For example:
In the interview, Sharma (2021, 00:23:18) says, "algorithms are starting to be used in the criminal justice system" as well as in many other areas of daily life.
Here, we're quoting something Kriti Sharma says in an interview, so we cite his last name as the contributor most pertinent to what we are saying in the text. And since we're quoting a line from 23 minutes and 18 seconds into the broadcast, we include a timestamp in the citation (like we would with page numbers for a book).
Radio Broadcasts in a Chicago Reference List
In the reference list at the end of your document, you will need to give full details of every source cited in the main text. For a radio program, the format is:
Find this useful?
Subscribe to our newsletter and get writing tips from our editors straight to your inbox.
Surname, First Name, role. Year. "Title of Broadcast." Name of Series. Date and station of first airing. URL (if accessible online).
The key point here is that the surname listed at the start of the reference list entry should match the name used in citations. This ensures that readers can find the relevant entry in the reference list based on the information in the citation.
For instance, references for the above examples would look like this:
Hislop, Ian, presenter. 2021. "Northumbria – The Great Divide." This Union: The Ghost Kingdoms of England. Aired August 9, 2021, on BBC Radio 4. https://www.bbc.co.uk/programmes/m000ykph.
Sharma, Kriti, interviewee. 2021. "Tech for Good: Marcus Smith speaks to Kriti Sharma." One to One. Aired May 11, 2021, on BBC Radio 4. https://www.bbc.co.uk/programmes/m000vwqk.
Note, too, that the second and subsequent lines for entries in a Chicago reference list entry require a half-inch (1.27cm) hanging indent.
Expert Chicago Referencing Proofreading
So, are you ready to cite a radio broadcast in Chicago author–date referencing in your next essay? If you'd like an expert to check your referencing, regardless of which style guide you are following, we have editors available 24/7.
More Writing Tips?
Among and between are both prepositions used to describe how objects, people, or things relate...
Trusted by thousands of leading
institutions and businesses