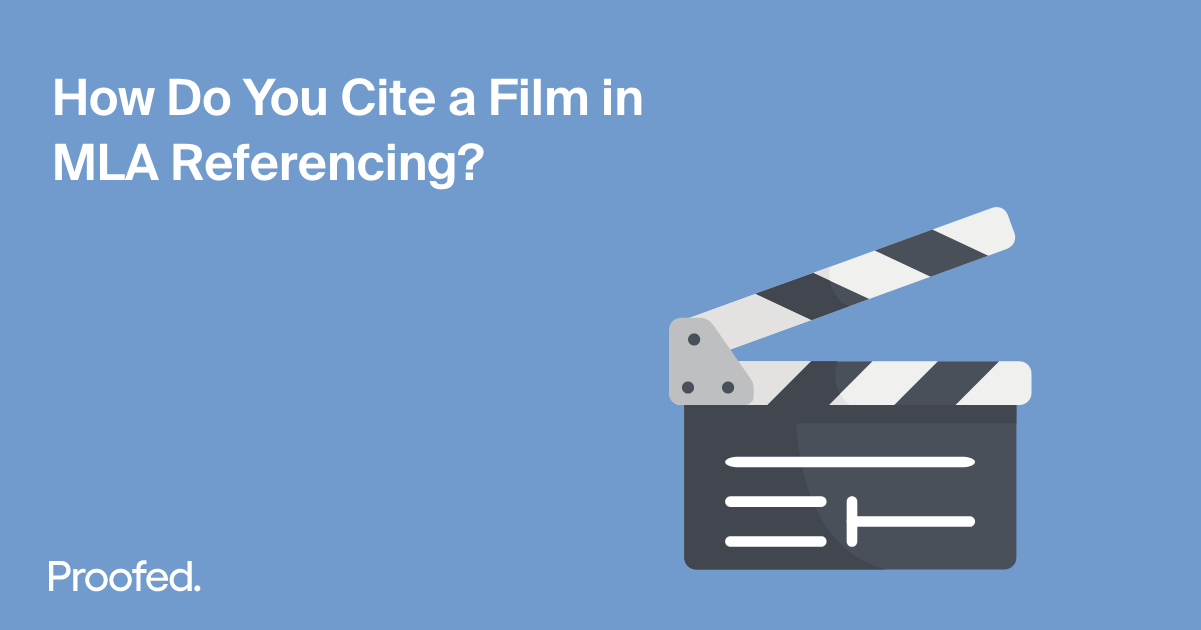 How to Cite a Film or Documentary in MLA Referencing
If you're writing an essay, you may need to cite a film or documentary. But how does this work in MLA style? In this post, we'll show you how to format both in-text citations and the Works Cited list entry for a film.
How to Cite a Film in MLA Referencing
When citing a film or documentary as a whole in MLA style, simply cite its title. This can be either in the text or in parentheses. For instance:
Another crime film, Goodfellas, depicts the making of a mafia boss.
The film depicts the making of a mafia boss (Goodfellas).
However, if you're focusing on a particular contributor to the film, such as the director or an actor, you should cite the surname of that contributor:
Scorsese's direction is notably dynamic.
The film is directed with great dynamism (Scorsese).
In addition, if you are referring to a particular scene, you may want to include a time stamp with the timing or range of times for the scene cited:
The scene in this version of the film shows us the brutality of mafia life, but arguably risks glamorizing it (Goodfellas 00:58:06-01:08:21).
Here, for instance, the time stamp shows us that the citation is for a scene that lasts from 58 minutes and 6 seconds to 1 hour, 8 minutes and 21 seconds into the film. The reader will then know exactly where to look for it.
Find this useful?
Subscribe to our newsletter and get writing tips from our editors straight to your inbox.
Films in an MLA Works Cited List
The entry for a film in an MLA Works Cited list should include all the information required for readers to find the version cited. When citing the film as a whole, this will usually include the following core elements:
Title. Contribution by Main Contributor's Name (usually the director or creator), other contributors (if relevant to your discussion), version (if more than one version is available), publisher, year.
You won't always need to include all this information (e.g., if there is only one version of a film available, you can ignore the 'version' section), but make sure to include as much detail as needed to identify the exact source.
In practice, for instance, we could reference Goodfellas as follows:
Goodfellas. Directed by Martin Scorsese, performance by Paul Sorvino, Warner Bros., 1990.
If you have cited the name of a contributor – rather than the film title – in your essay, start the entry with the surname of that contributor:
Scorsese, Martin, director. Goodfellas. Performance by Paul Sorvino, Warner Bros., 1990.
This ensures that readers can match the citations to the full reference.
Expert MLA Proofreading
We hope this explains how to cite a film or documentary in MLA style! If you'd like an expert to make sure your MLA referencing is clear, consistent and error free, though, why not upload a document for proofreading today?
More Writing Tips?
For many students and their families, autumn officially starts once school is back in session....
Trusted by thousands of leading
institutions and businesses