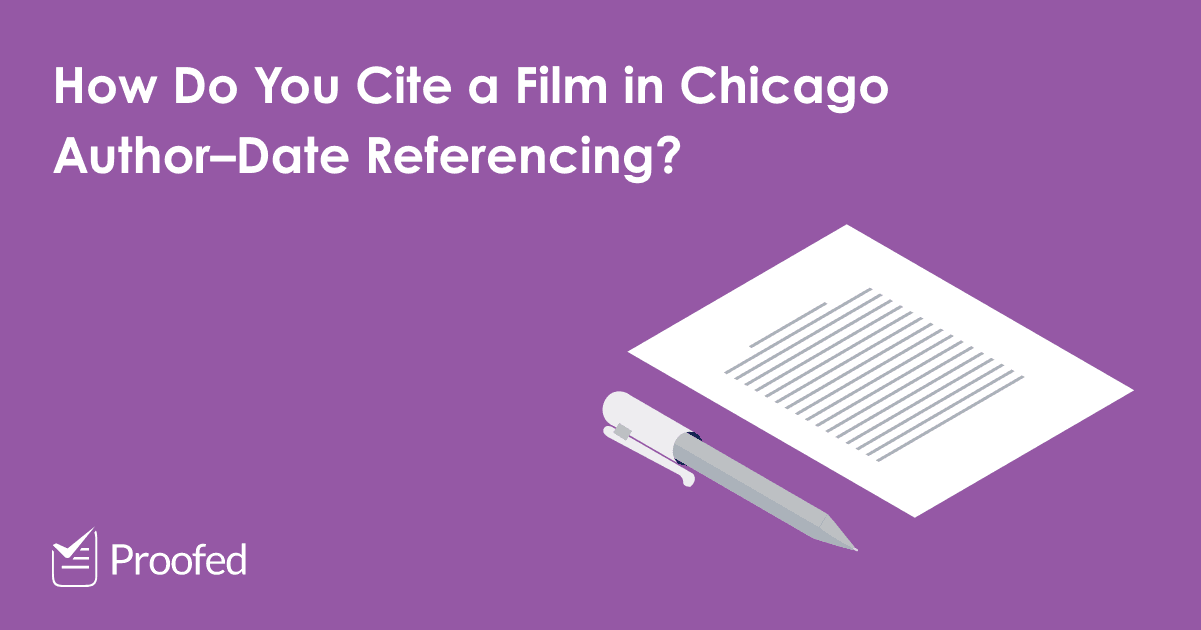 How to Cite a Film in Chicago Author–Date Referencing
Need to cite a film in an essay? If so, you'll want to do it right. And in this guide, we explain how to cite a film using the Chicago author–date system, including the in-text citations and the reference list entry.
In-Text Citations for a Film in Chicago Referencing
To cite a film in Chicago author–date referencing, you'll need to give the director's surname and the year of release in brackets:
Tom Hanks also stars in Forrest Gump (Zemeckis 1994).
If you're citing a direct quote or a specific moment from a film, moreover, you'll need to pinpoint it. The best way to do this is to provide a time stamp for the moment cited in hours, minutes, and seconds:
Bale's character warns Jackman to "be very careful" (Nolan 2006, 01:05:54).
Here, for instance, we're quoting a line from 1 hour, 5 minutes, and 54 seconds into the film. The reader will then be able to find the exact part of the source cited if they want to check it.
As with any source, you'll also need to add a reference list entry with full source information. We'll look at how this works next.
Find this useful?
Subscribe to our newsletter and get writing tips from our editors straight to your inbox.
Films in a Chicago Reference List
If you cite a film, the format to use in a Chicago author–date reference list is:
Director Surname, First Name, dir. Release year. Film Title. Distributor details, year of edition cited. Format/URL.
The URL here is only required for films accessed online. Otherwise, include the format instead (e.g., DVD, Blu-ray). For example:
Shankman, Adam, dir. 2007. Hairspray. New York City, NY: New Line Cinema. https://www.amazon.com/gp/video/detail/B01DDOQA44/.
Stiller, Ben, dir. 2001. Zoolander. Hollywood, CA: Paramount Pictures, 2006. DVD.
We hope this has helped you with citing a film in your work! But if you'd like any extra assistance making sure your work is correctly referenced and error free, our team of proofreading experts is always available!
More Writing Tips?
Among and between are both prepositions used to describe how objects, people, or things relate...
Trusted by thousands of leading
institutions and businesses