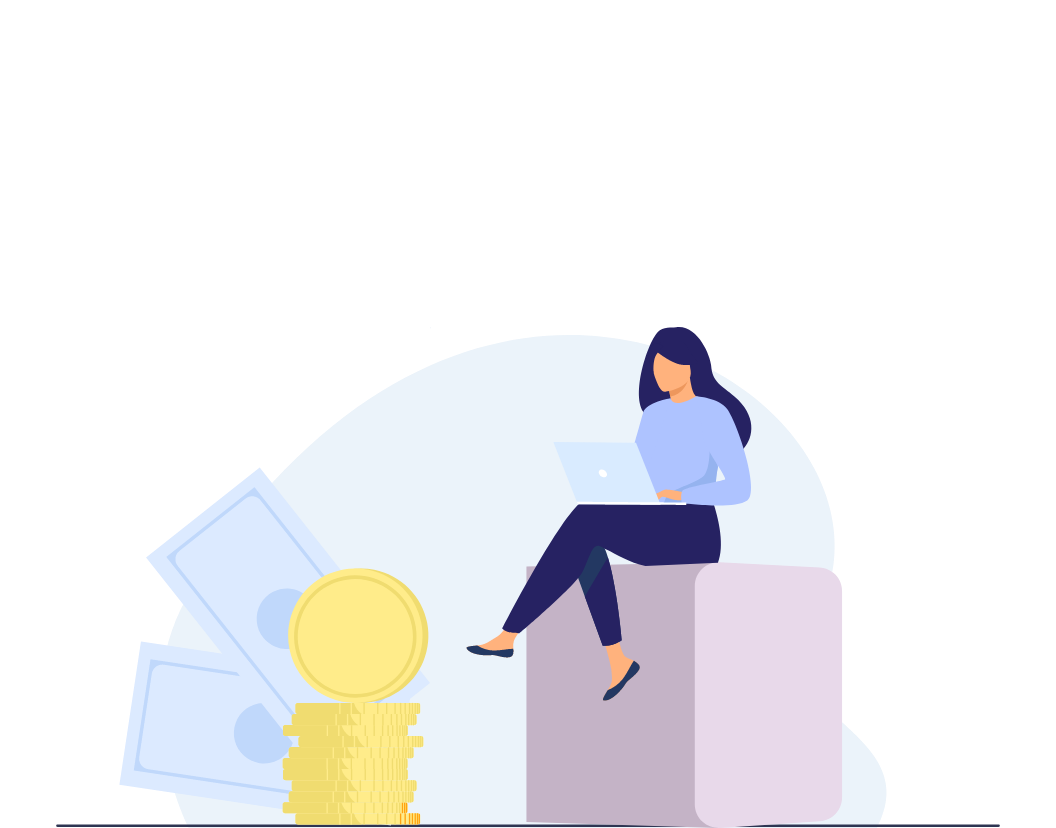 How to Apply for Student Financial Aid in the UK (2023)
Moving on to higher education is a big step, and it's also an expensive one. Possibly for the first time, you'll have to pay tuition fees and for your own accommodation and living expenses.
Many families aren't able to afford these costs without some help. Fortunately, in the UK, financial aid is available for students, so let's look at the options and how you can apply for them.
Types of Student Financial Aid in the UK

Student Loans
The government pays these, which can cover both tuition fees and maintenance. The university or college where you're studying will receive tuition fees directly. You'll receive loans for maintenance, typically in termly installments. The important thing to remember is that this is a loan that you'll have to pay back, whether you've received it directly or your university or college has.
Grants and Bursaries
Some universities and colleges in the UK offer grants and bursaries to help students with their living costs or for specific purposes (e.g., studying abroad). These are one-off payments you receive directly from your university or college or from charities or trusts. Crucially, grants and bursaries do not have to be repaid.
Scholarships
Like grants and bursaries, scholarships may include help toward living expenses, but they may also cover tuition fees. The university, college, or local employers or organizations that are keen to support young talent typically pay these. Although there may be a one-off payment for living expenses, a scholarship could also provide you with annual or termly maintenance payments. As with grants and bursaries, you do not have to repay the money you receive.
Disabled Students' Allowance
The government also funds this type of help, which is different because it's specifically intended to help pay for equipment or additional support you may need for your studies due to your disability. It also differs from student loans in that you do not have to pay this back.
Eligibility
Now that we've had a look at the type of financial aid you can get for your studies, let's see what you might need to show to get that help.
Student Loans
The UK government's website sets out the eligibility criteria in detail, but essentially, you can apply if:
· You're a UK or Irish citizen or have settled status in the UK (there are several additional categories – the full list can be found here).
· You're studying an officially recognized course at a UK university or college (e.g., a first degree or a Higher National Diploma).
· This is your first higher education qualification.
· Your household income is below a certain amount (to receive a loan to cover maintenance – it won't affect your ability to apply for a loan to cover the full tuition fees).
Grants and Bursaries
Because a university, college, charity, or trust funds these, eligibility will vary depending on the institution and the type of support it's offering. In general, however, the requirements are:
· You must be studying an eligible course at the institution.
· Your household income must be below a certain threshold.
· You have other personal circumstances requiring support, such as a disability.
It's always worth thoroughly investigating what may be available because some pretty random grants and bursaries are available. For example, if your surname is Graham and you're going to study in Glasgow, the Graham Trust Bursary Scheme could be for you!
Scholarships
Like with grants and bursaries, the criteria for scholarships will vary depending on the organization offering the funding. In general, the requirements are likely to be similar to those of a grant or bursary, but institutions aim scholarships more particularly at those with particular talents, so you may also be able to apply based upon:
· Your level of academic, musical, or sporting achievement.
· Your connection with a local business or organization that is keen to employ you after you complete your studies.
Disabled Students' Allowance
Although the title of this type of help may seem self-explanatory, it's important to remember that its purpose is to fund the specialist support or equipment you may need to be able to study your chosen course – and you don't have to repay the allowance. The requirements, therefore, are:
· You must have a physical disability, mental health condition, specific learning difficulty, or long-term health condition.
· You must qualify for more than just the tuition fees element of the student loan.
· You must not be receiving equivalent support from another source (e.g., a bursary).
In all cases, it's important to note that the eligibility criteria for student financial aid in the UK can be complex and will vary depending on your specific circumstances. You can find more detailed information about eligibility requirements on the government's Student Finance page or by contacting your institution's student finance office.
How to Apply
The application process for student financial aid in the UK depends on the type of support you're seeking, but you'll find some general steps to follow below.
1. Gather Your Documents
Before you begin your application, make sure you have all the necessary documents and information you'll need, such as:
Find this useful?
Subscribe to our newsletter and get writing tips from our editors straight to your inbox.
· Proof of your identity and nationality, citizenship, or settled status
· Details about your household income
· Details about any other support you're receiving
· Supporting evidence for any relevant health condition
· Details about your university or college
· Details about your course
· A working email address (if you're applying online)
· A bank account in your own name (so that you can receive a maintenance loan or grant)
2. Complete the Application Form
For most types of financial aid, you can apply online.
For assistance from the government, the process will depend on which part of the UK you're from. Student Finance England, Wales, or Northern Ireland or Student Awards Agency Scotland administers the awards, all of which will require you to create an account with them before you complete the form.
If you're unable to apply online, it's still possible to apply by post, but you'll need to allow extra time for the delivery of your form.
In all cases, make sure you provide accurate information, answer all the questions, and check your application before you send it.
3. Submit Any Additional Documentation
Depending on the type of financial aid for which you're applying, you may need to submit additional documentation, such as proof of identity, proof of income, or a letter from a healthcare professional.
If you're applying online, you may be able to upload your supporting documents, but if that's not possible, make sure you post them promptly to avoid delays in your application – and send them securely to ensure you get your original documents back.
4. Wait for a Decision
Once you've submitted your application and any additional documentation, you'll need to wait for a decision, which can take several weeks, so be patient. And because the process can take a long time, don't apply at the last minute!
Application Deadlines
The deadlines for student financial aid in the UK can vary depending on the type of support you're seeking and your individual circumstances. Some general deadlines to keep in mind are as follows.
Student Loans
The deadline for new students to apply for student loans is generally nine months after the start of the course. However, we recommend that you apply as early as possible to ensure your funding is in place before your course starts. And remember, you don't have to wait for a confirmed place before you apply.
Grants, Bursaries, and Scholarships
The deadline for applying for grants, bursaries, and scholarships will vary depending on the institution and type of support being offered. Check with the organization providing the support for specific deadlines.
Disabled Students' Allowance
Although you can apply for this at the same time that you apply for your student loan if you're eligible at that stage, this type of funding has no application deadline. Indeed, your need for it may arise during your course. As with other types of financial assistance, you should apply as early as possible to ensure that it's available to you when you need it.
Conclusion
To apply for financial help with your higher education, remember these steps:
1. Research your options.
2. Collect your supporting information and documents.
3. Check your application before submitting it.
4. Apply in good time.
And then enjoy your studies! Check out our blog for writing tips or try our student proofreading services. Our expert proofreaders are available 24/7, and you can try the service for free.
More Writing Tips?
In today's digital age, engaging and interactive presentations are a great way to capture your...
Trusted by thousands of leading
institutions and businesses