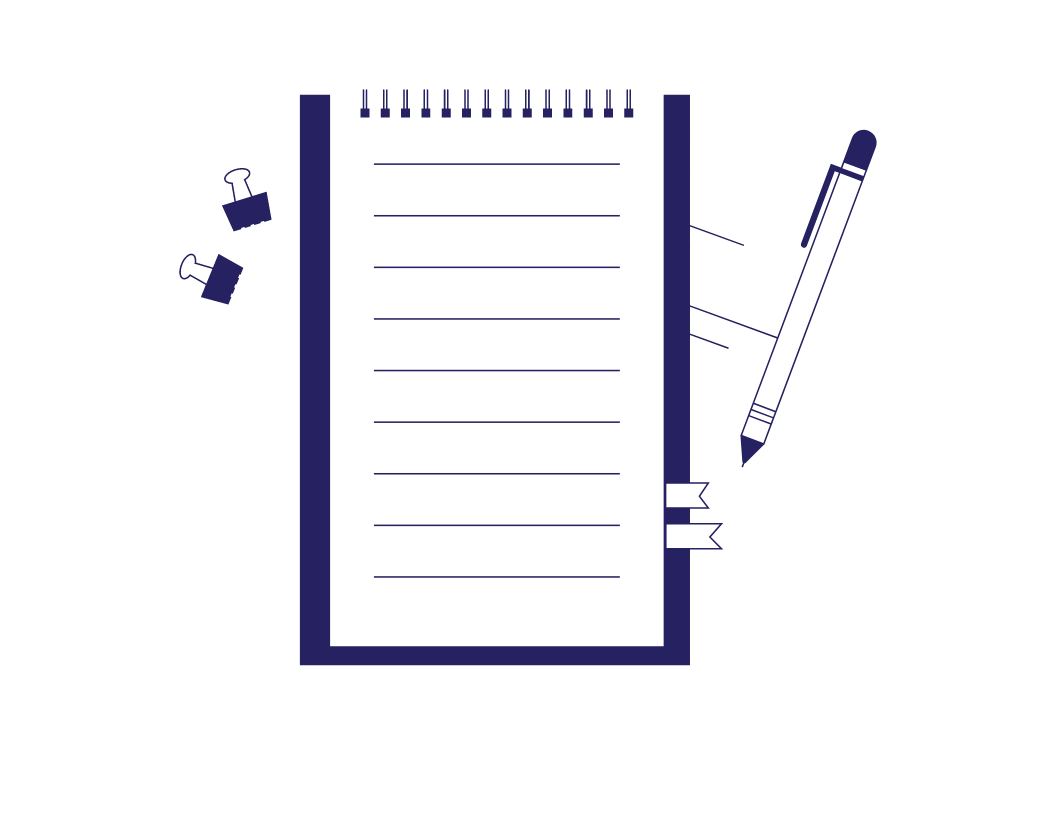 How Many Paragraphs Should an Essay Have?
You have an essay to write. You've researched the topic and crafted a strong thesis statement. Now it's time to open the laptop and start tapping away on the keyboard. You know the required word count, but you're unsure of one thing: How many paragraphs should you have in the essay? Gee, it would've been nice if your professor had specified that, huh?
No worries, friend, because in this post, we'll provide a guide to how many paragraphs an essay should have. Generally, the number of paragraphs will depend on how many words and how many supporting details you need (more on that later). We'll also explore the concept of paragraphs if you're wondering what they're all about. And remember, paragraphs serve a purpose. You can't submit an essay without using them!
What Is a Paragraph?
You likely know what a paragraph is, but can you define it properly in plain English? Don't feel bad if that question made you shake your head. Off the top of our heads, many of us can't explain what a paragraph is.
A paragraph comprises at least five sentences about a particular topic. A paragraph must begin with a well-crafted topic sentence, which is then followed by ideas that support that sentence. To move the essay forward, the paragraph should flow well, and the sentences should be relevant.
Why Are Paragraphs Important?
Paragraphs expand on points you make about a topic, painting a vivid picture for the reader. Paragraphs break down information into chunks, which are easier to read than one giant, uninterrupted body of text. If your essay doesn't use paragraphs, it likely won't earn a good grade!
How Many Paragraphs Are in an Essay?
As mentioned, the number of paragraphs will depend on the word count and the quantity of supporting ideas required. However, if you have to write at least 1,000 words, you should aim for at least five paragraphs. Every essay should have an introduction and a conclusion. The reader needs to get a basic introduction to the topic and understand your thesis statement. They must also see key takeaway points at the end of the essay.
As a rule, a five-paragraph essay would look like this:
Introduction (with thesis statement)
Main idea 1 (with supporting details)
Main idea 2 (with supporting details)
Main idea 3 (with supporting details)
Conclusion
Your supporting details should include material (such as quotations or facts) from credible sources when writing the main idea paragraphs.
If you think your essay could benefit from having more than five paragraphs, add them! Just make sure they're relevant to the topic.
Professors don't care so much about the number of paragraphs; they want you to satisfy the minimum word requirement. Assignment rubrics rarely state the number of required paragraphs. It will be up to you to decide how many to write, and we urge you to research the assigned topic before writing the essay. Your main ideas from the research will generate most of the paragraphs.
When Should I Start a New Paragraph?
Surprisingly, some students aren't aware that they should break up some of the paragraphs in their essays. You need to start new paragraphs to keep your reader engaged.
As well as starting a new paragraph after the introduction and another for the conclusion, you should do so when you're introducing a new idea or presenting contrasting information.
Find this useful?
Subscribe to our newsletter and get writing tips from our editors straight to your inbox.
Starting a paragraph often involves using transitional words or phrases to signal to the reader that you're presenting a new idea. Failing to use these cues may cause confusion for the reader and undermine your essay's coherence.
Let's consider examples of transitional words and phrases in action in a conclusion. Note that the essay is about too much mobile device screen time and that transitional words and phrases can occur later in a paragraph too:
In conclusion, too much screen time harms personal relationships and causes people to miss out on enjoying the present moment. People should be mindful of how much time they spend in front of smartphones, tablets, and computers. Self-discipline is key to maintaining a healthy balance of screen time and non-screen time. Additionally, people should have interventions from important people in their social circles, such as friends and family. They should recognize when they are spending too much time in front of their screens.
Thanks to "In conclusion" and "Additionally," the reader clearly knows that they are now in the conclusion stage. They can also follow the logic and development of the essay more easily.
How Do I Know Whether I Have Enough Paragraphs?
While no magic number exists for how many paragraphs you need, you should know when you have enough to satisfy the requirements of the assignment. It helps if you can answer yes to the following questions:
Does my essay have both an introduction and a conclusion?
Have I provided enough main ideas with supporting details, including quotes and cited information?
Does my essay develop the thesis statement?
Does my essay adequately inform the reader about the topic?
Have I provided at least one takeaway for the reader?
Conclusion
Professors aren't necessarily looking for a specific number of paragraphs in an essay; it's the word count that matters. You should see the word count as a guide for a suitable number of paragraphs. As a rule, five paragraphs should suffice for a 1,000-word essay. As long as you have an introduction and a conclusion and provide enough supporting details for the main ideas in your body paragraphs, you should be good to go.
Remember to start a new paragraph when introducing new ideas or presenting contrasting information. Your reader needs to be able to follow the essay throughout, and a single, unbroken block of text would be difficult to read. Transitional words and phrases help start new paragraphs, so don't forget to use them!
As with any writing, we always recommend proofreading your essay after you've finished it. This step will help to detect typos, extra spacing, and grammatical errors. A second pair of eyes is always useful, so we recommend asking our proofreading experts to review your essay. They'll correct your grammar, ensure perfect spelling, and offer suggestions to improve your essay. You can even submit a 500-word document for free!
FAQs

1. What is a paragraph and what is its purpose?
A paragraph is a group of sentences that expand on a single idea. The purpose of a paragraph is to introduce an idea and then develop it with supporting details.
2. What are the benefits of paragraphs?
Paragraphs make your essay easy to read by providing structure and flow. They let you transition from one idea to another. New paragraphs allow you to tell your reader that you've covered one point and are moving on to the next.
3. How many paragraphs does a typical essay have?
An essay of at least 1,000 words usually has five paragraphs. It's best to use the required word count as a guide to the number of paragraphs you'll need.
More Writing Tips?
Understanding the role of words in language is fundamental to effective communication. Pronouns are a...
Trusted by thousands of leading
institutions and businesses