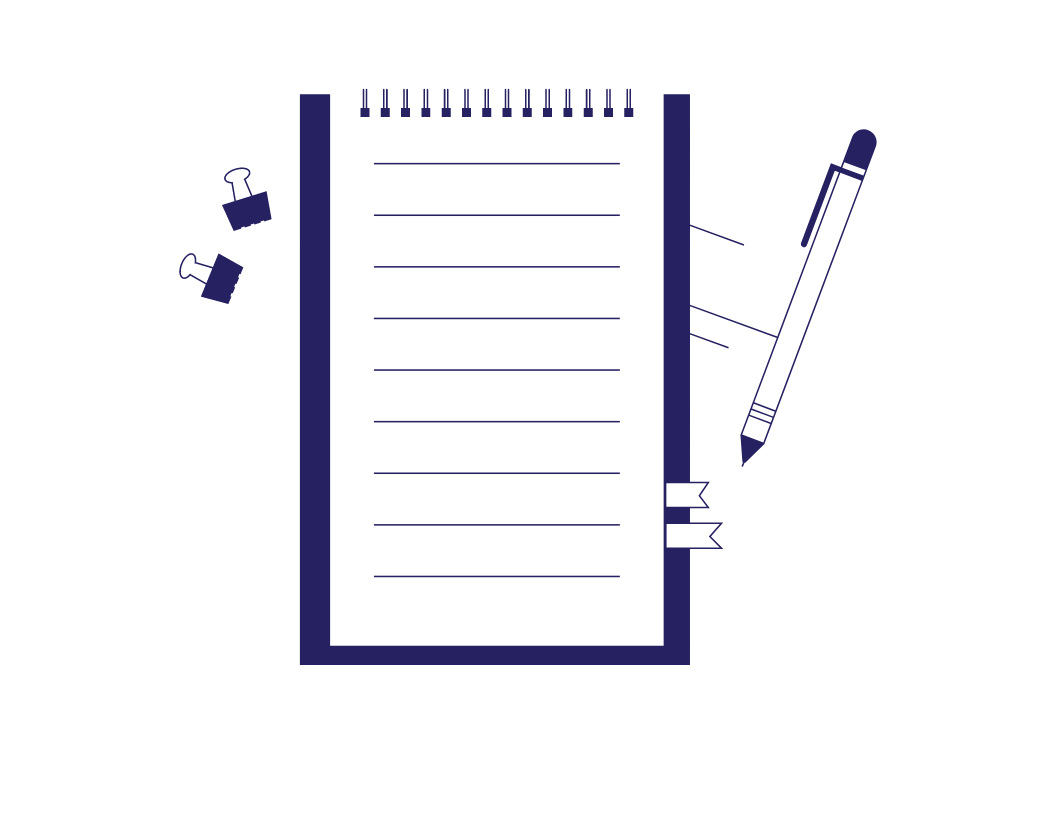 Citing Multiple Works in APA Referencing
APA style uses an author–date citation format, where you cite a source by giving the surname(s) of its author(s) and its year of publication in the main text of your work. But there are extra rules for citing multiple works at once in APA referencing.
Here, then, we'll explain how to cite more than one source at once in APA style.
How to Cite Multiple Works by the Same Author(s)
The basic format for citing multiple works by the same author(s) in APA referencing is simple: just give a standard citation with multiple years of publication separated by commas. This applies to both parenthetical and narrative citations:
This is noted in several reports (Fahy & James, 2002, 2008, 2011).
Fahy and James (2002, 2008, 2011) note this in several reports.
Here, we're citing three sources by "Fahy and James." Note that we give the years chronologically, matching the order they would be listed in the reference list.
Citing Multiple Works by Groups of Authors
You can also use the approach above when citing several sources with the same lead author followed by "et al.," even if the other authors differ between sources. For example, imagine you needed to cite the following reports to back up a single point:
Fahy, B., Simpson, R. H., & Manning, X. (2018). How many citations? A study into optimal reference density in academic work. Journal of Made-Up Subjects, 1(1), 20–34.
Fahy, B., Zed, S., Nathanson, T., & James, R. (2013). Too many citations: A repudiation of standard citation practices in the humanities. Annals of Time-Wasting in Academia, 12(3), 12–45.
In APA style, both of these would be cited with "Fahy et al." as the named author, with the different years of publication ensuring the reader can tell them apart. As a result, you can cite both at once by giving both years of publication:
Fahy et al. (2013, 2018) provide compelling evidence.
Find this useful?
Subscribe to our newsletter and get writing tips from our editors straight to your inbox.
Note that we still cite them in chronological order, even though this doesn't match their order in the reference list (as "Simpson" comes before "Zed").
For different groups of authors with the same lead author and publication date, meanwhile, you would need to add more names to citations to differentiate between them. For example, were the papers cited above from 2018, we would use "Fahy, Simpson, et al., 2018" and "Fahy, Zed, et al., 2018."
How to Cite Multiple Works by Different Authors
If you need to cite multiple works parenthetically in APA referencing, but each work has a different author, you can do this by separating citations with a semicolon:
Three meta-studies support this theory (Adams, 2012; Smith, 2018; Zed, 2001).
Note that we give the sources here in alphabetical order by author surname. This matches the order they would appear in the accompanying reference list.
You can also emphasize one or more sources by citing them first, then giving additional sources after a semicolon and the phrase "see also":
Findings support this theory (Zed, 2001; see also Adams, 2012; Smith, 2018).
This shows that "Zed, 2001" is the most important source, but that readers can also find relevant evidence in the "Adams" and "Smith" sources.
Finally, for narrative citations, you can simply give separate citations for each source when the author is named in the text (and you can cite them in any order):
Meta-studies by Zed (2001), Adams (2012), and Smith (2018) support this.
Expert APA Referencing Proofreading
If you'd like to be sure your referencing is in order, and that your written work is clear and error free, get in touch with our academic proofreading experts today. You can even get 500 words checked for free with our trial proofreading offer.
More Writing Tips?
Putting together a reference list is an important and necessary part of writing a paper,...
Trusted by thousands of leading
institutions and businesses