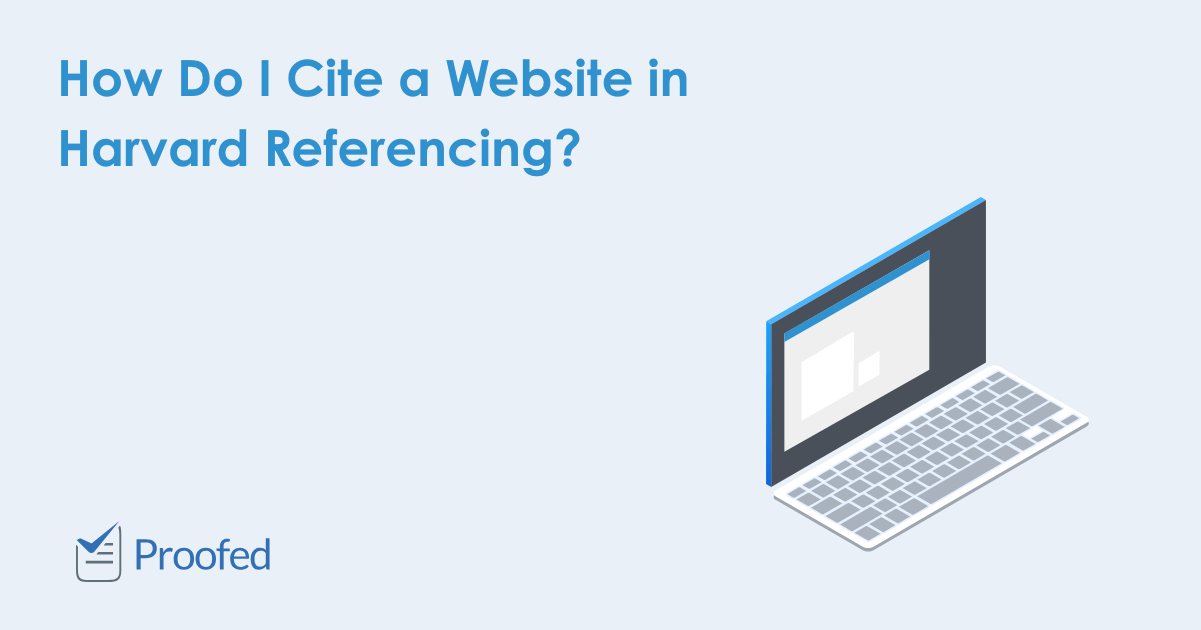 How to Cite a Website in Harvard Referencing
With so much information now available online, you may need to cite a website in a piece of academic writing at some point.
But since most referencing systems focus on books and journals, knowing how this works can be tricky. Thus, to help out, we've prepared this quick guide to citing a website using Harvard referencing.
In-Text Citations (Named Author)
To cite a website in Harvard referencing, you will need to give the author's surname and a year of publication. For instance:
Rousseau converted to Catholicism in 1728 (Bertram, 2010).
If you have already named the author in the main text, though, you don't need to duplicate this information in the citation. Instead, you can just give a year of publication in brackets after the author's name.
In addition, since websites don't have page numbers, you will not usually need to give a pinpoint citation when quoting an online source.
However, for long or complicated texts, you could include a paragraph or section number (use "para." to signal a paragraph number or the "§" symbol to denote a section). So to cite a website like this, we would write:
According to Bertram (2010, § 2.1), Rousseau thought morality had been displaced by "the impulse to dominate, oppress and exploit."
Make sure to check your style guide for information on citing sources with no page numbers, though, as different places will have different rules.
In-Text Citations (No Named Author/Date of Publication)
To cite a website that does not name its author, the best approach is usually to reference an organizational author instead. This will be the company or organization that runs the website:
Tax avoidance often involves using contrived transactions that serve no purpose other than exploiting legal loopholes (HMRC, 2016).
Find this useful?
Subscribe to our newsletter and get writing tips from our editors straight to your inbox.
If no date of publication is available, you can use "n.d." in its place:
Moths are "an essential part of food chains" (RSPB, n.d.).
It can be hard to spot the author and publication date for websites, though, so make sure to check carefully before omitting this information from citations.
How to Cite a Website in the Reference List
As with any source in your work, you should add all cited websites to a reference list at the end of your document. The information you need here is:
Author Surname, Initial(s). (Year or Publication/Last Update) Title of Web Page [Online]. Available at: URL [Accessed date].
In practice, then, the reference list entry for a website would look like this:
Bertram, C. (2010) Jean Jacques Rousseau [Online]. Available at: plato.stanford.edu/entries/rousseau/ [Accessed 24 October 2016].
Of course, if a webpage is missing a named author or date of publication, this should also be indicated in the reference list:
RSPB (n.d.) Grow Food for Moths [Online]. Available at: https://ww2.rspb.org.uk/makeahomeforwildlife/givenatureahomeinyourgarden/gardenactivities/growfoodformoths/ [Accessed 19 September 2016].
A Quick Note on Harvard Referencing
Although Harvard referencing is a common citation style, it is not a single unified system. As such, the rules your school uses may differ, so you should always check your style guide if you are not sure how to cite sources.
More Writing Tips?
In today's digital age, engaging and interactive presentations are a great way to capture your...
Trusted by thousands of leading
institutions and businesses