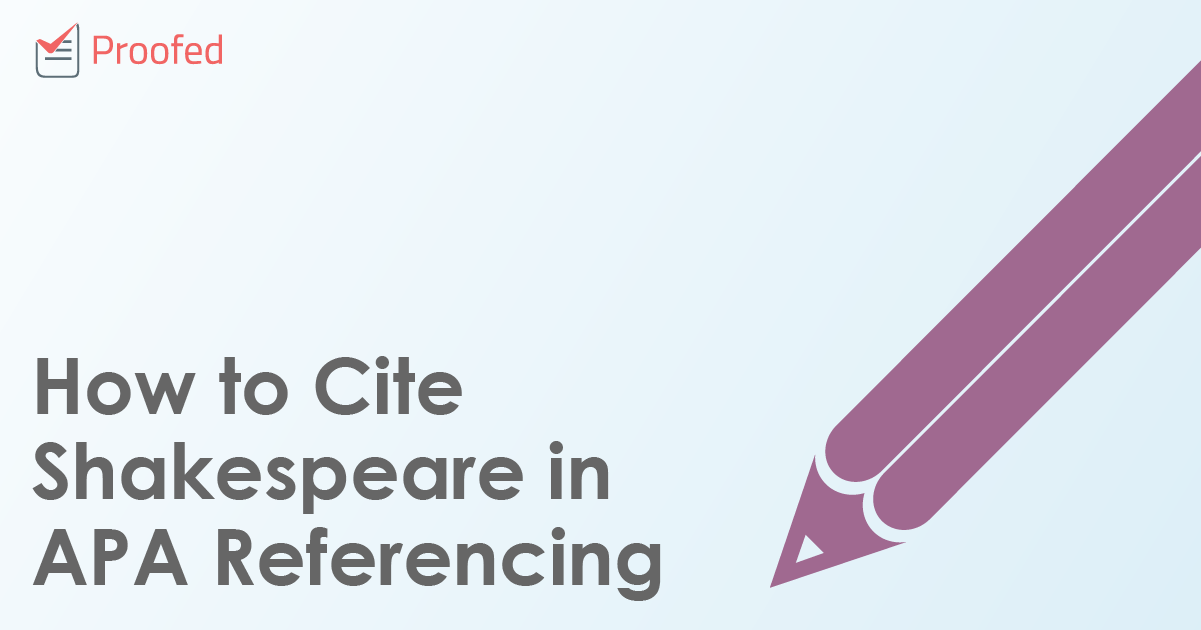 How to Cite Shakespeare in APA Referencing
To cite, or not to cite – that is the first question. But many referencing systems have special rules for citing The Bard, so the second question might be "How do I cite it?" Here, then, we look at how to cite Shakespeare in an academic paper using APA referencing.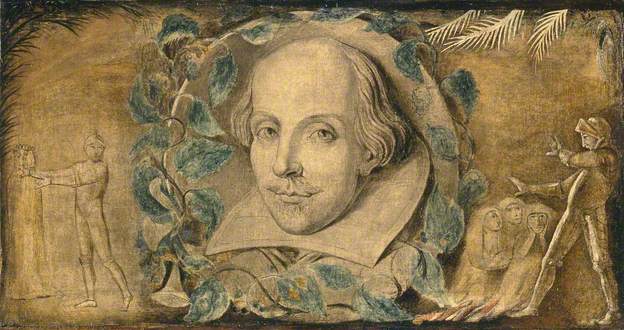 How to Cite Shakespeare Plays in APA Referencing
Citing Shakespeare in APA means giving the author's surname and two years of publication: one for the original text and another for the edition you're referencing. Give both dates in the in-text citation, separated by a forward slash:
Hamlet is a play concerned with death (Shakespeare, 1599/2004).
If you're quoting or paraphrasing a play, give a pinpoint citation as well. For Shakespeare, this will mean citing act, scene, and line numbers. For instance:
Yorick is "a fellow of infinite jest" (Shakespeare, 1599/1992, 5.1.191–192).
Here, for example, we're citing act five, scene one, lines 191–192 of Hamlet. The advantage of using act, scene, and line numbers rather than page numbers is that they should be consistent across editions of Shakespeare's work, so other people can look up the reference even if they don't have the same version of the text.
Listing Shakespeare in an APA Reference List
The format for a Shakespeare text in an APA reference list should include the names of any editors or translators. APA also suggests providing a date of original publication for republished texts:
Surname, First Initial. (Year of Publication or Translation). Title of play. (Translator Initial(s). Surname(s), Trans.). Editor Initial(s). Surname(s). (Ed.). Publisher. (Original work published date)
Find this useful?
Subscribe to our newsletter and get writing tips from our editors straight to your inbox.
For an edition without a translator or an editor, simply omit this information. We could, for example, list an edited version of Hamlet in the original Shakespearean English like this:
Shakespeare, W. (1992). Hamlet, prince of Denmark. C. Watts & K. Carabine (Eds.). Wordsworth Editions. (Original work published 1599)
Online Editions of Shakespeare Texts
The format is a little different if you're using an online version of a text. In this case, provide a date for when it was uploaded or when the page was last updated, as well as a URL for where it can be found:
Shakespeare, W. (2016). Hamlet, prince of Denmark. B. Mowat & P. Werstine (Eds.). https://www.folgerdigitaltexts.org/html/Ham.html#line-1.3.0 (Original work published 1599)
Expert APA Proofreading
If you'd like some help checking the references in your writing, whether or not they include Billy the Bard, our expert proofreaders are always here for you.
More Writing Tips?
For many students and their families, autumn officially starts once school is back in session....
Trusted by thousands of leading
institutions and businesses