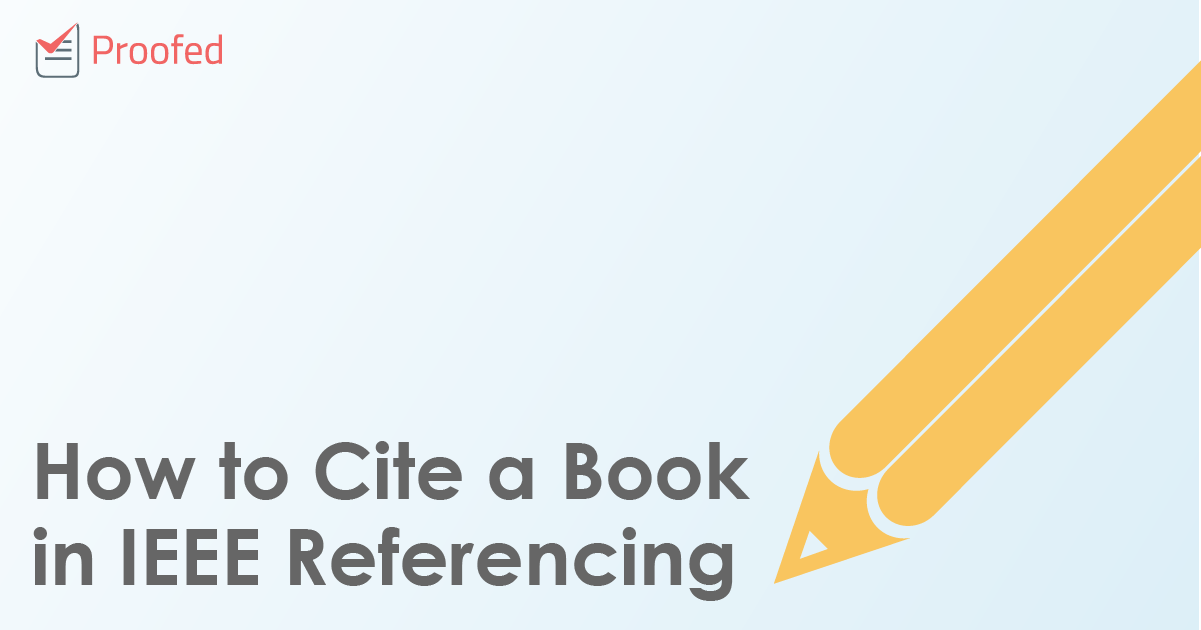 How to Cite a Book in IEEE Referencing
IEEE referencing is used in subjects like computing and engineering (or if you are writing for one of the many IEEE journals). Books, meanwhile, are paper things full of writing. And if you are using both of these in an academic paper, you'll need to know how to cite a book in IEEE referencing.
In-Text Citations
In IEEE referencing, citations are indicated with numbers in the text:
The Skynet project was abandoned after early problems [1].
Sources should be numbered in the order they are first cited. The citation above, for example, would point to the first entry in the reference list at the end of the document. Common variations on this system include:
As shown above, citations are usually given at the end of a clause before punctuation. However, if you name the author in your writing, give the citation immediately afterwards rather than at the end of the clause.
If you quote a book, include a page number in the citation.
If we were to name the author and quote the source, then, we would write:
Connor [2, p. 129] reported "unexpected anti-human sentiment."
Here, we are citing page 129 of the second source in the reference list.
Find this useful?
Subscribe to our newsletter and get writing tips from our editors straight to your inbox.
Reference List
When citing a book in IEEE referencing, you need to give full publication information in the reference list. The basic format to use for this is as follows:
[#] INITIAL(S) Surname, Title. Place of publication: Publisher, year.
Note that the title is italicized when citing a book. You should also include a hanging indent for each line after the first.
In practice, then, the reference list entry for a book would look like this:
[1] J. Connor, Experiments in Artificial Intelligence: The Story of Skynet. Los Angeles, CA: Cyberdyne Publications, 1997.
We hope this explains how to cite a book in IEEE referencing. And don't forget to let us know if you'd like the references in your writing checked.
More Writing Tips?
Is Superman doing good? Or is he doing well? The answer: it depends on what...
Trusted by thousands of leading
institutions and businesses