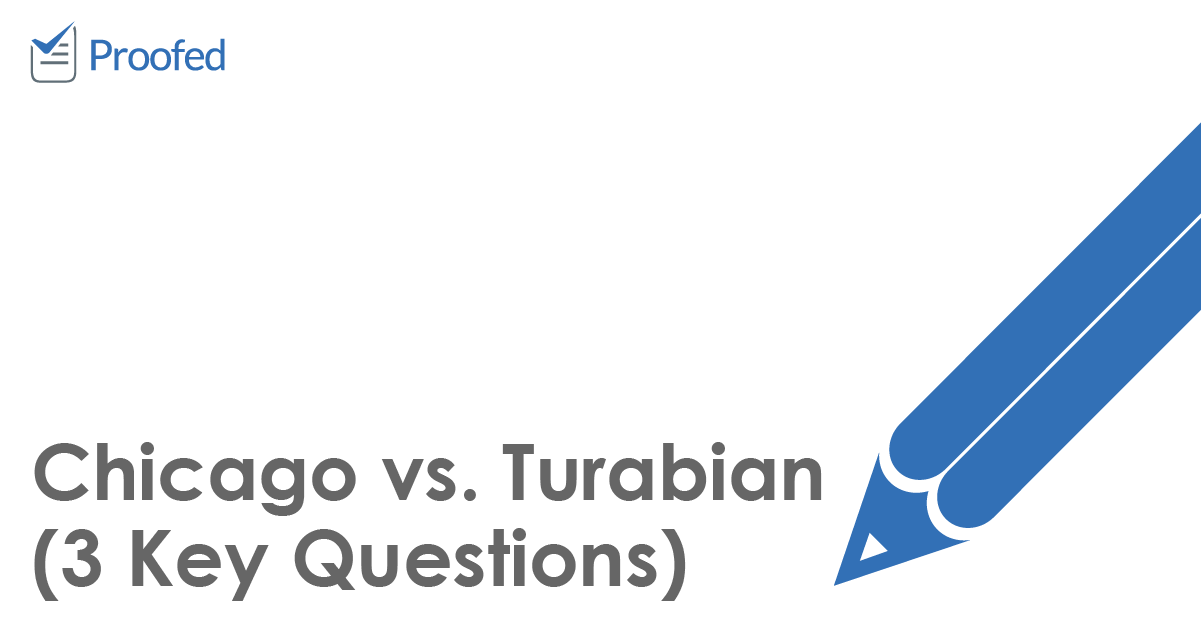 Chicago vs. Turabian (3 Key Questions)
There are many referencing systems used in academic writing. And many of these systems look similar at first glance. But possibly the most confusing are "Chicago" and "Turabian" style referencing. How do they differ? And does it matter which one you use? Let us explain.
1. What Are Chicago and Turabian Referencing?
When people refer to "Chicago referencing," they mean the citation style set out in The Chicago Manual of Style. Sometimes known as CMoS for short, this style guide is published by the University of Chicago Press and aimed at professional scholars and publishers.
"Turabian referencing," meanwhile, refers to the citation style set out in Kate L. Turabian's Manual for Writers of Research Papers, Theses, and Dissertations. But this is actually a simplified version of the citation style in CMoS, aimed specifically at students and focused on academic writing.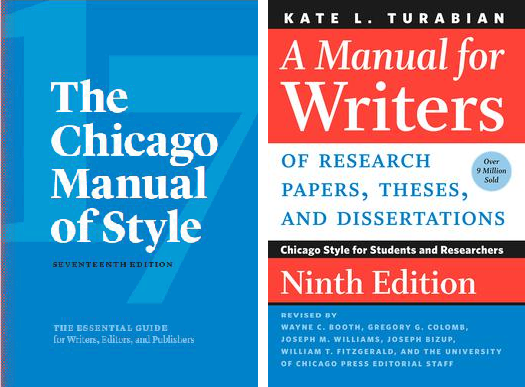 2. How Do Chicago and Turabian Differ?
In practice, there are no real differences between "Chicago" and "Turabian" referencing. You can see this if you look at the examples of Turabian and Chicago book citations from the CMoS site:
Chicago
1. Zadie Smith, Swing Time (New York: Penguin Press, 2016), 315–16.
Turabian
2. Katie Kitamura, A Separation (New York: Riverhead Books, 2017), 25.
As you can see, the format here is identical in each case. The same is true for other source types.
Find this useful?
Subscribe to our newsletter and get writing tips from our editors straight to your inbox.
There are some differences between the two style guides as a whole. But these simply reflect the Turabian style guide's focus on students rather than publishers. As such, the Turabian guide:
Is significantly shorter than the full CMoS due to not including information about preparing book manuscripts and journal articles for publication
Contains a section on how to write and structure a research paper
Features less information on grammar, spelling, and word usage
Turabian is therefore much better if you are looking for specific advice on writing a college paper rather than a general style guide.
3. Which Referencing System Should I Use?
The Chicago and Turabian style guides are tailored to different audiences, so you may want to use the one most suited to your needs. However, both style guides recommend the same approach to referencing sources, so it does not make a difference from this perspective.
In other words, advice on how to cite a source in Chicago referencing will also apply to Turabian referencing. And advice on Turabian referencing will apply to Chicago style, too.
The more important question is which version of Chicago/Turabian referencing you're using:
Notes and bibliography style, which requires referencing sources in footnotes as well as giving publication information in a bibliography.
Author–date style, which uses in-text citations plus a reference list.
As a general rule, footnote referencing is more common in the humanities, while author–date referencing is used in the physical and social sciences. However, make sure to check your school's style guide or ask a professor if you are not 100% sure about which approach to use in your work.
More Writing Tips?
For many students and their families, autumn officially starts once school is back in session....
Trusted by thousands of leading
institutions and businesses