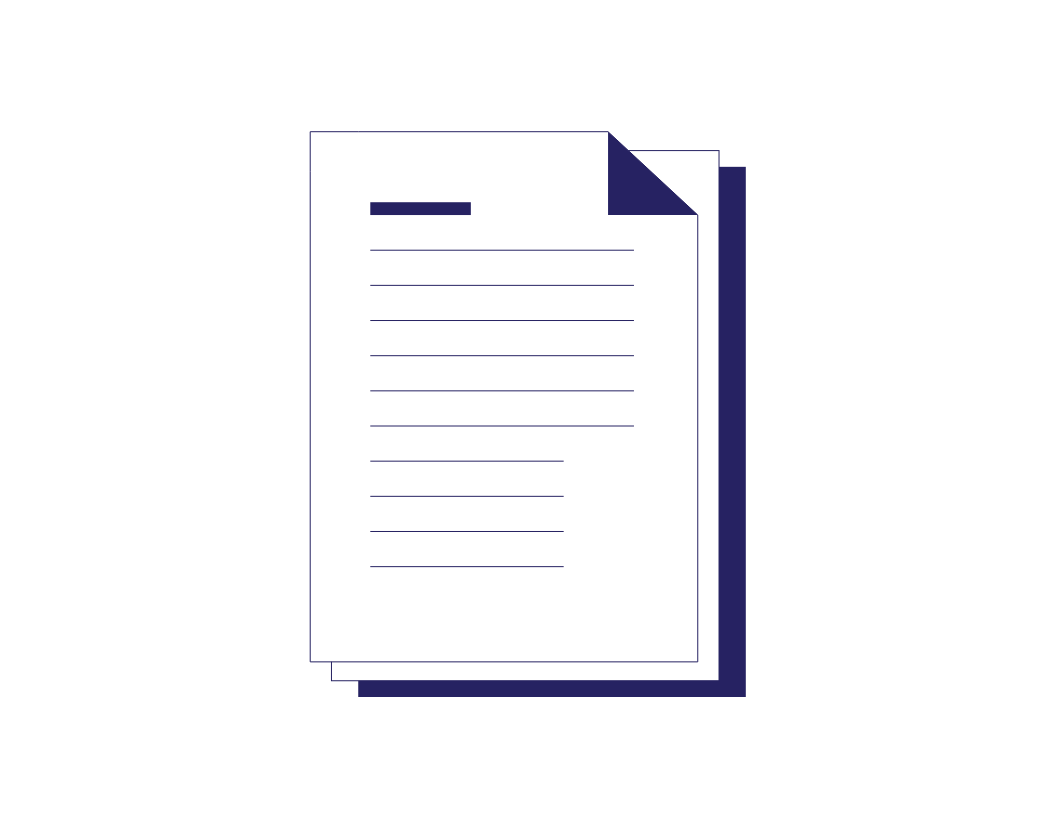 Assignment Tracker Template For Students (Google Sheets)
If you're a student searching for a way to keep your assignments organized, congratulate yourself for taking the time to set yourself up for success. Tracking your assignments is one of the most important steps you can take to help you stay on top of your schoolwork.
In this Writing Tips blog post, we'll discuss why keeping an inventory of your assignments is important, go over a few popular ways to do so, and introduce you to our student assignment tracker, which is free for you to use.
Why Tracking Is Important
Keeping your assignments organized is essential for many reasons. First off, tracking your assignments enables you to keep abreast of deadlines. In addition to risking late submission penalties that may result in low grades, meeting deadlines can help develop your work ethic and increase productivity. Staying ahead of your deadlines also helps lower stress levels and promote a healthy study-life balance.
Second, keeping track of your assignments assists with time management by helping prioritize the order you complete your projects.
Third, keeping a list of your completed projects can help you stay motivated by recording your progress and seeing how far you've come.
Different Ways to Organize Your Assignments
There are many ways to organize your assignment, each with its pros and cons. Here are a few tried and true methods:
Sticky notes
Whether they are online or in real life, sticky notes are one of the most popular ways to bring attention to an important reminder. Sticky notes are a quick, easy, and effective tool to highlight time-sensitive reminders. However, they work best when used temporarily and sparingly and, therefore, are likely better used for the occasional can't-miss deadline rather than for comprehensive assignment organization.
Phone calendar reminders
The use of cell phone calendar reminders is also a useful approach to alert you to an upcoming deadline. An advantage to this method is that reminders on your mobile device have a good chance of grabbing your attention no matter what activity you're involved with.
On the downside, depending on how many assignments you're juggling, too many notifications might be overwhelming and there won't be as much space to log the details of the assignment (e.g., related textbook pages, length requirements) as you would have in a dedicated assignment tracking system.
Planners/apps
There are a multitude of physical planners and organization apps for students to help manage assignments and deadlines. Although some vow that physical planners reign superior and even increase focus and concentration, there is almost always a financial cost involved and the added necessity to carry around a sometimes weighty object (as well as remembering to bring it along with you).
Mobile organization apps come with a variety of features, including notifications sent to your phone, but may also require a financial investment (at least for the premium features) and generally will not provide substantial space to add details about your assignments.
Spreadsheets
With spreadsheets, what you lose in bells and whistles, you gain in straightforwardness and customizability – and they're often free! Spreadsheets are easy to access from your laptop or phone and can provide you with enough space to include whatever information you need to complete your assignments.
There are templates available online for several different spreadsheet programs, or you can use our student assignment tracker for Google Sheets. We'll show you how to use it in the next section.
How to Use Our Free Writing Tips Student Assignment Tracker
Follow this step-by-step guide to use our student assignment tracker for Google Sheets:
Click on this link to the student assignment tracker. After the prompt "Would you like to make a copy of Assignment Tracker Template?", click Make a copy.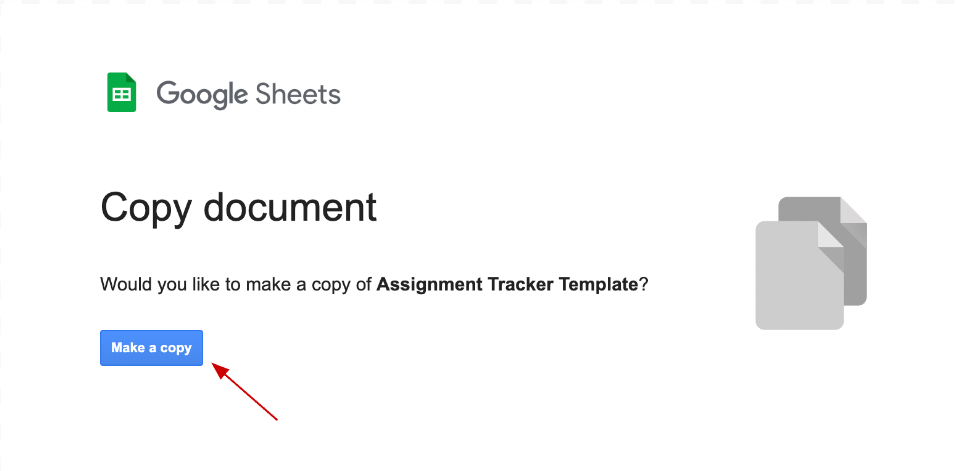 Screenshot of the "Copy document" screen
Find this useful?
Subscribe to our newsletter and get writing tips from our editors straight to your inbox.
2. The first tab in the spreadsheet will display several premade assignment trackers for individual subjects with the name of the subject in the header (e.g., Subject 1, Subject 2). In each header, fill in the title of the subjects you would like to track assignments for. Copy and paste additional assignment tracker boxes for any other subjects you'd like to track, and color code the labels.
Screenshot of the blank assignment template
3. Under each subject header, there are columns labeled for each assignment (e.g., Assignment A, Assignment B). Fill in the title of each of your assignments in one of these columns, and add additional columns if need be. Directly under the assignment title is a cell for you to fill in the due date for the assignment. Below the due date, fill in each task that needs to be accomplished to complete the assignment. In the final row of the tracker, you should select whether the status of your assignment is Not Started, In Progress, or Complete. Please see the example of a template that has been filled in (which is also available for viewing in the Example tab of the spreadsheet):
Example of completed assignment tracker
4. Finally, for an overview of all the assignments you have for each subject throughout the semester, fill out the assignment tracker in the Study Schedule tab. In this tracker, list the title of the assignment for each subject under the Assignment column, and then color code the weeks you plan to be working on each one. Add any additional columns or rows that you need. This overview is particularly helpful for time management throughout the semester.
There you have it.
To help you take full advantage of this student assignment tracker let's recap the steps:
1. Make a copy of the student assignment tracker.
2. Fill in the title of the subjects you would like to track assignments for in each header row in the Assignments tab.
3. Fill in the title of each of your assignments and all the required tasks underneath each assignment.
4. List the title of the assignment for each subject and color code the week that the assignment is due in the Study Schedule.
Now that your assignments are organized, you can rest easy. Happy studying! And remember, if you need help from a subject-matter expert to proofread your work before submission, we'll happily proofread it for free.
More Writing Tips?
Understanding the role of words in language is fundamental to effective communication. Pronouns are a...
Trusted by thousands of leading
institutions and businesses