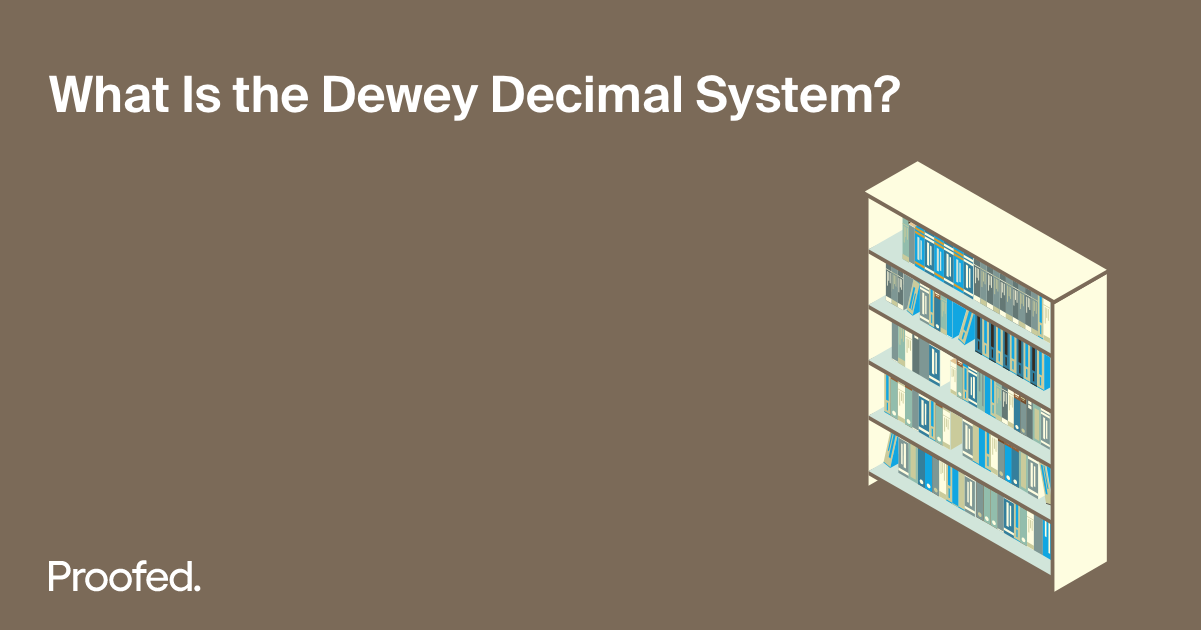 An Introduction the Dewey Decimal System
Libraries around the world use the Dewey Decimal System to organize written works. And since today, December 10, marks the birth in 1851 of Melvil Dewey, the American librarian who invented this system, we thought we'd take a brief look at how it works and where it came from.
What Is the Dewey Decimal System?
Before Dewey Decimal Classification – also known as the Dewey Decimal System – finding a specific book in a library could be tricky.
Libraries would often order books by size and date of acquisition. As such, you might find a guide to rabbit breeding next to Plato's Republic.
By comparison, in the Dewey Decimal System, each book in a library is given a number based on its subject. These call numbers, or shelf marks, mean that books on similar subjects are kept together, making them easy to find.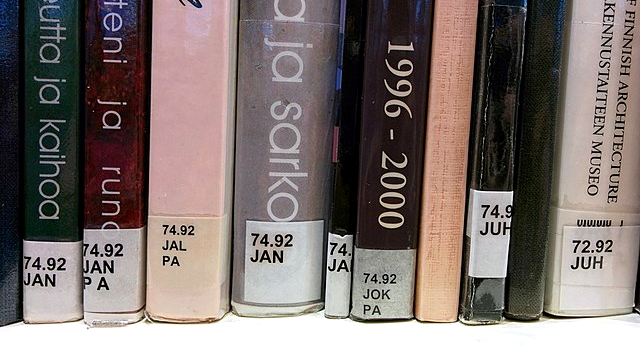 How Does the System Work?
The Dewey Decimal system has ten main classes for sorting written works:
000 – Computer science, information, and general works
100 – Philosophy and psychology
200 – Religion
300 – Social sciences
400 – Language
500 – Science
600 – Technology
700 – Arts and recreation
800 – Literature
900 – History and geography
These main classes are then further divided into more specific subject divisions and sections. And to narrow categories further, extra numbers can be added after a decimal point. For instance:
Find this useful?
Subscribe to our newsletter and get writing tips from our editors straight to your inbox.
700 – Arts and recreation

790 – Sports, games, and entertainment
You can then keep adding numbers after the decimal point to subcategorize as required. This gives libraries flexibility in how they sort their books.
Where Does the System Come From?
Melvil Dewey developed his library classification system while working at the Amherst College Library. In 1876, at the age of 25, he published 200 copies of the Dewey Decimal System as a 44-page pamphlet.
As libraries around the world adopted the Dewey system, it expanded. By the twelfth edition in 1927, it was 1243 pages long. And with the first online edition published in 1993, it continues to adapt to new technology.
The system is far from perfect, with critics pointing to its complexity and cultural biases. And Dewey himself was a controversial figure, accused of racism and sexual harassment. But with libraries in more than 135 countries currently using the Dewey system, it is certainly influential.
Expert Author Proofreading
Of course, if you want your book to end up in libraries with a Dewey decimal number of its own, you'll need to proofread the manuscript before submitting it for publication. Submit a free trial document today to find out how our proofreaders and editors could help you polish your writing.
More Writing Tips?
If you're a writer, then you know the hard work and research it takes to...
Trusted by thousands of leading
institutions and businesses