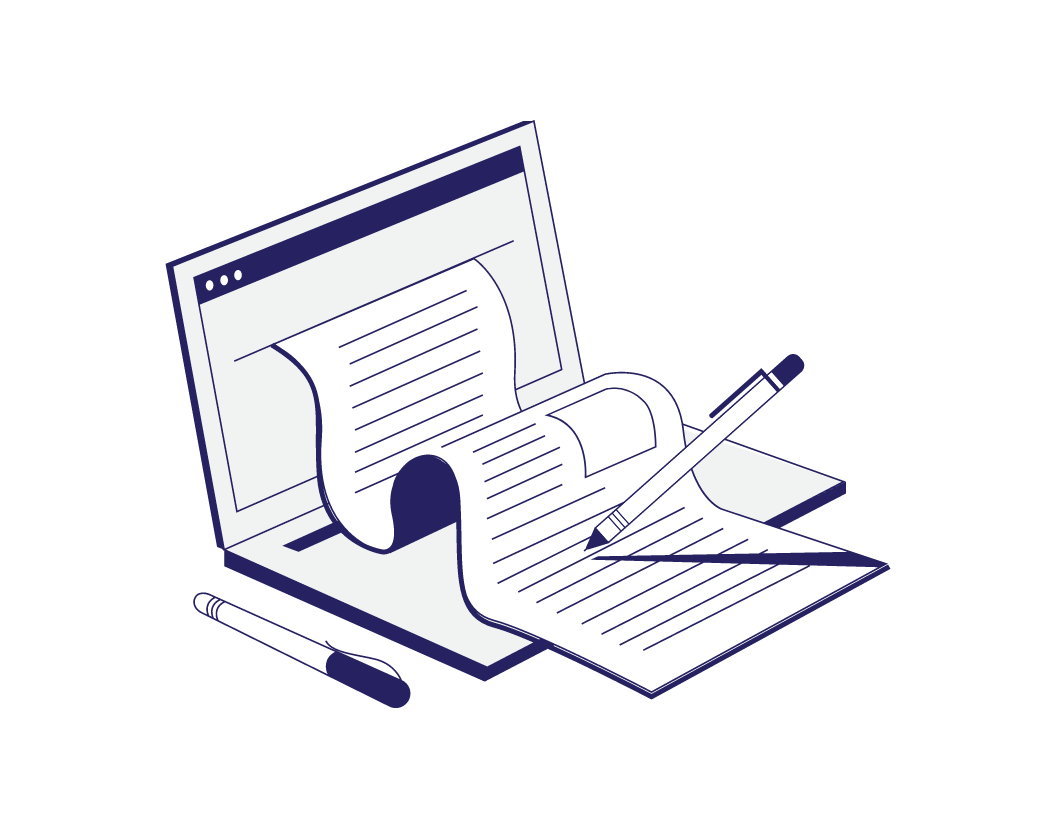 Using Acronyms in Academic Writing
With the limited characters available on platforms like Twitter, we're used to using acronyms and abbreviations in communication. After all, "IMO ppl uz 2 mNE lng wrds" is much more concise than "In my opinion, people use too many long words."
However, in academic writing, improper use of acronyms can detract from the clarity of your writing. In this post, we cover how to use acronyms in a college paper.
What Are Acronyms and Abbreviations?
Acronyms and abbreviations are both shortened forms of long terms or phrases. However, while all acronyms are abbreviations, there is an important difference:
Abbreviations are shortened versions of words (e.g., when "Jan" is used in place of "January").
Acronyms are abbreviations where the first letters from each word in a phrase spell out a new term (e.g., when "National Aeronautics and Space Administration" is shortened to "NASA").
In addition, there is a difference between an "acronym" and an "initialism". Acronyms are pronounced as a single word (e.g., NASA). But each letter in an initialism is pronounced separately (e.g., FBI).
Since "acronym" is commonly used for both of these, we will continue using this term below. However, it's worth remembering that there is a difference!
When to Use Acronyms
The main consideration is clarity. To be specific, we shorten long technical terms to make our work easier to read, especially if they're used repeatedly.
For instance, writing "MRI" instead of "magnetic resonance imaging" is a good idea if using this term a lot, since it's easier to read.
If a term is only used once or twice, there's usually no need to use an acronym. You should also avoid using too many abbreviations since text dense with acronyms and technical jargon can be difficult to read.
Introducing Acronyms
If using an acronym, you must introduce it with full terminology in the first instance so your reader knows what it means. You can do this by giving the full term first and the shortened version in parentheses:
The North Atlantic Treaty Organization (NATO) has existed since 1949.
Once introduced, you can use the shortened version in place of the full term:
The idea of NATO is to ensure security via a system of collective defense.
To ensure clarity, try to use the acronym consistently throughout your document. This means you should not switch between the full and abbreviated versions of the same term unless there is a reason to do so (e.g., you have not used the abbreviation in a long time and need to remind the reader).
Introducing an acronym isn't necessary if the term is in common use, such as with "laser" (originally short for "light amplification by stimulated emission of radiation").
However, even with well-known terms, providing a definition can be helpful, since many acronyms have more than one meaning. One example is the long-running battle for use of "WWF", in which the conservation group grappled (pun fully intended) with the professional wrestling organization now known as the "WWE."
Although "WWF" is a recognizable term, defining it in the first use would remove ambiguity. It would then be clear that you're discussing the "World Wildlife Fund" and not the former employers of Stone Cold Steve Austin.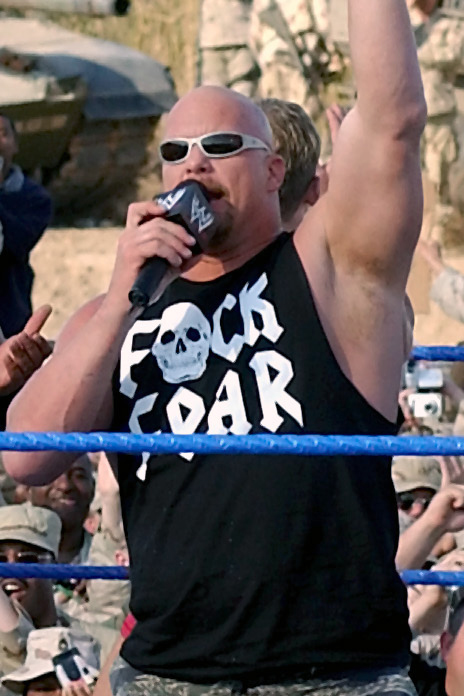 An important distinction, we're sure you'll agree.
Find this useful?
Subscribe to our newsletter and get writing tips from our editors straight to your inbox.
Capitalizing Acronyms and Initialisms
As a rule, American English capitalizes every letter in acronyms and initialisms:
The country joined NATO in 1968.
The CIA has investigated the claims twice.
However, some style guides (mostly those that focus on British English) recommend only capitalizing the first letter of acronyms (i.e., abbreviations pronounced as a single word). For instance:
The country joined Nato in 1968.
Look out for this if you're reading (or writing for) a British publication.
Punctuating Abbreviations
Most acronyms and abbreviations are written without punctuation, as shown in the examples above. However, some style guides recommend using a period between letters in short initialisms, such as "U.S.A." and "U.K." It is also common to use periods in lowercase abbreviations, such as "a.m.," "p.m.," "e.g.," and "i.e."
Unless you're using a style guide that suggests adding periods to certain abbreviations, this is usually a matter of preference. But make sure to apply a consistent style! For example, either of the following would be acceptable:
He was born in the UK, but he lives in the USA now. ✔
He was born in the U.K., but he lives in the U.S.A. now. ✔

But mixing these punctuation styles would be incorrect:
He was born in the UK, but he lives in the U.S.A. now. ✘

Make sure to think about how to punctuate abbreviations in your own writing.
Expert Proofreading Services
The rules for using acronyms can vary slightly. As such, if you are using a style guide, you should check what it says about abbreviations and acronyms.
Whichever style you're using, though, our expert editors can help! Make sure your writing is always error-free by getting it checked with Proofed. Upload a free trial document today to find out more.
More Writing Tips?
Among and between are both prepositions used to describe how objects, people, or things relate...
Trusted by thousands of leading
institutions and businesses