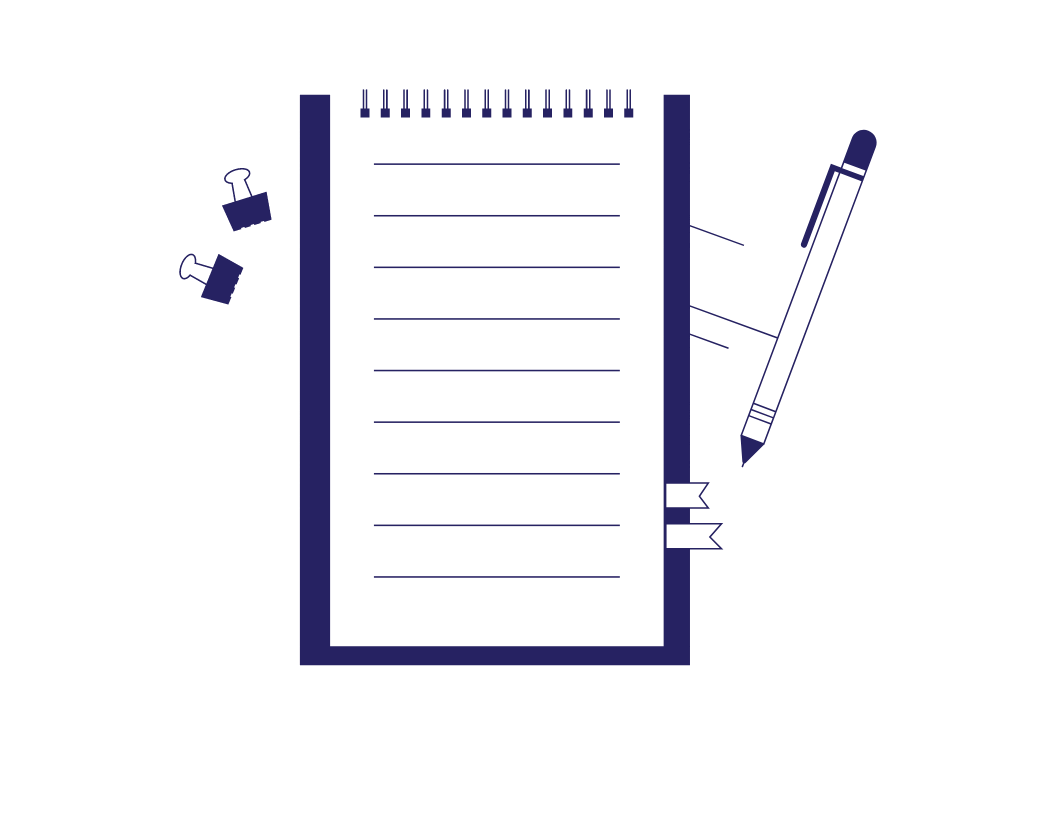 A Student's Guide to Finding Quality Sources for Essays
So, you've been assigned your first college essay. You need to write at least a thousand words but have one issue: you must include quality sources, which will go in the reference list. Your professor has only told you, "Utilize academic databases and scholarly journals."
Okay, so how exactly do you find credible sources for your essay? Well, we'll guide you through that in today's post. We'll explore finding quality sources and why you need them. By the time you finish reading, you'll be ready to find sources for your essay.
Why Do I Need Sources?
You likely learned the importance of sources in high school. You need them to show that you are well-read on your chosen topic. You can't ignore the importance of conducting academic research, as it will be part of your daily college grind.
Submitting an essay without sources would be like serving a hamburger with just the bun and beef patty. Think of sources as toppings on a burger. An essay lacking sources will undermine your credibility, leaving your professor wondering, "How do you know that?"
You also need to include citations to support your claims, which come from the sources you choose.
Finding Sources
Finding sources will depend on whether you want primary or secondary sources. Primary sources provide first-hand facts about your topic. For example, if your topic is related to literature, you would seek novels or poems as your primary sources. Secondary sources contain information from primary sources, such as journal articles.
Whether they're primary or secondary sources, here are our suggestions for finding them.
1. Consult the Textbook
Your course textbook is a great starting point, as it will likely contain valuable and relevant information about your topic. Many students believe the textbook won't be accepted as a source for an essay, but this is false. Your professor will welcome citations from the textbook.
2. Head to Your School's Library
No, we're not suggesting heading to the library's on-site Starbucks, hoping for source-searching inspiration as you sip that frothy latte! Your school's library contains numerous print sources, such as books, magazines, and newspapers. College libraries also subscribe to databases containing journal articles.
Journal articles are highly valued in academic research; every professor will expect at least a few of them in a reference list. Journal articles, or academic journals, are the most current sources in academia written by renowned scholars in the chosen field of study. Additionally, journal articles contribute to the field, summarize the current situation of it, and add new insight to the theory. They are also credible, as field experts review them before publication.
You don't have to leave your dorm and head to the library. You can access various sources from your school's library database online. Here's an example of a student accessing the University of South Florida's library database from their favorite coffee shop.
Navigating your library's database can seem daunting; however, the library staff will be more than happy to help you, so don't be afraid to seek help.
Finally, your institution's library uses an inter-library loan system, allowing students to request out-of-stock print or online sources. If the library doesn't have a specific item you need, there's a good chance they can get it from another library.
3. Research Databases
You can use online research databases to find journal articles, other scholarly sources, and specific books. Research databases, which feature various search functions, can help you find the most current and relevant sources.
These research databases are available through your school library, giving you access to popular subject-specific databases such as JSTOR, Project Muse, and PubMed. You can download and save relevant articles from such databases; however, you must be logged into your student account to access and download full-version articles.
Knowing the essay's scope and relevant keywords is essential for an optimal experience with databases. Once you become familiar with databases, they'll be your best friends when conducting academic research.
4. Google Scholar
If Google is your preferred poison, we suggest using Google Scholar. It's Google's academic search engine, which works like an ordinary Google search except that it finds relevant academic print and online sources. Take this example of a student using Google Scholar to search for sources related to cyberbullying in schools.
Google Scholar presents various journal articles for the student. You can refine your search to find articles that have been published within the last year. One distinguishing Google Scholar feature is its Cited by function that shows the number of times a source has been cited. This function can inform you about a source's credibility and importance to your topic.
5. Boolean Operators
We suggest using Boolean operators if your essay topic contains multiple search terms. Boolean operators expand or narrow your search parameters when using research databases. They use AND, OR, and NOT to include or exclude keywords from your search, allowing students to connect various keywords to optimize their search results. Boolean operators can be tricky if you aren't familiar with using AND, OR, and NOT in search parameters.
Let's say you're searching for an article on cyberbullying written by an author named Bales in 2003. You can use AND to find the title of the article using keywords.
Example:
cyberbullying AND Bales AND 2003
This will tell the database that all three terms must be present in the search result.
You can use OR to connect two or more similar concepts and broaden your search. This means any search terms you input can appear in the search results.
Example:
You can use NOT to exclude words or terms from your search by typing the excluded word after OR.
Example:
The search result will include soccer and omit football. This can be very useful in this example, as football is the UK word for soccer. It also means American football in US English. Because the student only wants to find soccer results, excluding football will avoid pulling up results related to American football.
Boolean operators are helpful if you clearly understand the scope of the assignment and know relevant keywords.
Find this useful?
Subscribe to our newsletter and get writing tips from our editors straight to your inbox.
6. Additional Online Sources
Searching for general online sources is another way to go. You can find potential sources from websites and blogs. We suggest consulting popular news websites such as BBC News and the New York Times, as they often have current and relevant articles related to the topic.
We encourage you to err on the side of caution when using non-academic online sources. You need to ensure that online sources are credible. We recommend looking for sites with trusted domain extensions, such as .edu, .org, and .gov. URLs with .edu endings are educational resources, while .org endings are resources from organizations. Endings with .gov are government-related resources.
It's also a good idea to look for sources that contain a Digital Object Finder (DOI). A DOI is a permanent string attached to online journal articles and books, making it simple to retrieve them. Articles with DOIs indicate that they have been published in peer-reviewed articles.
How Many Sources Should I Have?
The essay rubric will probably specify the number of sources required. However, this is not always the case, so you need to use some judgment. The basic rule is to gather sources until you have enough information to support your claims. If you're writing an essay of 2,000 words, you should have at least six sources. Remember that your professor expects variety. Try this approach:
– One book (if possible)
– Two to three journal articles
– One additional online source (preferably with a trusted domain extension)
Depending on the field of study, you may find that most of your sources come from journal articles.
Conclusion
Here's a recap of finding quality sources for your essay:
● Professors want you to find a variety of sources (print and online)
● Your school's library has access to thousands of highly-valued journal articles from its database
● Have a solid understanding of the topic and relevant keywords when using Boolean operators to narrow your search results
● Evaluate the credibility of additional online sources
● Look for websites with trusted domain extensions
● As a rule, use at least six sources for an essay of 2,000 words
By following our suggestions, you can get your search off to a flying start. We also recommend keeping track of your sources as you conduct your research. This will make it easier to correctly format citations from your sources.
Finally, we urge you to search for sources right after your professor assigns the essay. Waiting until a few days before the essay is due to start searching is a bad idea.
FAQs
1. What Types of Sources Are Recommended?
We recommend credible websites, books, journal articles, and newspapers.
2. How Do I Know if a Source Is Credible?
A source is credible if:
● The author is an expert in the field or is a well-respected publisher (New York Times)
● It contains citations for sources used
● The website has a trusted domain extension
● It has current information on your topic
3. How Can I Get the Most Out of Research Databases?
Brainstorm specific keywords related to your topic. This will help you efficiently use Boolean operators. You should also have a clear understanding of the scope of your essay. Finally, use databases that are related to your topic. For instance, if your topic is literature then JSTOR is a good option.
4. Is Writing the Reference List Difficult?
This will depend on the required referencing style, such as APA, MLA, and Chicago. Remember to list the sources alphabetically in the reference list.
Once you've written the list, we recommend proofreading it. Your professor will be checking that your reference list meets the referencing style guidelines. A second pair of eyes always helps, so we recommend asking our proofreading experts to review your list. They can check that your sources are listed alphabetically. Additionally, our proofreaders will check that your list meets referencing style guidelines. Our proofreaders are pros with popular referencing styles such as MLA and APA. Consider submitting a 500-word document for free!
More Writing Tips?
Understanding the role of words in language is fundamental to effective communication. Pronouns are a...
Trusted by thousands of leading
institutions and businesses