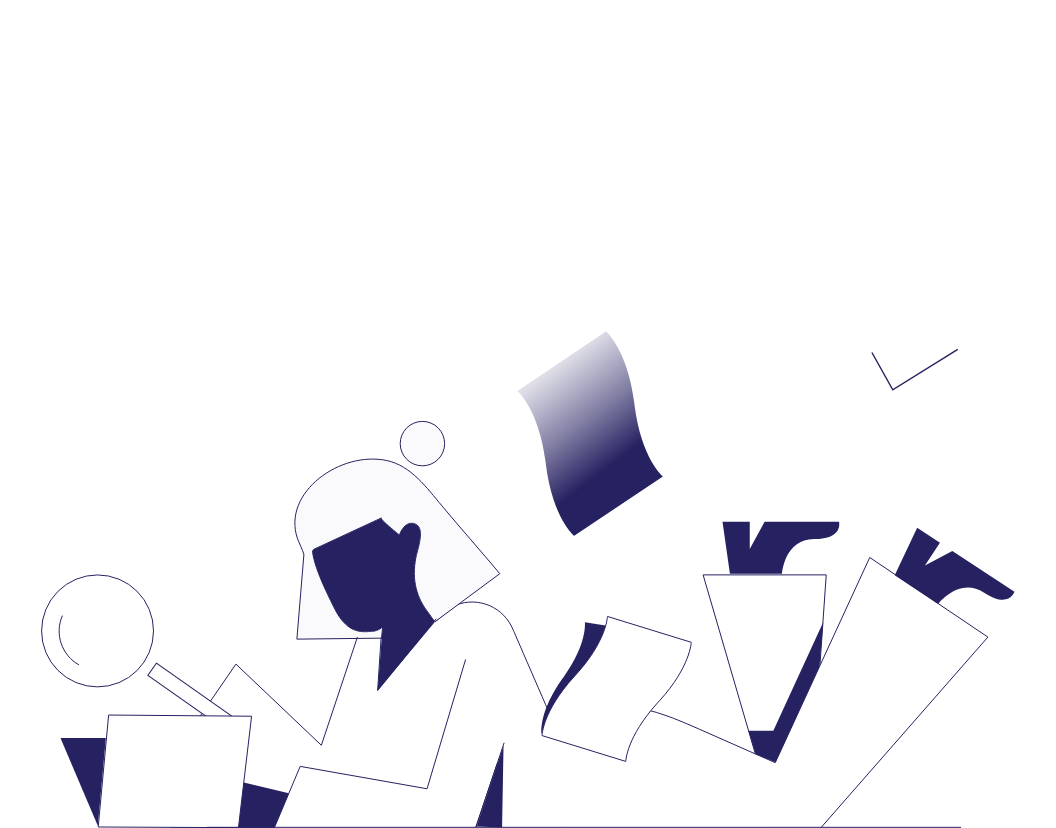 5 Hacks for Using Google Scholar
Literature reviews are crucial to the research process and essential for developing your research idea, pinpointing knowledge gaps, identifying how your research can contribute to further understanding, and much more. Google Scholar is a searchable database for scholarly literature (e.g., books, journal articles, and theses) that's meant to facilitate the research process. However, there's such a vast amount of information available—approximately 160 million sources!—so it's important to use the tool effectively.
We have 5 hacks for using Google Scholar that can help you write your next research paper:
1. Use keywords to generate more focused and relevant search results.
2. Use an advanced search to further narrow your search results.
3. Use the "Related articles" and "Cited by" features to find even more relevant sources.
4. Add important sources to your library and categorize them under labels to stay organized.
5. Use the citation generator to take the stress out of building your reference list/bibliography.
Read on below to look at these tips in more detail.
1. Use a Keyword Search
It's important to use the right keywords to get the most relevant search results. Try brainstorming what you're hoping to learn from your literature search, break down your ideas into subtopics, and then generate a list of keywords or phrases for each. Once you start typing your keywords into the search field, Google Scholar will generate a list of suggested related topics, which is a great place to look too!
Here are a couple of other helpful search hacks:
● If you put a phrase in quotation marks, it will search for exact matches to that phrase. Otherwise, your keywords won't necessarily be grouped in the same order in the resulting sources.
Find this useful?
Subscribe to our newsletter and get writing tips from our editors straight to your inbox.
●  Searches aren't case sensitive, but there are some Boolean operators that you can use to refine your search results:
o "AND" will require both of the words or phrases on either side to be somewhere in the source
o "NOT" can be placed in front of a word or phrase to exclude sources that include them
o "OR" will give equal weight to sources that match the words or phrases on either side
2. Use an Advanced Search
If you find that you need to narrow your search results even further, you can use an advanced search. Open the hamburger menu in the upper left-hand corner and select the "Advanced search" menu item. In the subsequent pop-up window, you can populate the fields to limit your results by author, title, publication, or date.
3. Find Related Articles
If you find a particularly helpful source, you can click "Related articles" or "Cited by" under the source to see additional relevant results. "Related articles" provides you with a list of sources recommended by Google Scholar. "Cited by" will show you other works that have cited the original source. These can be great tools if you find that you're low on sources!
4. Create a Library of Sources
If you're working on a significant research project, it can be helpful to create a library as a shortcut to your relevant searches. On the search results page, you can click "Save" next to the star icon to add a source to your library. On your "My library" page, you can use labels to categorize your articles by topic or create one for each research project to help you stay organized.
To stay up to date on the latest research for your topics of interest, you can also set up alerts. On the left-hand side of the search results screen, click on "Create alert" next to the envelope icon. On the following screen, you can set the alert query, the email address where you want the updates sent, and the type of results you want updates about (i.e., top results or all results).
5. Generate Citations
Composing accurate citations can be a time-consuming part of the research process. Fortunately, Google Scholar makes this easy with its citation generator. Simply click "Cite" next to the double quotation icon below the relevant source, and in the pop-up window, choose the citation format you need (e.g., MLA, APA, Harvard), and copy it directly into your document!
While the research process is an important step in writing your research paper, proofreading and editing will ensure that your final product is clear, concise, and correct! We have editors available 24/7 who are experts in most referencing styles. Upload a free trial document today to learn more!
More Writing Tips?
In today's digital age, engaging and interactive presentations are a great way to capture your...
Trusted by thousands of leading
institutions and businesses