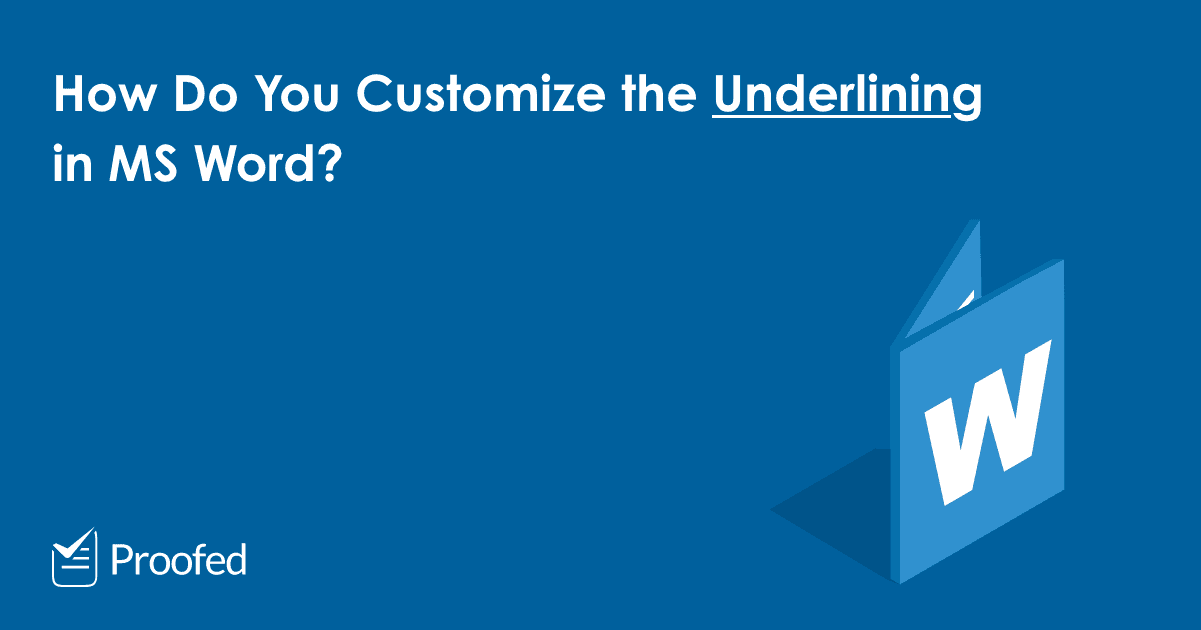 A Quick Guide to Underlining in Microsoft Word
Underlining text in Microsoft Word is simple. You can even tailor the line style! To find out how, check out our guide to underlining in Microsoft Word.
Underlining in Microsoft Word
The basics of underlining text in Microsoft Word are simple. All you do is select the text you want to format, or place the cursor where you want to start typing, then do one of the following:
Click the U symbol on the Home tab.
Use the keyboard shortcut Ctrl + U (or Cmd + U on Mac computers).
This will add the default underlining in the place selected.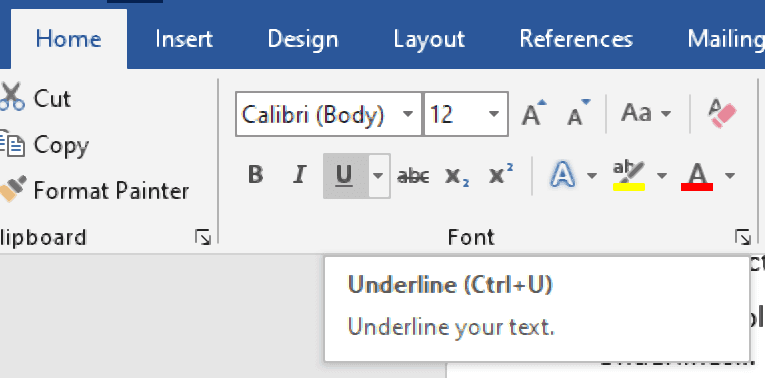 Custom Underlining in Microsoft Word
If the default underlining doesn't suit your needs, you can customize it by:
Selecting the text you want to underline (or placing the cursor where you want to start typing the underlined text).
Clicking the little arrow next to the U symbol on the Home tab.

Selecting a line style or color from the dropdown menu.
This will apply the selected line style and color as required. Alternatively, you can click More Underlines… in this same dropdown menu to open the font dialog box, where you'll see further underlining options.
Find this useful?
Subscribe to our newsletter and get writing tips from our editors straight to your inbox.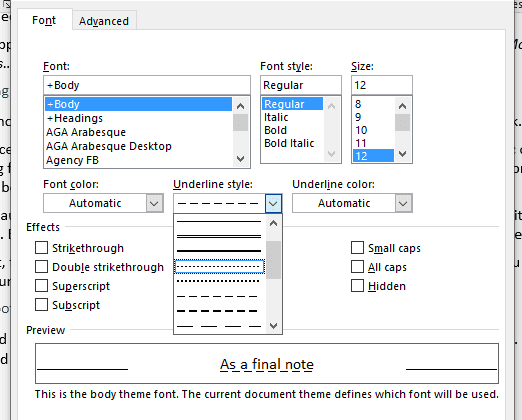 Underlining or Italics?
As a final note, you might want to check whether to use underlining or italics in your work, since italics are more common in modern writing.
For instance, while underlining was once widely used for emphasis, most people use italic or bold formatting for this now. And while people used to underline titles in writing (e.g., if mentioning a published book in an essay), these are now italicized or placed in quote marks.
This is because underlining is a hangover from the days of typewriters, which didn't have italic or bold fonts. But this isn't an issue in the age of word processors, so underlining has become rare.
Expert Proofreading and Formatting
If you need to be sure your documents are clear and professional, our services could help. Submit a 500-word sample document for free proofreading today to find out more.
More Writing Tips?
In today's digital age, engaging and interactive presentations are a great way to capture your...
Trusted by thousands of leading
institutions and businesses