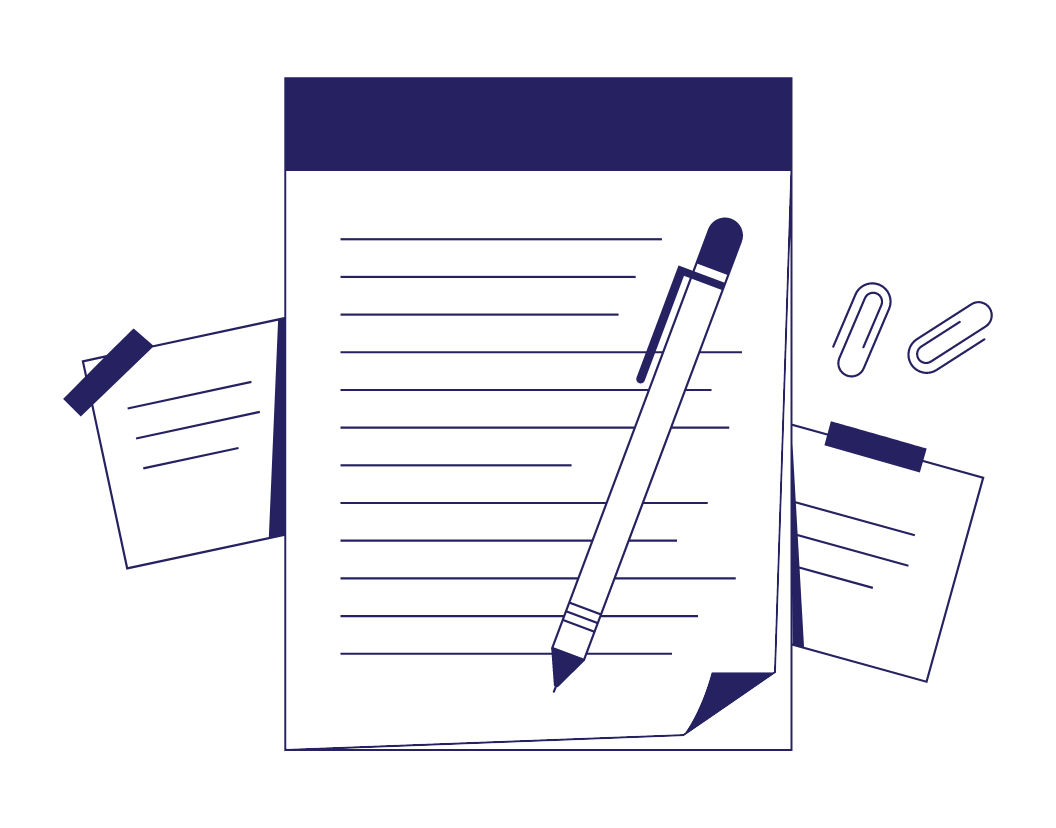 A Guide to Logistical/Ethical Considerations in Thesis/Dissertation Writing
Why include a section on logistical/ethical considerations in your thesis/dissertation?
Ethical and logistical considerations are the guidelines that marshal your research practices and activities. With so many necessary steps to planning your dissertation, it may be tempting to dash off your logistical and ethical considerations section. However, don't make that mistake! Including a thorough section on logistical and ethical considerations in your thesis shows that you have carefully considered your research plan, from the ethical implications of your research findings to the impact of performing the study itself.
And above all else, not providing well-thought-out ethical and logistical considerations in your research plan could derail your entire dissertation and have other grave consequences. But not to worry! Here, we offer a step-by-step guide to writing your logistical and ethical considerations section so that you can tick another essential item off your thesis checklist.
Steps for creating a logistical/ethical considerations section
Clarify your ethical and logistical principles.
Your ethical and logistical principles will depend on many factors, such as research topic, fieldwork, and the possibility of direct interaction with vulnerable populations.
However, several overarching research principles are always helpful to remember. For example, the Belmont Report lists three often invoked principles: respect for persons, beneficence (i.e., maximize potential benefits to research subjects and minimize potential harm), and justice (i.e., people should be treated fairly). However, many other principles exist (and we offer a few other frequently cited principles below that might apply to your research).
If you haven't done so already, discuss the ramifications of your dissertation work from an ethical standpoint with your adviser, who may bring up concerns that you've overlooked. You should also check with your organization's Institutional Review Board (IRB) to confirm that there are no policies you need to be aware of.
Evaluate each step of your research plan, as well as its potential risks and implications, and plan how you will ensure the ethical treatment of all persons involved.
Now that you have clarified your ethical and logistical principles, go through each stage of your research plan and consider the ethical impact of each step. Come up with a systematic plan to make sure that you're protecting the ethical standards you've laid out for each one of the people affected by your research.
Record your practices thoroughly and carefully during your research.
During the course of your study, keep detailed records of how you made sure the practices that address the ethical and logistical considerations were completed.
For example, if you should be obtaining verbal consent before conducting an interview, maintain a system to record that the consent was received.
Or, if it's necessary to keep your digital data secure, be sure to make a note of the hardware and software you use. Plenty of online templates can help you keep these details organized.
Write the ethical and logistical considerations section.
If you've kept detailed records, writing up your ethical and logistical considerations should be a straightforward process. It's more common these days to see a section devoted to research ethics in dissertation structures.
Once again, check with your adviser to make sure you follow the proper protocol when you add your section on ethical and logistical considerations to your dissertation.
Find this useful?
Subscribe to our newsletter and get writing tips from our editors straight to your inbox.
Potential ethical and logistical considerations
This is not a comprehensive list, but here are a few more common ethical and logistical considerations that may apply to your research work:
●  Informed consent: Participants should be able to voluntarily join the study and know what the study is about and what the implications of the work are.
●  Anonymity, confidentiality, and data protection: Participants should have a reasonable expectation that their confidential data will remain private.
●  Nondiscrimination: You should avoid discrimination on the basis of sex, race, ethnicity, or any other factor.
●  Social responsibility: Research should contribute to the common good.
Following the four steps outlined in this post will help you write an ethical and logistical considerations section in your dissertation:
1. Define your principles
2. Evaluate the risks and implications of each stage of your research
3. Record your practices carefully
4. Write up your considerations in the appropriate format for the dissertation.
Although ethical considerations vary from study to study, our guide should get you through another step in writing your thesis! Remember to include enough time for editing and proofreading your dissertation, and if you're interested in some help from us, you can try a sample of our services for free. Good luck writing your dissertation!
More Writing Tips?
Understanding the role of words in language is fundamental to effective communication. Pronouns are a...
Trusted by thousands of leading
institutions and businesses