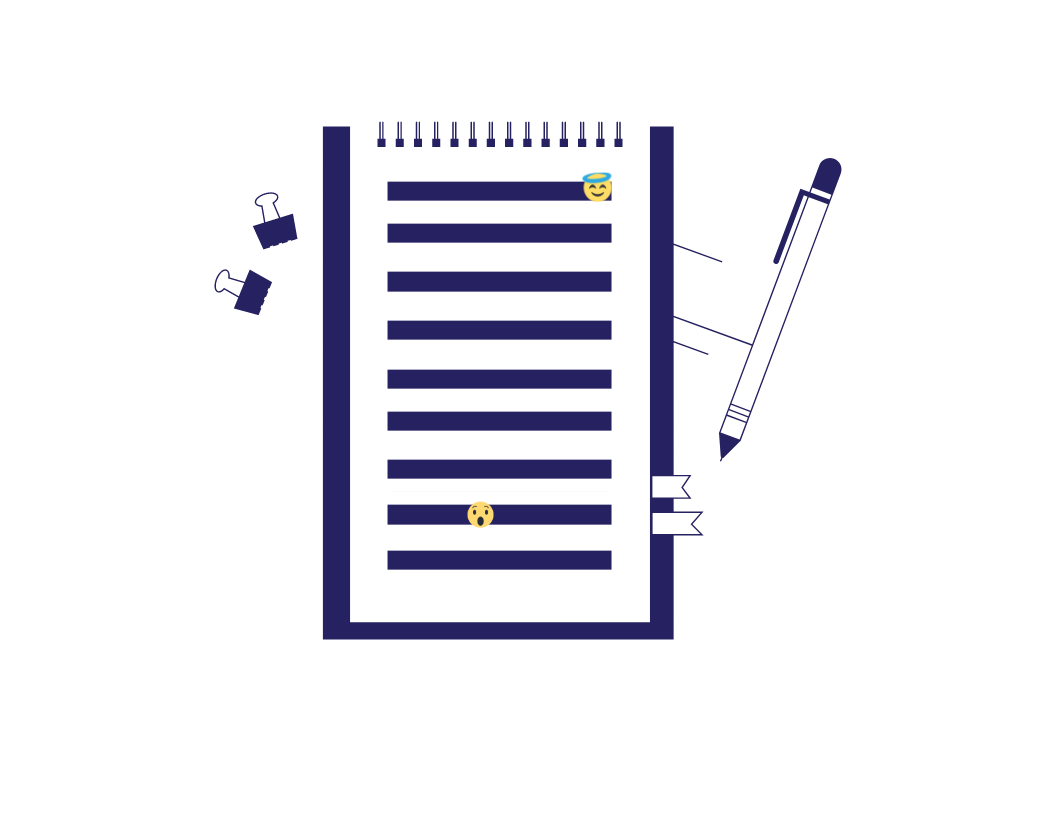 A 2022 Guide to Using Emojis in Business Writing
More than 3,000 emojis have been created to help us express emotions and tone in written communications. While they originally gained popularity in informal text message conversations, 61% of professionals now use emojis at work. Despite their increased popularity, there are still limitations to when emojis should be used, so we've put together a guide on how they should be used in your business writing. Read on to learn more! 👇
Emoji Trends
The 2019 Emoji Trend Report found that people who use emojis at work agree that they help us better communicate our thoughts and feelings and connect with people, both of which are increasingly important among professionals as remote and hybrid work models become more common.
The report also demonstrated that emoji users revealed that emojis can help lighten the mood and make work fun, show support, and communicate despite language barriers, all of which can boost interpersonal communication and morale in the workplace.
When to Use Emojis at Work
1. Workplace Communications
In a survey of professionals regarding their opinions on using emojis at work, the responses were split by age: young adults agree that emojis are appropriate to use, while professionals over the age of 45 believe they are inappropriate.
Many younger emoji users see colleagues who also use emojis as kinder and more approachable, whereas older professionals see colleagues who use emojis as less genuine and competent. Therefore, when deciding when to use emojis at work, it's best to understand your recipient and avoid using emojis with colleagues and leaders who don't also use them.
Find this useful?
Subscribe to our newsletter and get writing tips from our editors straight to your inbox.
It's also important to note that while internal memos and emails are less formal and emoji-appropriate, business documents you may be writing at work, such as official reports, contracts, proposals, and policies, should be emoji-free.
2. Client Communications
While it's important to consider the use of emojis among colleagues, another key consideration is their use in client communications. The emoji trend report also revealed that more than 50% of emoji users are more likely to engage with brands that use emojis online. In the same way that punctuation can impact the tone of your writing (e.g., ending a sentence with a full stop versus an exclamation mark), emojis can help convey a clearer tone and message.
Using emojis on social media and in live chats is a great way to humanize your brand and engage with your clients, both of which can lead to client retention. However, it's important to note that there are some scenarios where using emojis could be harmful, like when responding to client complaints or replacing words with emojis, which could lead to miscommunications.
Proofreading & Editing
Emojis aren't the only thing to consider when ensuring professionalism in your business writing 🤔. Reviewing your writing to ensure that it's clear, concise, and error-free is crucial to your success as a professional 💯💪. Fortunately, we have expert editors who are ready to help with anything from a cover letter to articles of all kinds 🙌. You can submit a free trial document today to learn more!
More Writing Tips?
For many students and their families, autumn officially starts once school is back in session....
Trusted by thousands of leading
institutions and businesses