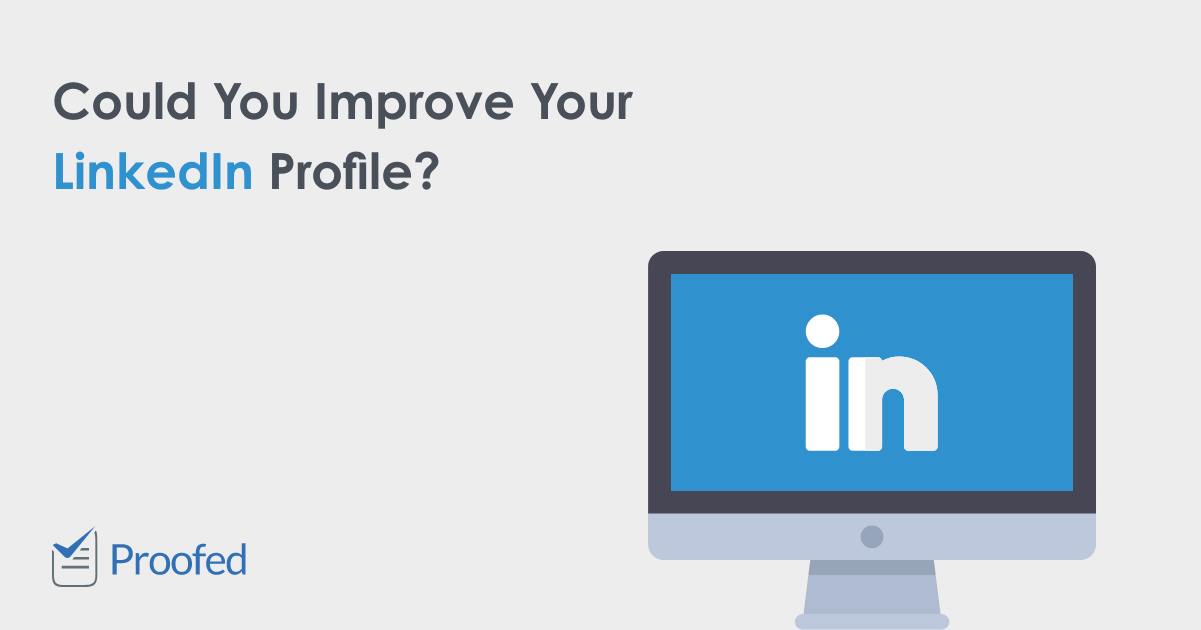 7 Tips to Enhance Your LinkedIn Profile
LinkedIn gets fewer headlines than Twitter or Facebook. It isn't where the latest memes go viral. But it is a crucial tool for recruiters and employers, so getting your LinkedIn profile right is vital for any professional.
But what can you do to enhance your LinkedIn profile? We have some tips.
1. Complete Your LinkedIn Profile
Some people leave their LinkedIn profile unfinished. But this:
Can look unprofessional, as it implies you're not interested in your career.
May suggest you're uncomfortable with technology and the internet.
Makes you much harder to find with LinkedIn's search function.
As such, make sure your profile is complete and kept up to date. LinkedIn is very keen for you to do this, too, offering prompts for what to do next and a Profile Strength meter to measure completion.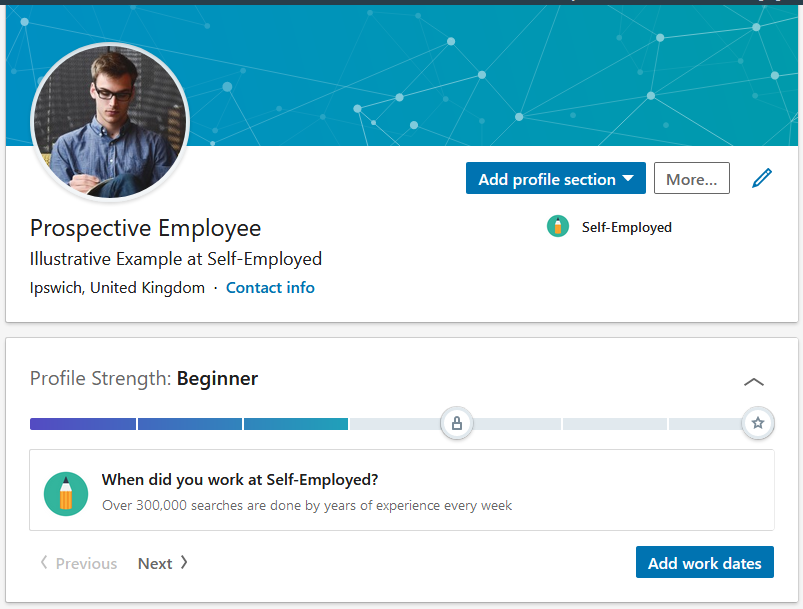 2. Pick a Great Photo
Your photo is the first thing someone sees when they check your profile. Ideally, it should be:
Recognizable – Make sure you are the only person in the picture, that your face is visible, and that it is up to date (i.e., don't use a ten-year-old photo, even if you did have more hair back then).
High Quality – Even at a small size, you need your photo to be clear, not blurry or pixelated, so pick a decent quality image and shrink it down.
Professional – Pick a photo where you look confident, successful and trustworthy. If you can find a photo that shows you in action (e.g., giving a talk at a conference or doing practical work), even better.
If desired, you can also add a background image to your LinkedIn profile.
3. Write a Headline
Your headline is the short statement immediately beneath your photo. Here, you will want to sum up what you do as clearly and concisely as possible (up to 120 characters). However, you could also include something more promotional, such as a specialism or notable achievement.
The headline is also important for searchability, helping people to find your profile, so include any important keywords related to your role.
4. Skills, Endorsements and Recommendations
Try to approach the skills and endorsements in LinkedIn strategically.
It might, for instance, be tempting to list every endorsement you get on your profile. But this can backfire. For instance, while it may be fun that a friend or colleague endorsed you for "Baking" after you brought cookies into the office once, it may be less relevant to your work as a programmer.
As such, give the skills most relevant to your work pride of place on your profile. You can also ask people you've worked with for a recommendation.
5. Custom URL
When you create a LinkedIn profile, the URL is your name and a string of numbers. But you can customize this URL, making it more descriptive.
For instance, Bert the chimney sweep could add this information to his URL:
Find this useful?
Subscribe to our newsletter and get writing tips from our editors straight to your inbox.
Auto URL: https://www.linkedin.com/in/bert-poppins-405032192/
Custom URL: https://www.linkedin.com/in/bert-poppins-chimney-sweep/
This will make Bert easier to find when people search for a chimney sweep.
To add a custom URL to your LinkedIn profile, simply:
Select "Edit public profile & URL" on your profile page.
Click the little pencil in the "Edit your custom URL" box.
Enter a new URL and click "Save."
Your new URL should then point anyone who uses it to your profile.
6. Describe Yourself Clearly and Concisely
The content of your LinkedIn profile, from the "About" section to your work experience, will depend on what you do or the kind of role you're seeking.
But while we can't advise you on the exact nature of what to write, we can offer some tips on how to write about yourself:
First Person – Use first-person pronouns (e.g., "I am a proofreader," not "David is a proofreader"). This will feel more personal and approachable.
Include Keywords – Make a list of keywords related to your role (e.g., common job titles, qualifications, or skills). Work these into your profile text naturally, but don't force them into places they don't fit.
Jargon and Buzzwords – You should tailor your profile to your industry, so you may need to show that you understand the technical language involved. Try not to overdo the jargon and buzzwords, though, as it can affect readability or come across as empty padding.
Format for Skim Readers – Recruiters may look at dozens of LinkedIn profiles every day, so make yours easy to skim read if possible. Try to avoid long blocks of text by using lists or bullet points in a few places.
The more readable your profile, the more it will impress potential employers.
7. Proofread Your LinkedIn Profile!
Finally, don't forget to have the text from your profile checked by a professional. A proofreader can help you catch errors you may have missed or refine your writing for a greater impact.
A LinkedIn profile full of spelling or grammar errors, on the other hand, may suggest that you don't care or that you lack attention to detail. And this could limit your career chances going forward.
Summary: 7 Ways to Improve Your LinkedIn Profile
A good LinkedIn profile can boost your career. But what should you do to make your profile stand out from the crowd? Our top tips include:
Make sure your LinkedIn profile is complete and up to date.
Pick a high-quality, professional profile photo.
Write a headline clearly and concisely summarizing what you do.
Focus on giving the skills, endorsements, and recommendations that are most relevant to your work a prominent place on your profile page.
Create a custom URL that includes a description of what you do.
Describe yourself as clearly as possible, using key words where possible, avoiding unnecessary jargon, and formatting for skim readers.
Make sure to proofread your profile to get rid of unfortunate typos.
Follow these tips, and you should be making new connections in no time.
More Writing Tips?
Putting together a reference list is an important and necessary part of writing a paper,...
Trusted by thousands of leading
institutions and businesses