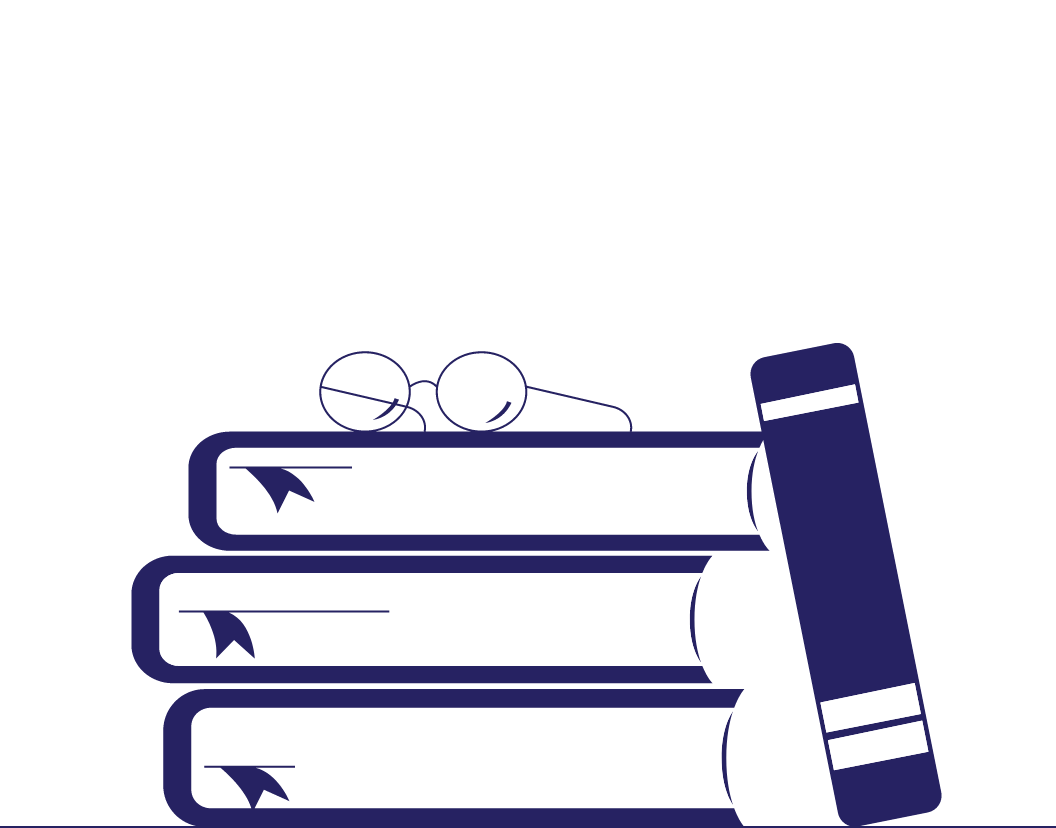 6 Great Children's Stories About School
As the new school year approaches, it brings with it a whole host of emotions – for both children and parents!
Reading about the foibles and funniness of school life can help to calm your children's jitters or just provide a relatable story for them to get lost in.
Here are six books based on school life from an abundance of brilliant children's authors, from stories for young children all the way up to young adults.
Stories About School for Young Children
The beloved Charlie and Lola series has a fantastic addition called I Am Absolutely Too Small for School. The story explores Lola's concerns about starting school. Her patient and kind big brother, Charlie, takes the time to persuade her that school might not be so scary after all… and Soren Lorensen, her imaginary friend, gets to come along for the ride!
Lily is nervous about going to school and expresses her worries through her toy, Blue Kangaroo: "I think Blue Kangaroo has a tummy ache! He wants to go home!"
She takes Blue Kangaroo with her to school, but she has such a nice time that she forgets to bring him home with her! Blue Kangaroo is off having adventures of his own though, recreating the activities he saw the children doing in the classroom that day.
This heartwarming story could work wonders for easing your little ones' fears about starting at school.
Stories About School for Tweens
Jordan Banks is in seventh grade. He's an avid cartoonist, but his parents choose to enroll him in a private school for high achievers instead of the art school he pines for.
This New York Times #1 Bestseller is a graphic novel that follows Jordan's experience as one of the only children of color in his grade, feeling torn between two worlds, and being the new kid in school.
This classic tween book is the hilarious beginning of the laugh-out-loud 10-book series of the fictional Georgia Nicolson's diary entries.
Find this useful?
Subscribe to our newsletter and get writing tips from our editors straight to your inbox.
Full of funny moments paired with teenage angst, and of course, the twists and turns of boy drama and friendship troubles, this book was named a Printz Honor book and won the Nestle Smarties Book Prize.
Angus, Thongs and Full-Front Snogging is a brilliant glimpse into the mind of a teenage girl and will have whoever reads it – tween or adult – laughing out loud!
Stories About School for Young Adults
Looking for Alaska is an incredible young adult novel aimed at high school students. The story follows Miles Halter who moves to Alamba to attend Culver Creek Preparatory High School for his junior year.
During daring escapades with his friend group at the boarding school, he falls in love with the mysterious Alaska Young, but an urgent late-night drive changes their world as they know it.
Funny, brilliantly written, heartbreaking, and heartwarming all at the same time, Looking for Alaska is a true page-turner that was awarded the Michael L. Printz Award for the best young adult novel.
Jake Livingston sees dead people everywhere. That, along with him being one of the only black students at St. Clair Prep and living in the shadow of his older, more popular brother, makes it difficult for him to fit in at school.
Most of the time, the spirits Jake sees are completely harmless… until he meets Sawyer. Sawyer was a school shooter at St. Clair Prep who killed six students as well as himself. In his afterlife, he brings terror to Jake, as well as the neighborhood.
Penning a Novel? We Can Help
We provide a proofreading and editing service for authors. With us, you'll have a team of editors who specialize in fiction writing to get your next bestseller ready for publication.
Don't just take our word for it. Get 500 words of your next novel proofread completely free of charge!
More Writing Tips?
In today's digital age, engaging and interactive presentations are a great way to capture your...
Trusted by thousands of leading
institutions and businesses