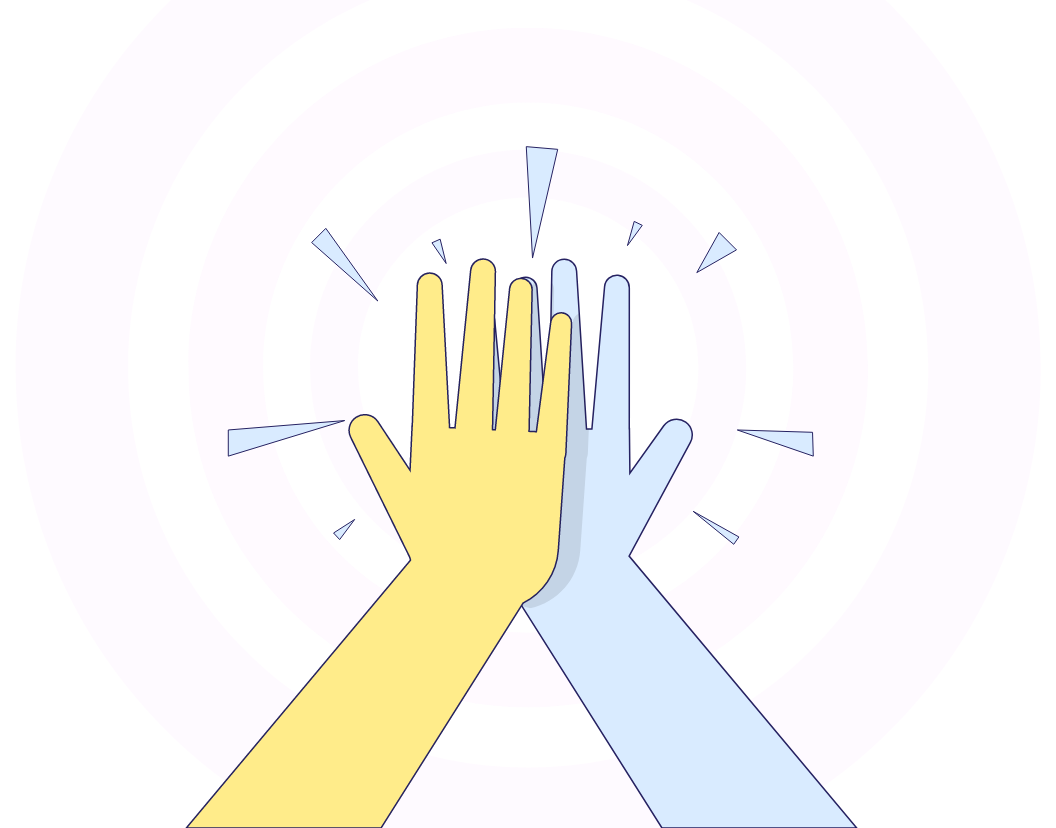 5 Books About Friendship for National Best Friends Day
Happy National Best Friends Day!
Where would you be without your best friend? Use this day to show them some love and reflect on what makes friendship so special.
Here are five books about friendship to celebrate the one who's always there for you when it hasn't been your day, your week, your month, or even your year.
Eleanor Oliphant is completely fine… on paper. Her life is regimented and scheduled to the tee. Relying on her office job, vodka, and regular conversations with 'Mummy', everything she does is timetabled and idiosyncratic.
When Eleanor becomes friends with Raymond, things begin to change. Raymond is an IT worker at Eleanor's office, and after the pair hit it off, they find themselves on an intriguing journey through life together, including helping an elderly man and rescuing a cat. But in the end, it's Raymond who rescues Eleanor.
This novel by Gail Honeyman won the Audie Award for Fiction and has made a real splash on the book scene since it was published.
Of Mice and Men is a classic book by John Steinbeck that follows the story of Lennie and George, two very different men who have a bond so strong that they consider each other family.
They work as laborers in California's vegetable fields during the Great Depression, but their dream is to own an acre of land and a shack.
This is a twisting tale of the hardship and misunderstandings that face the two men, but even through tragedy, one thing that holds strong is friendship.
Tip: Get the tissues ready when you read this one!
The Lido by Libby Page is a heartwarming story of an unlikely friendship.
Kate, who is 26 years old, meets 86-year-old Rosemary when she is writing a news story for a London-based newspaper. The story is about the local lido being closed down and sold to property developers.
Find this useful?
Subscribe to our newsletter and get writing tips from our editors straight to your inbox.
Rosemary met George, her late husband, at the lido, and the place holds some of her fondest memories of him.
As Kate and Rosemary both fight against the closure of the lido, their friendship blossoms over the course of the book, shining a light on how even the most different people can strike up a beautiful bond.
Another classic story on our list, The Sisterhood of the Traveling Pants by Ann Brashares, is a fantastic novel about four best friends who are about to spend their first summer away from each other.
Carmen buys a pair of jeans, but she doesn't think they're all that special. Her best friends Lena, Tibby, and Bridget all try them on, and they fit each girl perfectly. They even look great on Carmen!
The girls conclude that the pants must be magic, and as they go off on their holidays, they take turns wearing the 'traveling pants' as their lives transform across the summer.
May Cobb's The Hunting Wives is a fascinating and chilling story.
Sophie has just moved to Texas from Chicago with her husband and their young son. While settling into their new, small-town life, Sophie meets Margot Banks and is immediately drawn to her.
Margot is a socialite who is part of the Hunting Wives, an elite clique, and has a penchant for wild nights and behaving badly. Sophie gets sucked deeper and deeper into Margot's mysterious ways, and the world around her changes before her eyes. Before she knows it, she's part of a murder investigation.
The Writer's Best Friend
Proofed is a professional proofreading and editing service for authors, professionals, and students. Proofreading a novel is no small feat – there's so much to think about.
We can take all of that off your shoulders with our book editing and proofreading service that includes giving feedback on spelling and grammar problems, plot issues, tone, readability, and style.
Do you have a snippet of your next novel ready for editing? Get 500 words proofed by us 100% free of charge!
More Writing Tips?
In today's digital age, engaging and interactive presentations are a great way to capture your...
Trusted by thousands of leading
institutions and businesses