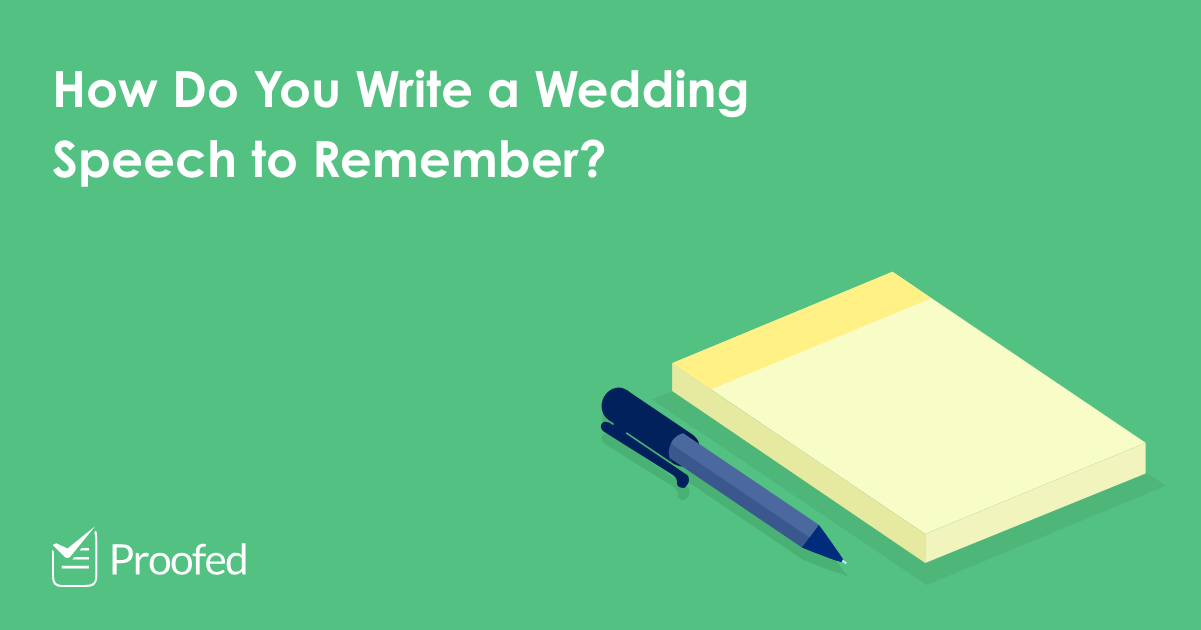 4 Tips on Writing a Wedding Speech
Who doesn't love weddings? Fancy clothes, romance, food and drink aplenty – they tick all the "Good Time" boxes. But wait! Maybe you're the best man, maid of honor, or father of the bride. If so, you might find yourself distracted by fear of delivering a wedding speech.
But you can't let worries about public speaking ruin the party. And with our top tips, you can be confident of getting your wedding speech just right.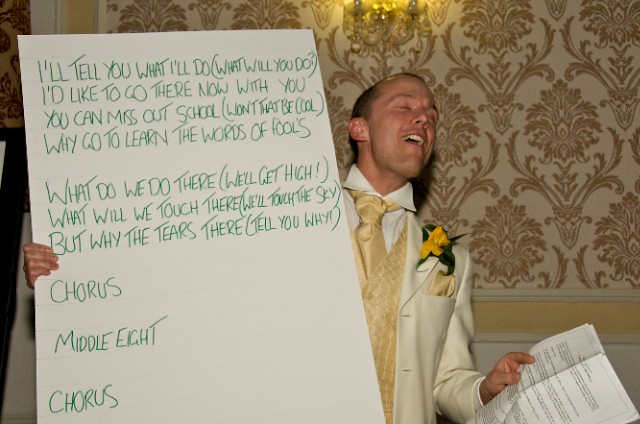 1. The Essentials of a Wedding Speech
There is a basic structure that most wedding speeches follow:
Introduce yourself and how you know the groom and/or bride
Offer an anecdote or two about your relationship with them
Talk about the bride and groom as a couple
Thank anyone who you need to thank (e.g., guests, parents of the couple)
Make a toast to the future
There is room for variation in here, depending on the tone you want to strike. But this basic structure is a good starting point for any wedding speech.
2. Be Funny (But Not Too Funny)
It's often fun to have a couple of jokes or funny stories in a wedding speech. You can look for jokes online, but people may have heard these before! Instead, try to come up with something personal to the couple. Jokes are always funnier if they are based on something true.
Remember, though, that this is not a comedy routine. Your speech should celebrate the couple. And if all you do is crack jokes, it might seem like you're not taking the wedding seriously.
Find this useful?
Subscribe to our newsletter and get writing tips from our editors straight to your inbox.
3. Don't Go There!
Here is a list of things you should not do in your wedding speech:
Go on about the happy couple's ex-partners
Swear and/or tell filthy jokes
Discuss the couple's relationship problems
Dig out the most embarrassing stories imaginable
Make it all about you
Talk for hours and hours (10 minutes maximum!)
You can bend these rules if you're sure the couple and guests will be fine with what you say. But remember that Aunt Ethel might not be as happy to hear your foul-mouthed story about what the groom did on holiday in Thailand as you and your buddies! So try to judge the room.
4. Get It Proofread
You might not think proofreading is important for a wedding speech, as nobody will read it except you. But it does offer advantages:
Making sure it is error free will make it easier to read out loud
Editing will keep your speech punchy and focused
You can even request feedback on your jokes!
So if you want to make a great speech, get in touch to see how we can help.
More Writing Tips?
Among and between are both prepositions used to describe how objects, people, or things relate...
Trusted by thousands of leading
institutions and businesses