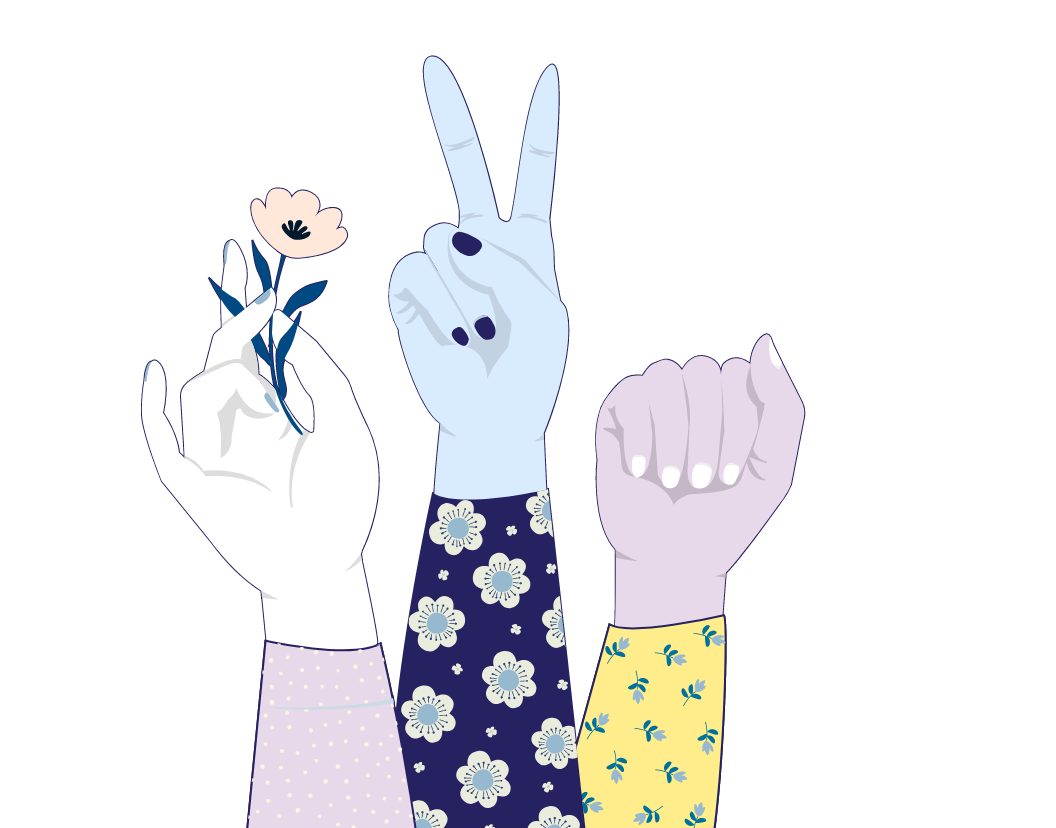 4 Poems About Sisters and Sisterhood
As children, sisters may fight or relentlessly pick on each other, but there's no denying that they share an unbreakable bond. Do you have a sister, or perhaps a beloved friend you consider to be your sister? Be sure to wish her a happy National Sisters Day, celebrated on the first Sunday of every August! If you won't have the chance to spend time with your sister, why not write her a poem or send her one as a gift? Read on for some poems that commemorate this special person in your life.
1. One Sister Have I in Our House by Emily Dickinson (Abridged)
One Sister have I in our house,

And one, a hedge away.

There's only one recorded,

But both belong to me.

One came the road that I came –

And wore my last year's gown –

The other, as a bird her nest,

Builded our hearts among.

She did not sing as we did –

It was a different tune –

Herself to her a music

As Bumble bee of June.

Today is far from Childhood –

But up and down the hills

I held her hand the tighter –

Which shortened all the miles –

Emily Dickinson wrote this poem for her sister-in-law, Sue, for her birthday in 1858. Though Sue lives "a hedge away," Emily makes the claim that they are sisters, nonetheless. One Sister Have I in Our House shares the important message that sisters do not need to be related by blood. You can read the full poem here. 
2. Sister of Mine by Todd-Michael St. Pierre
Sister of mine, please know that I miss you,

As miles separate us in life as we roam.

I close my eyes and we're still together…

Splashing in puddles as we skip toward home.

Picking wish-flowers and making mud-pies,

In fields of Summer, under apricot skies.

Oh it really does seem like yesterday,

And I'll always remember us this way.

Sister of mine, please know that I love you,

No distance on earth, could alter this truth.

Not a day passes, that I don't think of you,

And far-away playgrounds in dreams of youth.

Although we often lose touch with friends from childhood as we grow older, distance and time have no hold on the love shared between siblings. Sister of Mine by author Todd Michael St. Pierre is a poem about growing up and feeling nostalgic about an idyllic childhood.
3. My Sister, My Friend by Leann Stiegman
To me, you are an angel in disguise.

Find this useful?
Subscribe to our newsletter and get writing tips from our editors straight to your inbox.
Full of intuition, you are intelligent and wise.

Always giving and helping through good times and bad.

You are the best friend I've ever had.

If I had one wish, it would surely be

To give you as much as you've given to me.

Though I've put our relationship through some cloudy days,

You've been my sunshine in so many ways.

Through trials and tests, right by me you stood,

And you gave me your hand whenever you could.

Thank you so much, my sister, my friend.

My gratitude for you has no end.

This poem is perfect for a sister who doubles as a best friend. Leann Stiegman's My Sister, My Friend, written in 2006, conveys how her sister positively affects her life and stands by her through thick and thin. 
4. To My Sister by William Wordsworth (Abridged)
It is the first mild day of March:

Each minute sweeter than before

The redbreast sings from the tall larch

That stands beside our door.

There is a blessing in the air,

Which seems a sense of joy to yield

To the bare trees, and mountains bare,

And grass in the green field.

My sister! ('tis a wish of mine)

Now that our morning meal is done,

Make haste, your morning task resign;

Come forth and feel the sun.

Edward will come with you; – and, pray,

Put on with speed your woodland dress;

And bring no book: for this one day

We'll give to idleness.

To My Sister evokes the warmth of spring. Two siblings, forgetting their chores for the day, involve themselves in the "idleness" that only children know. Romantic poet William Wordsworth wrote this poem for his sister, Dorothy, in 1798 while living with her in the English countryside. 
Proofreading and Editing
There's no better gift than one that comes from the heart! Now that you have some inspiration, consider writing your sister a poem to share your affection for her on National Sisters Day. Here are some poetry writing exercises to help set your creative wheels in motion. When you're finished, you can send your work to our team of expert editors to ensure no errors distract from your heartfelt message. If poetry isn't your cup of tea, our services are open to authors as well. Try a free 500-word sample today! 
More Writing Tips?
When it comes to written content, perfection is the goal. Whether it's a crucial business...
Trusted by thousands of leading
institutions and businesses