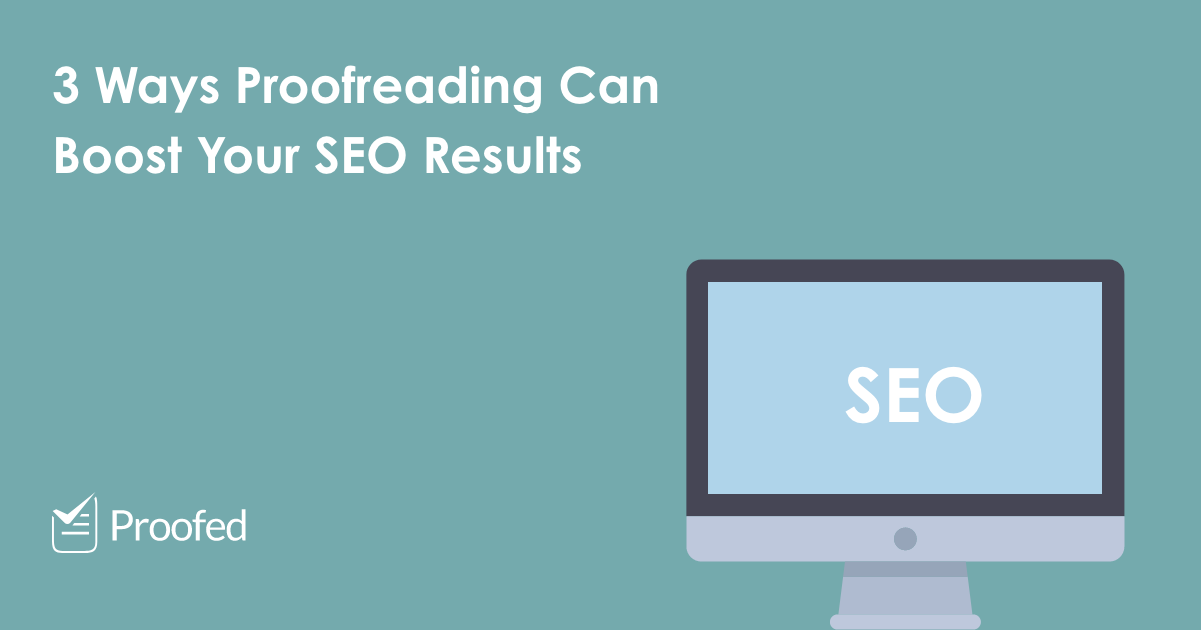 3 Ways Proofreading Can Boost Your SEO Results
Search engine optimization (or SEO) is vital for any business that operates online. But did you know that proofreading can boost your SEO results? It can do this in three important ways:
Helping you to work keywords organically into the text on your website.
Ensuring your content is factually correct and free from typos.
Giving your content a more authoritative, trustworthy tone.
To find out how to boost your SEO via proofreading, read on below.
1. Copy Editing for Keywords
Keywords and keyword phrases are the basis of SEO.
If you run a pet shop in Boston and want to rank on Google when someone searches for "luxury dog food Boston," for instance, you'll need to use the keywords "luxury dog food" and "Boston" somewhere on your site.
But how you include keywords in your website content is important. Simply listing keywords out of context will not work (this is known as keyword stuffing). Rather, you need to work keywords into your content organically.
This is where proofreading comes in. If you hire a proofreader or copy editor to check your content, they can point out places where keywords read awkwardly, then suggest a solution or make a change that preserves the important terms while also ensuring that it reads smoothly.
2. Making Sure Your Content Is Error Free
Accuracy is a key component of SEO. If your content is riddled with factual errors, for instance, search engines like Google will rank it poorly.
As such, having a proofreader to check your writing for misleading or incorrect information, then suggest a revision to fix it, is essential.
Find this useful?
Subscribe to our newsletter and get writing tips from our editors straight to your inbox.
In addition, while search engines do not directly penalize typos, Google's Webmasters have said that reputable pages tend to have better spelling and grammar. This is because people are more likely to trust (and then share) content that is error free, so don't overlook this factor!
3. Ensuring an Authoritative Tone
When people search for information online, they want definitive answers. The highest-ranking websites are, therefore, almost always the ones that provide answers in a clear, concise, and authoritative in tone.
This is partly a case of making sure your content is easy to read (most people don't want to trudge through pages of dense text to find the answer they need, after all). But you also want readers to trust you, and this means using a tone that reflects your expertise in your company's field.
The best way to do this? Ask an expert to polish your writing. As well as correcting errors, a proofreader can refine the tone of your content to ensure you sound like the industry leader you aspire to be.
Expert Business Proofreading to Boost SEO
Proofreading for SEO is always a good idea! And while you can do this yourself, if you want to be sure your content is error free, it is better to ask a professional. And our business writing proofreaders are experts in the field.
To find out more, upload a 500-word trial document for free today.
More Writing Tips?
When it comes to written content, perfection is the goal. Whether it's a crucial business...
Trusted by thousands of leading
institutions and businesses