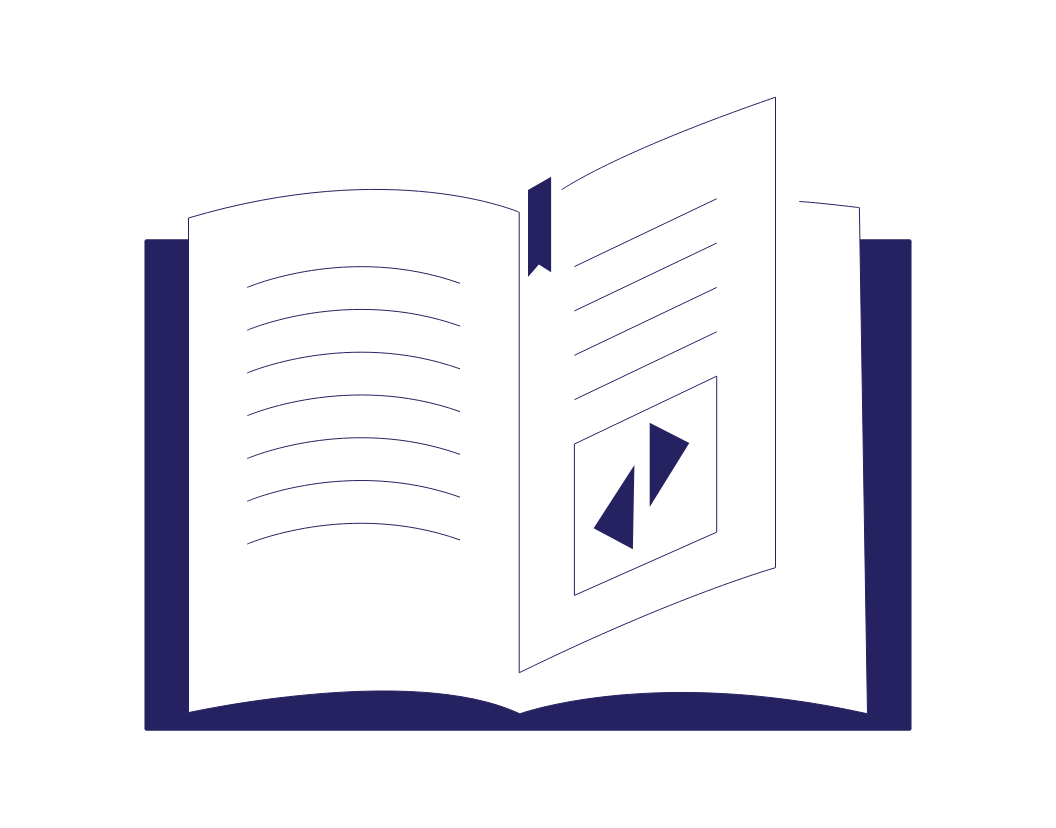 3 Beautiful Poems and Why They're Great
Beautiful poetry expresses emotion, and perhaps what makes poems most magical, is that they can mean anything – they are for interpretation rather than argument. Reading beautiful poetry can bring us joy, but understanding their true meaning allows us to connect, relate, and find meaning in our own experiences.
Check out our analysis of three beautiful poems below.
Two roads diverged in a yellow wood,
And sorry I could not travel both
And be one traveler, long I stood
And looked down one as far as I could
To where it bent in the undergrowth;
Then took the other, as just as fair,
And having perhaps the better claim,
Because it was grassy and wanted wear;
Though as for that the passing there
Had worn them really about the same,
And both that morning equally lay
In leaves no step had trodden black.
Oh, I kept the first for another day!
Yet knowing how way leads on to way,
I doubted if I should ever come back.
I shall be telling this with a sigh
Somewhere ages and ages hence:
Two roads diverged in a wood, and I—
I took the one less traveled by,
And that has made all the difference.

Robert Frost's "The Road Not Taken" is one of the most well-known poems in literary history, and it explores themes of choices and uncertainty. The speaker narrates the choice they must make between two roads and how despite examining each path as much as possible, a choice had to be made with incomplete information. The speaker will never know the experience of the alternative choice, so there is no way to know if the "right" choice was made. The poem explores what it means for all people to be inevitably forced to make decisions, and it closes with the declaration that the only thing we know for certain about our choices, is that they make "all the difference."
"Hope" is the thing with feathers –
That perches in the soul –
And sings the tune without the words –
And never stops – at all –
Find this useful?
Subscribe to our newsletter and get writing tips from our editors straight to your inbox.
And sweetest – in the Gale – is heard –
And sore must be the storm –
That could abash the little Bird
That kept so many warm –
I've heard it in the chillest land –
And on the strangest Sea –
Yet – never – in Extremity,
It asked a crumb – of me.

Emily Dickinson's "'Hope' is the thing with feathers" was published around 1861, but its message about hope still remains relevant today. Using extended metaphor, Dickinson portrays hope as a bird that lives in our souls, and the hope is impossible to defeat and will sustain us even in the worst of circumstances. The lyric poem closes with the beautiful expression that hope, which is so essential to our lives, requires nothing of us but to recognize its relentless existence within us.
3. "Sonnet 18" by William Shakespeare
Shall I compare thee to a summer's day?
Thou art more lovely and more temperate:
Rough winds do shake the darling buds of May,
And summer's lease hath all too short a date;
Sometime too hot the eye of heaven shines,
And often is his gold complexion dimm'd;
And every fair from fair sometime declines,
By chance or nature's changing course untrimm'd;
But thy eternal summer shall not fade,
Nor lose possession of that fair thou ow'st;
Nor shall death brag thou wander'st in his shade,
When in eternal lines to time thou grow'st:
So long as men can breathe or eyes can see,
So long lives this, and this gives life to thee.

"Sonnet 18" by William Shakespeare, who is widely considered one of the best writers in the English language, is a love poem that also explores how art and poetry can immortalize. Initially, the speaker is trying to find a metaphor to sufficiently describe their beloved, but they realize that none are adequate and that they all imply decline or death. In the latter half of the sonnet, the speaker comes to the realization that the poem itself is what best describes their beloved. Just like their beloved's beauty is eternal, poetry creates and eternally preserves beauty.
While reading beautiful poems can be a joyful and meaningful experience, so can writing poetry! We have professional editors available 24/7 to give you feedback on your poetry or other creative writing ventures. Find out more by uploading a free trial document today!
More Writing Tips?
In today's digital age, engaging and interactive presentations are a great way to capture your...
Trusted by thousands of leading
institutions and businesses