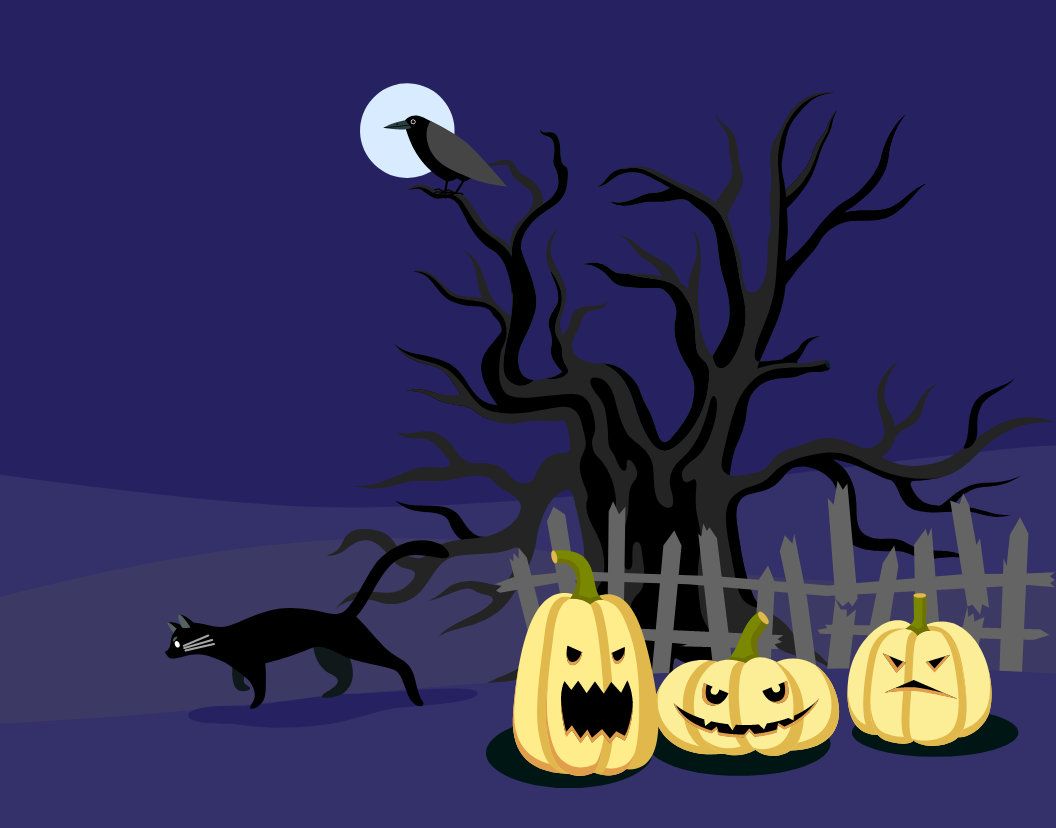 10 Halloween Writing Prompts to Inspire Your Spooky Stories
With its tricks, treats, ghosts, vampires, and everything in between, Halloween is a great season to inspire creativity in your writing.
Whether you're an author in need of an idea for your next story or a writing group looking to embrace the spooky season, we have 10 Halloween-inspired writing prompts to help out. Check them out in our guide below!
Mischief Night
Some places in the world begin Halloween celebrations early with Mischief Night. It's also known as Devil's Night, Cabbage Night, or Goosey Night, depending on where in the world you are, but the concept is the same nearly everywhere: a night for tricks, pranks, and parties.
Try writing a mischievous story by starting with one of these prompts:
1. Some ghosts are downright evil, while others are just good-natured tricksters. Whose pranks will win in an annual battle between the two sides, and what ensues when unsuspecting humans get caught in the middle?
2. A pair of friends, lovers, or siblings plan elaborate Halloween eve pranks every year, but this time, what starts as a prank irrevocably changes their relationship.
Halloween
There's a reason it's known as spooky season! Try adding some suspense and horror into a story by using one of these prompts:
3. A group of friends go to a Halloween corn maze, haunted house, or carnival. The monsters and zombies are a bit too realistic to be just people dressed in costumes, and the friends start disappearing, one by one.
4. Halloween isn't for everyone, so you sneak into the library after hours to avoid the celebrations. You find an open book, and when you pick it up, you're transported into a horror story.
5. A Halloween party with a simple theme – vampires! It's all fun and games until the next morning when one of the partygoers wakes up in a sealed coffin.
Find this useful?
Subscribe to our newsletter and get writing tips from our editors straight to your inbox.
6. A society either bans Halloween or requires participation in it, and the punishment for disobeying is shocking.
7. A group sits around a bonfire telling ghost stories, and one of the stories starts playing out in real life.
8. Put a Halloween spin on Mary Shelley's Frankenstein by writing about a farmer who takes a science experiment too far and brings a giant pumpkin to life.
Day of the Dead
The Day of the Dead (Día de los Muertos) is celebrated throughout Latin American in late October and early November. Although it's different from Halloween, the holidays share a similar theme of reuniting the living with the dead.
Try using one of these prompts to write a story that embodies this theme:
9. Two lovers are banished to separate sides of the spirit world – heaven and purgatory – but they get to reunite for two days every year when the passageway between the real and spirit worlds opens.
10. You've grown up hearing eerie voices in the expansive, dark forest next to your house. You venture into the forest on a dare one night. What happens when you discover and meet the spirits for the first time?
Proofreading and Editing
If you've found inspiration to write a Halloween short story, don't forget to get it proofread. After all, spelling and grammar errors aren't the kind of spooky you want in your writing! Try submitting a free trial document today to learn more.
And if you're looking for more creative writing ideas, check out our 12 prompts to inspire your next novel here.
More Writing Tips?
Understanding the role of words in language is fundamental to effective communication. Pronouns are a...
Trusted by thousands of leading
institutions and businesses