Scheherazade K
Edinburgh, Scotland, UK
"When you think you are done proofreading, proofread again. Now you are done."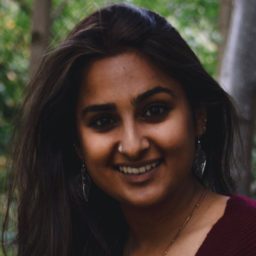 Education:
BA(Hons) English and History

University of Toronto

2012–2016

MSc Gender and Culture

University of Edinburgh

2016–2017

PhD Literature, Languages and Culture

University of Edinburgh

2019–present

Favorite referencing style
MLA because it straightforward and immediately provides the relevant information.
Why I became an editor
Being an avid reader, I have been editing typos in books since I was a child. When I began studying literature at university, my love for writing and editing developed. I knew I wanted to take it to a professional level, following up with a master's degree and now a doctorate.

These days, I can be found writing for a blog I co-founded while simultaneously writing my doctorate thesis and working professionally as an editor. From cereal boxes to manuscripts, I am happiest when I am meticulously improving texts.
Background and experience
I worked in communications for six months with the Women's International League for Peace and Freedom (WILPF), completing tasks ranging from copyediting to writing blogs for the website. I am currently employed as a managing editor for an independent publishing press, Epoch Press Ltd., that puts out three creative non-fiction journals a year. I am also an undergraduate tutor in English literature at the University of Edinburgh.
Why I love proofreading and editing
Proofreading can take a text from informative to being a narrative story. Not only does it make it more enjoyable, but I believe proofreading can make a text more accessible for people from diverse professional backgrounds, allowing for more interdisciplinary collaboration. Additionally, as a detail-oriented person, I am one of the outliers that thoroughly enjoys editing and proofreading citations to perfection.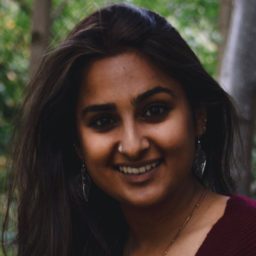 Favorite book:
Americanah by Chimamanda Ngozi Adichie
Hobbies:
When I'm not proofreading, I am usually drawing, painting, or cooking.
Editing tips:
Before beginning a document, I look at the various headers, which gives me an overview of how the document will develop. Regardless of the length, I work one page at a time, treating each page as an individual document. I proofread and edit the page twice or even thrice, ensuring it is free from errors and as clear as possible before I move on. Finally, when I think I have completed the whole document, that is when I will do a final read-through. No document is complete without that one extra read-through, even when you do not think you need it.
Trusted by thousands of leading
institutions and businesses