David M
Port Hueneme, United States
"The key to good proofreading and editing is precision!"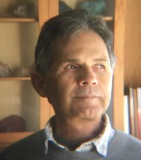 Education:
BS in Electronic Engineering

California Polytechnic State University

1972–1974



MS in Electrical Engineering

California State University

1975–1976

Favorite referencing style
My favorite styles are APA (with which I have the most experience) and IEEE (because that's the world I come from).
Why I became an editor
My father was a typesetter and served as the "proofreader's proofreader," even though he never graduated from high school. He passed on to me a love of books, words, language, and of course, proofreading. In 2016, I helped a friend edit and proof two of her published books. I realized how much I enjoyed it and decided to do this professionally.
Background and experience
Both my higher education and work backgrounds are very technical. As a math professor, I proofread my students' math homework and exams for over 25 years. Nonetheless, I always enjoyed writing, both in English and Spanish. For the past ten years, I have written a weekly bilingual column in a local community newsletter. In 2016, I had the opportunity to edit two books about poetry. I really enjoyed it, so I decided to investigate editing and proofreading as a profession.
Why I love proofreading and editing
I have always paid attention to the details of grammar and spelling. The sense of precision that I had in my engineering and mathematics work spills over into my meticulous attention to precision in language. I have a strong interest in a variety of topics, such as health and nutrition, politics, social issues, entrepreneurship, music and the arts, education, inspiration, self-help, lifestyle, religion, mythology, and current affairs.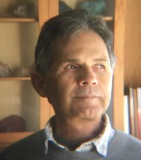 Favorite book:
My favorite book is The Prophet by Kahlil Gibran. The words, which take a lifetime to digest, are packed with wisdom.
Hobbies:
When I'm not proofreading, I enjoy being on the ballroom dance floor, doing the foxtrot, waltz, tango, swing, salsa, cha-cha-cha, and rumba.
Editing tips:
When I sit down to begin proofreading a document, I check off key items in a checklist that I've made for myself, just to make sure I'm not forgetting something important!
Trusted by thousands of leading
institutions and businesses