Daniel S
Wichita, Kansas, United States of America
"A lover of the craft of the polished draft."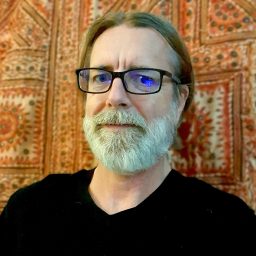 Editing formats:
Education:
BA in English

Humboldt State University

1991–1995



MA in Teaching International Languages

California State University, Chico

2003–2005



Favorite referencing style
I think my favorite referencing style is APA, and that's probably just because I am most familiar with it.
Why I became an editor
A long time ago, I took up house painting to help earn my way through college. I loved it. You need to be methodical and pay close attention to detail. Your work is the final touch, and everyone can see it, so you can't just leave mistakes. When I discovered editing, I found that it has these qualities, too, without the dirty clothes and the backache! Editing also incorporates my love of words and grammar, my passion for reading and learning new things, and the joy of helping others succeed.
Background and experience
I have been an ESL, EFL, and writing instructor since 1996 and have taught exclusively at the tertiary level since completing my MA in 2005. I do a lot of work in curriculum development and assessment writing, and I occasionally do my own research. Virtually all my editing work has been academic writing: theses, dissertations, and academic articles. I have edited work in a variety of disciplines, including business, economics, political science, English, engineering, and intercultural relations.
Why I love proofreading and editing
Proofreading and editing is such a good fit for my personality. I enjoy the logic and structure behind grammar and love to explain it, much to the consternation of my students! It's personally rewarding to be able to elucidate a grammar or punctuation rule to someone. The other aspect of editing that conforms to my personality is that much of it is solitary work. I enjoy having long parts of my day where I can be alone, and if I can spend that time productively, that is a win-win for me.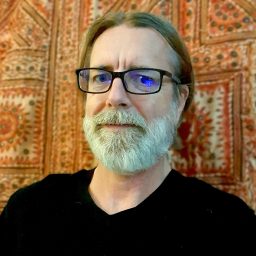 Favorite book:
One novel I never get tired of rereading is "One Hundred Years of Solitude" by Gabriel Garcia Marquez. This book will seize your imagination and carry you along a magnificent parallel universe.
Hobbies:
I run to keep fit and enjoy hiking, camping, and other outdoor adventures I can do with my nine-year-old son. If the weather is bad or it's late at night, you might find me hovering over a chessboard.
Editing tips:
I find checklists useful in keeping track of my editing work and customizing them according to the needs of clients. I can also keep problem areas on a checklist until I learn to do them efficiently.
Trusted by thousands of leading
institutions and businesses