Picture the scene: You've outsourced your editing or proofreading to an external agency. Then, when the first batch of work comes back, it's perfect. The content flows beautifully, the grammar is flawless, and the fact-checking is spot-on. Every single sentence meets your company's cohesive style and tone of voice while driving brand awareness. 
Sound like a pipe dream? It doesn't have to be. Whether you've been burned before or are tentative about relinquishing control over your content, outsourcing editing can reap numerous rewards.
There is a caveat, however: When hiring an agency, it's best to preempt any problems that could negatively affect your company's reputation and sales.
From low quality to long turnaround times, here's how to avoid the most common challenges if outsourcing to an external editing team.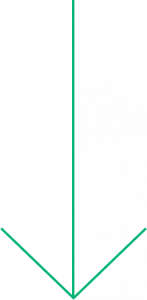 Challenge 1: Poor Quality
There's much more to editing than getting the grammar, spelling, and punctuation up to par. When using an external provider, in-house content teams have reported issues with: 
Lack of consistency

Inadequate attention to detail

Not meeting the brief

Over or under-editing

Off-tone and off-brand content
When the copy comes back with obvious mistakes, your team will need to spend longer on quality control. This extra work is a time-consuming drain that can frustrate staff and make outsourcing seem far less worthwhile.
The Solution
While you can't always preempt quality issues, there are ways to reduce the risk:
Schedule generous briefing and feedback time into the editorial process—at least at the start of your partnership. This way, the agency's editors can improve with every batch of content delivered.
Supply the external company with a specific brief and style guide to aid consistency and keep content on-brand. If you don't have a brief or style guide, an agency worth its salt will help you develop these essential resources.
Ask any potential partner to work on a sample piece as a trial run or agree to a pilot phase for the project before signing a long-term contract.
Request the agency's testimonials and check online reviews thoroughly. 
Choose a company that will assign you a dedicated editorial manager. This type of content professional should act as a gatekeeper of quality by thoroughly training editors and implementing your feedback.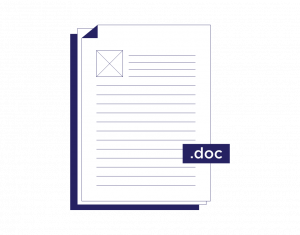 Challenge 2: Role Clarification
Different people consider editing, copyediting, and proofreading to be different roles with different tasks.
For example, some might expect a proofreader to identify and fix inappropriate use of the passive voice, while others say that's an editor's job. Either could be right—the important thing is that both you and the agency are referring to common definitions of each stage in the editorial process. Otherwise, the content is likely to be over or under-edited, and your team will need to step in and fix various issues, defeating the purpose of outsourcing in the first place.
The Solution
Make sure you're clear on what constitutes editing at the outset of your outsourcing arrangement. If each party understands exactly what is and isn't expected of them, the content is more likely to meet its purpose.
To prevent over-editing, any competent agency will use tools such as "Tracked Changes" in Microsoft Word or "Suggested Edits" in Google Docs. This way, you can easily see where the external team has made unnecessary, or even incorrect, tweaks to copy.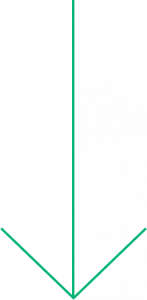 Challenge 3: Lack of Subject Matter Experts
Skilled editors can turn their hands to a variety of topics, but sometimes only an industry specialist will do. According to a SEMrush study, 49% of companies struggle to outsource content creation, as they can't find experts with enough in-depth experience and knowledge of their subject. From an editing point of view, this leads to vague content riddled with inaccuracies, reflecting badly on your company and devaluing its claims of expertise.
The Solution
First, it's best to hire an agency with access to expert editors who have a deep understanding of your subject matter and are familiar with your industry's specific terminology.
Second, supply the right resources. Does your outsourced editorial team have the relevant details on every aspect of your company's services? Are they aware of your new products, offers, and developments?
Pro tip: Be wary of editorial agencies that only hire generalists and don't request your resources. This signals that they won't take great care in their work. You need confidence that anyone editing your content knows where to find the right information.
Challenge 4: Inability to Scale
Many agencies are rigid in their processes and lack the staff or freelance pool needed to pick up the slack when necessary. They tie you into specific contracts with no ability to scale, hampering your ability to increase content production and grow your company.
The Solution
Choose an editing partner that can tap into a large number of fully trained content experts. Before beginning your partnership, find out if they're a boutique agency or have the resources to scale alongside you.
Challenge 5: Long Turnaround Times and Missed Deadlines
Receiving edited content late can affect publishing schedules and in-house employee availability. When this naturally results in lost sales, it makes sense that missed deadlines are one of the biggest concerns for businesses using external editorial services.
The Solution
Ask what turnaround times providers can offer, then query their processes. Do they have enough staff and systems set up to meet your needs? Can they find or implement these if they don't have them in place yet?
Speed is often of the essence when publishing content, so you may also want an agile partner that can edit content quickly without sacrificing quality.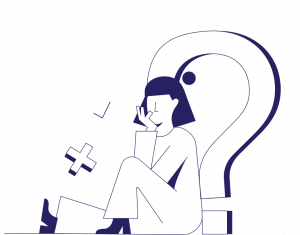 What to Consider when Outsourcing Your Editing
To sum up, there are five main issues to avoid when investing in professional editorial services: 
Content with poor grammar and punctuation that reflects badly on your company

Communication issues that make outsourcing more complex and time-consuming than it's worth

Editors with no subject matter expertise, resulting in illogical and incorrect content that negatively affects your business' reputation

Agencies that promise to meet all your content needs but struggle to scale during crunch time

Companies with slow turnaround times and/or a tendency to miss deadlines, affecting your bottom line
Find an editing provider that can preempt these problems, and you'll soon forge a lucrative partnership that saves your staff time while supercharging your content.
Ready to Scale Your Content?
Thousands of businesses, from award-winning startups to Fortune 500 companies, have benefited from partnering with Proofed. Learn more about how we can help you scale your content production process by scheduling a call with our team today.